Entertainment
Who Is Ty Jerome Dating? Girlfriend, Parents, Ethnicity
Ty Jerome is one talented player whose start of the NBA career has been plagued due to injuries...plays for the Phoenix Suns...has been with his girlfriend from 2017...are still dating, and are happy with each other...is 22 years of age...raised up by parents who played basketball...also has a brother who plays basketball...family broken as parents split up when he was young...has American nationality and white ethnicity...birthday falls on...his height and college info are...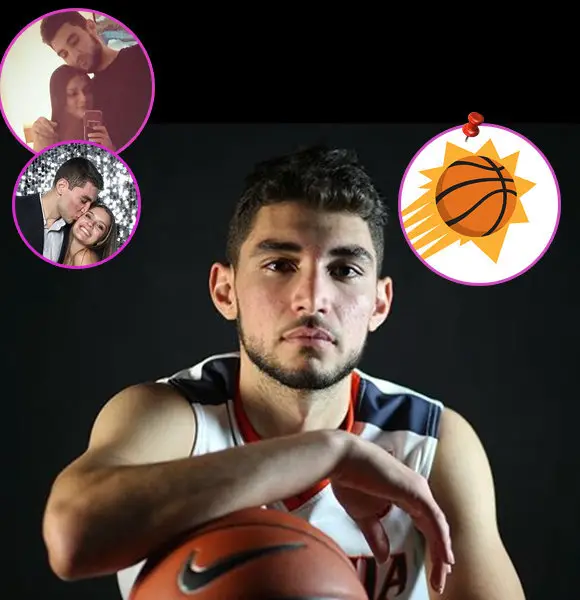 Ty Jerome is a talented player, but injuries have come in his way to stop him from making a grand debut in the NBA.
Selected in the 2019 NBA Draft by the Philadelphia Sixers, Ty got traded twice. First, he was transferred from Philadelphia to Boston Celtics, and then from Boston to the Phoenix Suns.
However, Ty had a bad start to his career at the Suns, having to sit out games due to an ankle injury.
Who Is Ty's Girlfriend?
Ty, no matter how unlucky he's been with the start of his career, is fortunate on the dating front. Ty has been dating a girl from his college days.
Ty's girlfriend is Alex Marquis, and the couple went to the same college - the University of Virginia. The two have been together since 2017, and Alex is graduating in 2020.
Another NBA Player:- Alex Len Girlfriend, Parents, Ethnicity
Alex has been with Ty all through his college career and used to be in attendance at his games. She even posted a few pictures with Ty on her VSCO account, which shows them celebrating together after the UVA team's huge Final Four win in the March Madness in 2019.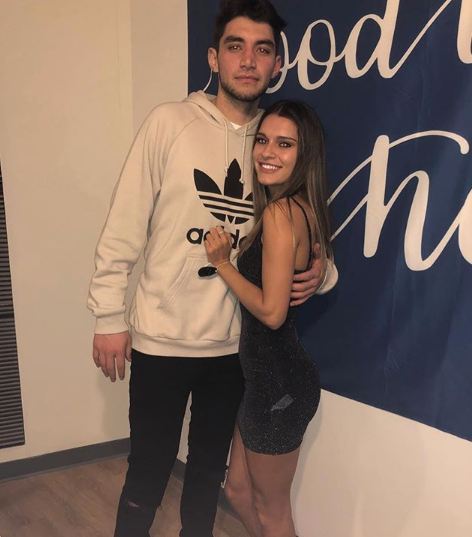 Ty Jerome poses with girlfriend Alex Marquis in January 2019 (Photo: Ty Jerome's Instagram)
The couple is still together as of November 2019. However, Ty hasn't posted pictures with Alex for a while. But, that might be due to his injuries and busy schedule.
Parents And Family
Ty's parents are Mark Jerome and Melanie Walker. Mark and Melanie both played college basketball, so it is not a surprise that Ty, too, is very good at the game.
It was Mark who pushed him towards basketball. In an interview with The Daily Press, Mark put a basketball in Ty's crib when he was very young. And, according to Ty, no one will be as hard a coach as his father. Mark was an AAU coach for several years, and Ty has also played under his father's coaching.
His mother, Melanie, was all along his side when Ty was growing up playing basketball. She even got into a few fights with people when they underestimated Ty and his playing abilities.
You Might Be Interested In:- Cameron Johnson College Stats, Parents, Siblings, 2019
Ty is the first of his parents' two children. He has a brother named Kobe Jerome, who is also a basketball player. The brothers have been close from the early days.
However, the two brothers weren't enough for their parents to stay together. Mark and Melanie split when Ty was young. Melanie has since remarried, and Ty was present in her second wedding.
Interesting Facts: Age, Height
Ty Jerome was born in 1997, and his birthday falls on 8th July. He was born in New Rochelle, New York.
He is of white ethnicity and has American nationality.
The NBA player stands 6 feet 5 inches (1.96 meters) tall and weighs around 91 kgs.
Ty attended Iona Preparatory School in New Rochelle, and his AAU team was PSA Cardinals.