Tye Sheridan's rise to fame was nothing short of... born in Elkhart, Texas in 1996 to parents... movies collected over... net worth over a seven-figure... co-star Sophie Turner joked about being his girlfriend... might be a closeted gay...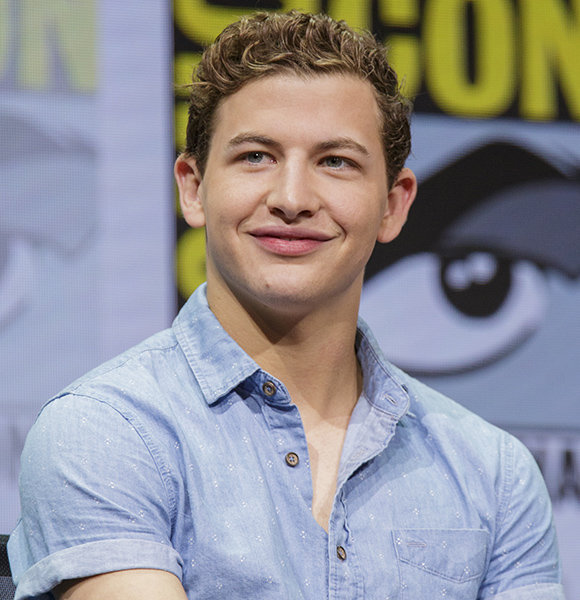 Tye Sheridan's rise to fame was nothing short of meteoric. In 2011, he got suddenly thrust in the limelight after starring in the critically acclaimed film The Tree Of Life. Before the breakthrough role, he had zero acting experience.
Realizing his star quality, Terrence Malick - the said film's director - placed the actor next to Hollywood heavyweights Brad Pitt, Sean Penn, and Jessica Chastain. In return, Tye gave a show-stealing performance.
In subsequent years, Tye forged a career of his own, starring in countless projects as the lead.
Tye's Movies & Net Worth
The Tree Of Life won countless accolades including three Academy Awards and the prestigious 2011 Palme d'Or at the Cannes Film Festival. Individually, Tye got featured in IndieWire's "Top 25 Filmmakers and Actors."
Starring opposite Matthew McConaughey and Reese Witherspoon, Tye won rave reviews for his performance in the 2012 coming-of-age flick Mud. In 2013, he shared the screen with Nicolas Cage in Southern drama Joe. For the role, he bagged the 2013 Marcello Mastroianni Award at the Venice Film Festival.
2015 was by far Tye's busiest year. That year, movies including The Standford Prison Experiment, Last Days in The Desert, Scouts Guide to the Zombie Apocalypse, Entertainment and Dark Places featured the actor either in the prominent or a supporting role.
A year later, Tye got to work with his idol James McAvoy in the 2016 blockbuster X-Men: Apocalypse. He played Cyclops in the MCU film. In 2019, he reprised the role in X Men: Dark Pheonix.
Legendary filmmaker Steven Spielberg was the next Hollywood icon to recognize his acting chops. He starred as the lead in the director's 2018 movie Read Player One. The Mountain and Friday's Child were Tye's other projects released in 2018.
Between 2011 and 2018, Tye's movies collected over $1.4 billion worldwide in box office earnings. The feat alone should place the talented actor's net worth over a seven-figure sum.
Bio - Parents & Height
Tye was born in Elkhart, Texas in 1996 to parents: Bryan and Stephanie (Wright) Sheridan. His father - also his best friend - works as a UPS employee, while his biological mother runs a beauty Salon. He has a younger sibling named Madison.
With regards to height, Tye is five feet and seven inches (1.7 m) tall.
Girlfriend Talks - Dating Anyone?
Tye's shorter stature isn't a measure of his attractability. Ask his female co-stars for proof.
During WonderCon 2019, his X-Men: Dark Pheonix co-star Sophie Turner joked about being his girlfriend. Tye joined the gag by claiming that the two were dating. By the end of the interview, both confessed to having a connection for their characters' sake.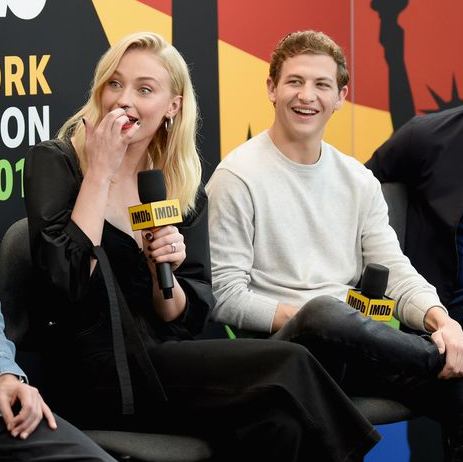 Tye Sheridan and Sophie Turner at the 2019 WonderCon (Photo:- marieclaire.com)
Besides the British actress, Tye shared undeniable chemistry with his Ready Player One co-star Olivia Cooke. The duo made several red carpet appearances but as friends.
As things stand, Tye appears to be single. He doesn't have anyone in his life to label a girlfriend.
Is Tye Gay?
As it inadvertently does, the absence of Tye's dating history gave rise to a theory that the actor might be a closeted gay.
The allegation, however, lacks concrete evidence. More importantly, the "Joe" star is yet to get pictured next to a possible male partner. Nor has there been reports from the credible news source which would suggest him of being a gay.
That said, Tye could be secretly attracted to men but, doesn't want it to be public knowledge.