Vic Mensa gets labeled gay because of...toxic relationship with a girlfriend ended in...born to parents who were...stands at the height of...owns a net worth of...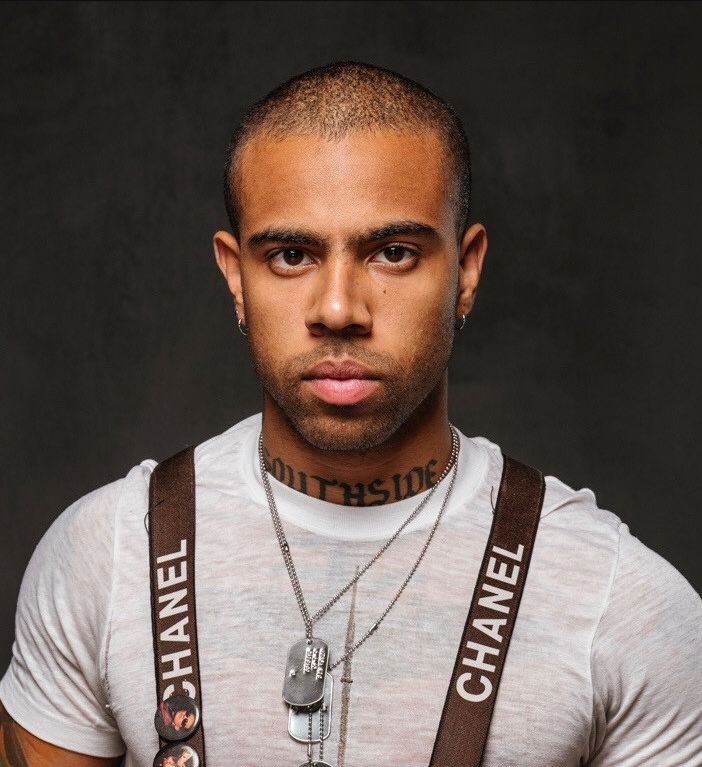 Rapping sensation Vic Mensa initially gained traction as the member of Hip-Hop collective Kids These Days. After the group disbanded in 2013, he found success as a solo act with the release of his critically-acclaimed mixtape INNANETAPE.
Revered for his eclectic personality and equally gender-defying wardrobe, the "Rollin' Like A Stoner" rapper often gets labeled gay. Are there any truth to the rumors?
Well, read along to find out!
Is Vic Mensa Gay?
With his usage of nail polish, eyeliner, and leather-heavy outfits, the Chicago born-artist is more punk than he is Hip-Hop. In other words, he doesn't meet the standard of a prototypical male rapper.
Another Alleged Gay Rap Superstar:- Busta Rhymes Wife, Gay, Net Worth, Family
Breaking the traditional mold of a "masculine" rapper is perhaps Vic's most likable attribute. Whether it's through adhering to pro-LGBTQ ideologies to or by embracing feminine aspects of everyday life, he doesn't seem to fear the backlash.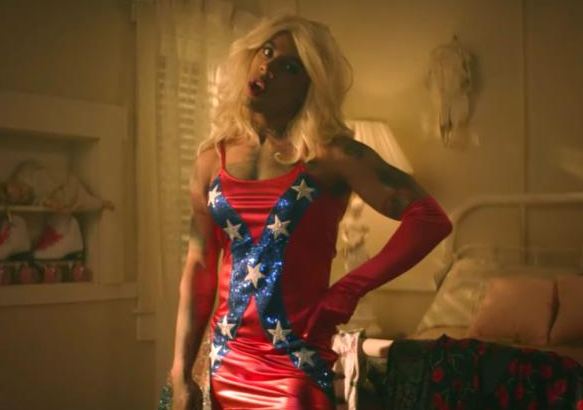 Vic Mensa "dresses" in a confederate flag for 2019 "3 Years Sober" music video (Photo:- cnn.com)
Despite not being one of them, the gay community at large have embraced the "U Mad" rapper like their own. In turn, he continues to fight for pro-LGBTQ causes through his music and activism.
History With Girlfriend
For all his "woke" beliefs, Vic isn't the one free of wrongdoings.
In his 2016 song "There's Alot Going On," the Roc Nation signee ruminated on his toxic relationship with a then-longtime girlfriend. In it, he confesses to choking his now-ex. Recounting the incident, he raps:-
"She came out the room swingin', hit me in the jaw
I was really tryna fend her off
But I ended up in the closet with my hands around her neck
I was trippin', dawg"
When confronted about the situation during the 2016 Breakfast club interview, Vic confirmed the split from his once-girlfriend. According to him, the decision was mutual as they didn't want their relationship to worsen.
Split Before Escalation:- Engaged Couples Christian Carino & Lady Gaga Splits
Fast forward to the year 2018 and the "16 Shots" hitmaker was now a changed man. Talking to SSENSE, he asserted his desire to become a better boyfriend in his future romances.
Parents, Height & Net Worth
Vic was born on 6th June 1993 in Chicago, Illinois. His parents were a mixed racial couple. An immigrant from Ghana, his father is an economics professor. Meanwhile, the "Down On My Luck" wordsmith's American mother is a physical therapist.
Following his breakthrough year in 2013, Vic got enlisted as XXL's Freshmen Class in 2014. A year later, he signed to Jay-Z's label Roc Nation.
With three commercially successful EP, a studio album & $2+ million net worth, the "Reverse" hitmaker is a Hip-Hop powerhouse at the age of 26.
See Also:- Megan Thee Stallion Real Name, Height, Parents, Net Worth
Vic Mensa's growling rap delivery is - by no means - a representation of his physical stature. At five feet and eight inches in height, he may not exude a "tough guy" image, but his words provide the much-needed presence.