Entertainment
Vice Ganda Bio: Who Is Gay Comedian's Boyfriend? Personal Details
Philipino comedian, Vice Ganda has been dating...... The openly gay actor introduced his alleged boyfriend on the hit talk show......He had earlier shared his coming-out story and talked about facing bullies and ignominy...... Born in the Philippines as the ... child of his parents, the TV host grew up among his ... siblings...... His bio includes age, height, net worth and more......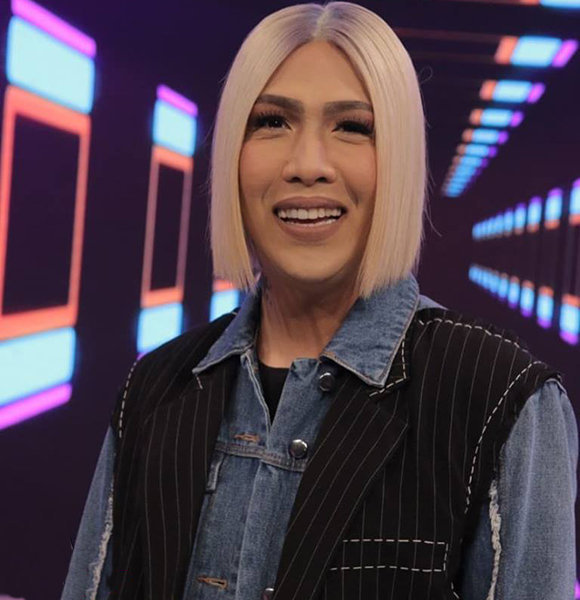 Openly embracing his sexuality and making a dynamic appearance in the television, Vice Ganda has successfully chiseled his outspoken sense of humor and called it a win in the comedy world.
Coming out from his closet and being upfront about his sexuality, Ganda, who earlier claimed to be single, leaves a hint on his show that he isn't anymore.
After flaunting a romantic chemistry with his alleged boyfriend on the show, viewers are having a hard time believing that they are not dating. 
Proud Gay Comedian Signals New Boyfriend To His Fans!
It took an incredible year of hard work for Vice Ganda to come out of the closet and build his career in the Philiphino television.
Currently, writing his massive success story of being a multi-faceted personality in the entertainment industry, Ganda is widely recognized as one of the most popular TV presenters.
Dating back to his teenage life, where the TV star locked his true sexuality in the closet, he pretentiously lived a life dating girls only to make his late father happy. Sharing his coming-out-story along with his experiences with a harsh bully and a huge ignominy, the TV guru now at the age of 42, stands bolder than ever.
More LGBT Tales: Peter Thiel Silently Married Boyfriend, Gay Couple Too Slick For Public?
Earlier labeled as single, the gay comedian has recently been dropping hints about a potential boyfriend in his show, Gandang Gabi Vice. After introducing the Australian Pageant titlist, James Carne, in one of the episodes of his show, Ganda has been guessed to be dating the fashion model ever since.
Carne, who represented his country in Mister International in 2016 and Man of the World in 2017, has been getting the attention of the Philipino star lately. The comedian fashionista was seen cuddling together with Carne in his show.
The alleged couple also held hands at one point, which was a clear indication that their relationship was way beyond friendship.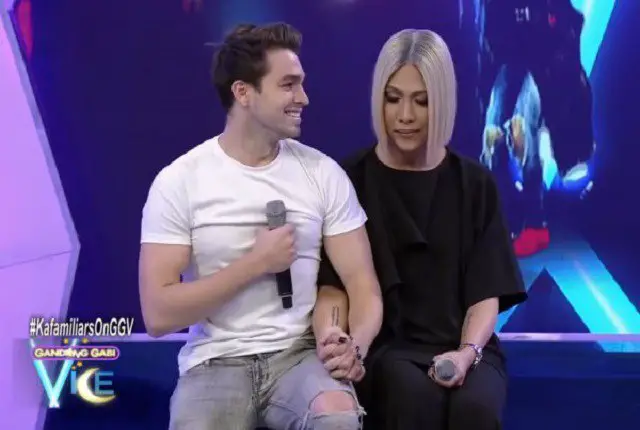 Rumor swirls as Vice Ganda gets cozy with Australian model, James Carne (Photo: ADOBO Today)
Before Ganda featured James Carne on his show, the usually private TV personality had previously mentioned his relationship with his ex-boyfriend in his late night show. The relationship was over long ago, but Ganda still remains friends with his past boyfriend, who worked as a waiter at a comedy bar.
Rumored to have dated Terrence Romeo, RR Garcia, and Kurt ONG in the past, the Filipino comedian has chosen to keep silence on the dating rumors with Carne for now, but it could it be a matter of time before he spills the beans about their relationship.
Vice Ganda Short Bio: Age, Height, Net Worth
Jose Maria Borja Viceral, popularly known as Vice Ganda is a Philipino stand-up comedian who has excelled in holding different titles as a writer, fashion enthusiasts, and a television presenter.
He was born on 31 March 1976 in Manila Philippines as the youngest child of his parents and raised amongst his five siblings.
Gay Stories: Michael Sam, Retired Gay NFL Star Boyfriend Rift - Health Issue Fueled?
Before embarking on the journey to the entertainment industry, Ganda used to be a closeted teenager who suffered from gender identity crisis. After coming out to parents and friends, the TV host has been unstoppable in flaunting his true self, whilst running his career as one of the famous artists of his country.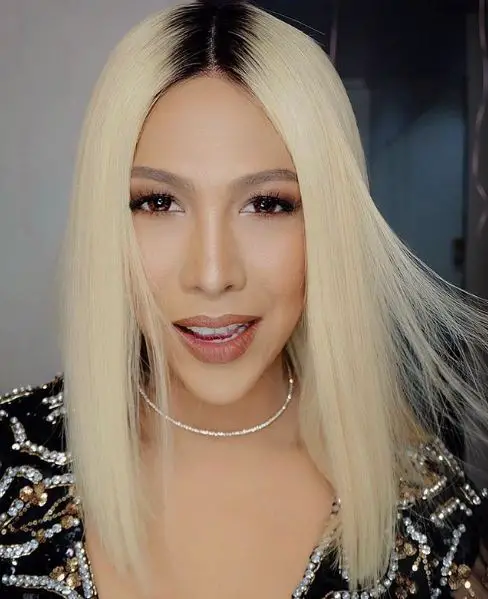 Getting comfortable in his own skin, Vice Ganda (Photo: Vice Ganda's Instagram)
Standing tall at a height of 5-11, the 42-year-old comedian has been popularized for his role in "This Guy's In Love With U Mare"  and as the beloved stand-up comedian in the ABS-CBN show "Gandang Gabi Vice".
With all the fame from television and film industry, the Palong Palo singer has earned himself a total of Philippine peso 75 million (about $1.4 million) and has successfully come under the 2018's "Top 10 Richest Philiphino Celebrity" list.
Read Also: Piff the Magic Dragon From AGT Drowned In New Shows & Tour Schedule
Switching back and forth from cinema to television, the self-acclaimed gay, who prefers to wear his sexual status on his sleeve, has been stealing all the shows through his spectacular performances.