Entertainment
Vicky Beeching Dating Difficulty; Being Lesbian Threatened Existence
Vicky Beeching is an English musician and religious commentator currently...After a torrid childhood struggle of coming out, she finally identified herself as a lesbian at the age of...However, coming out has a massive effect on her career as...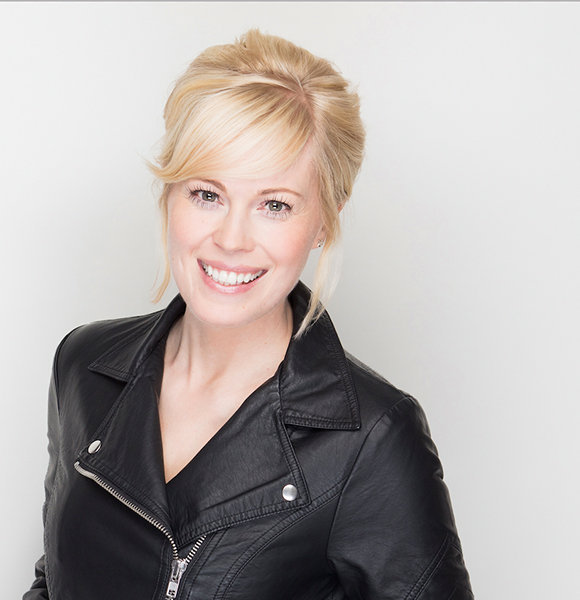 With every new coming out story, the realization of acceptance for people of all sexual preference grows stronger. One such heart wrenching coming out story is that of the famous British musician and religious commentator Vicky Beeching.
Making a career out of singing religious songs in churches, Vicky faced an immense struggle in coming out, with a fear of disapproval from her professional sector. This has thus had a major impact on her dating life with her partners very few and far between.
Following an entire life of guilt and suffocation, Vicky finally came out in open about her being a lesbian at the age of 35. Despite the inner peace she got after opening about her sexuality, her professional endeavors have taken a major hit since then.
Lesbian Struggles: Dating Anyone Or No Partner Even At Age 39?
Following a torrid childhood experience and a continuous inner battle with herself throughout her adult life, the Canterbury, United Kingdom native finally had the courage to come out in open about being a lesbian at the age of 35, back in 2014.
You May Also Like: Openly Lesbian Tabatha Coffey & Beau Partner Forever - Unofficial Family
Growing up in a society where being homosexual was considered a sin, Vicky never had a partner before her coming out days.
Self-aware about being a lesbian, and with a constant fear of being misunderstood, Vicky spent almost her entire 20s and early 30s with her sexuality under the hat, leading to an almost non-existence dating life.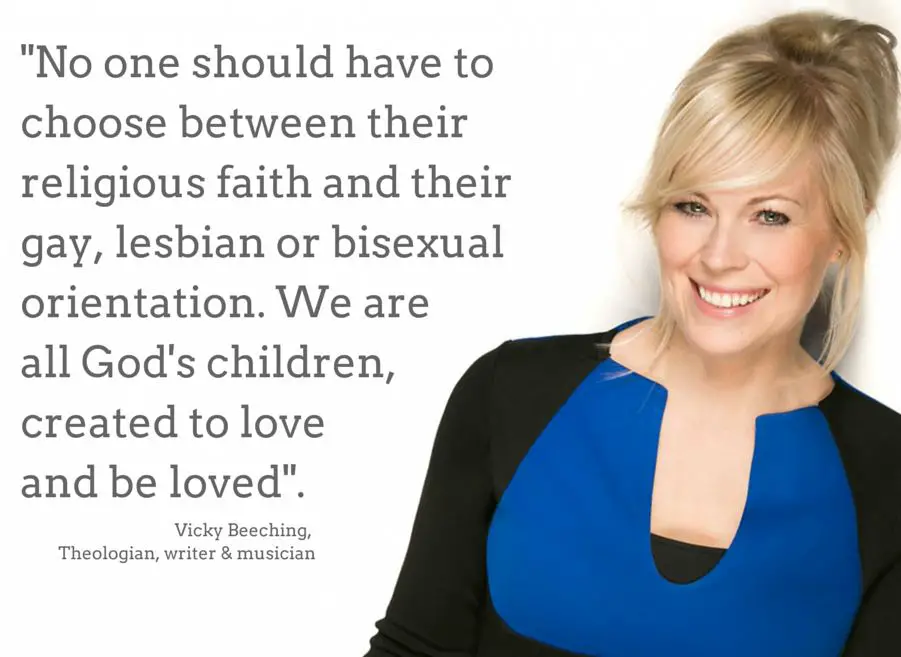 Vicky Beeching about her views regarding sexuality and religion. (Photo: unfe.org)
However, post her coming out experience in 2014, things might have changed for the musician. Although extremely secretive about her private life, Vicky has been extremely cautious about revealing any details regarding her personal life.
Read Also: Billie Jean King, Lesbian Player Who Once Had Husband Plans Wife | A Bio
However, the now religious commentator has made it evidently clear that she has received full support from the LGBTQ community after her sexual revealing. She has also mentioned her desire to get married someday post her coming out in an interview with Dailymail in 2014.
"The exciting thing about doing all of this is that it gives me the hope that someday I can get married because until now I didn't think that was possible."
With her sexual preference now sorted and out in the open, and her ambitions to settle down all clear, it wouldn't thus be much of a surprise if the Above All Else singer make yet another announcement sometime soon, this time about her life partner.
Singing Career Ended Post Coming Out
Despite gathering the courage and power it required to come out, Vicky's worst fear came true after she identified herself as a lesbian.
The singer who wrote some of the most famous religious songs including Blessing and Honor, and Call To Worship, and conducted several musical tours throughout the world for some huge audiences, today has a non-existent musical career.
Speaking at Stonewall Workplace Conference in London on April 2016, the theologian shared how her musical career came to an abrupt end post identifying herself as a lesbian.
"My world exploded. I lost my music career and many of my friends. My record label, booking agency, and management were all rooted in the American conservative Christian music sector, so once I came out, it was no longer viable for me to get booked in mega-churches or make ends meet through Christian music."
However, after a saddening end to her musical career, Vicky has found a new passion in life. She has one clear mission now, i.e. to try and increase acceptance for LGBTQ people and to raise awareness about mental health throughout the world.
Don't Miss: Magda Szubanski Goes Candid On Relationship, Reveals Lesbian Partner?
For this sole purpose, Vicky is currently associated with several news channels like BBC News, Sky News, Channel 4, Radio 2, Radio 4 as a religious commentator.
This new found passion, adding up to her earnings from her musical career has thus managed to accumulate Vicky a massive net worth, though the exact number is not yet revealed.