Entertainment
Victor Garber & Husband Now; Gay Couple Still In Love Or Struggling?
The Titanic star has kept his fifteen years of relationship under wraps with his boyfriend......it was only after fifteen years that he tied the knot with his partner and came out as gay in public. Being married for nearly 4 years, the duo now spends time together living in New York City and spending time together.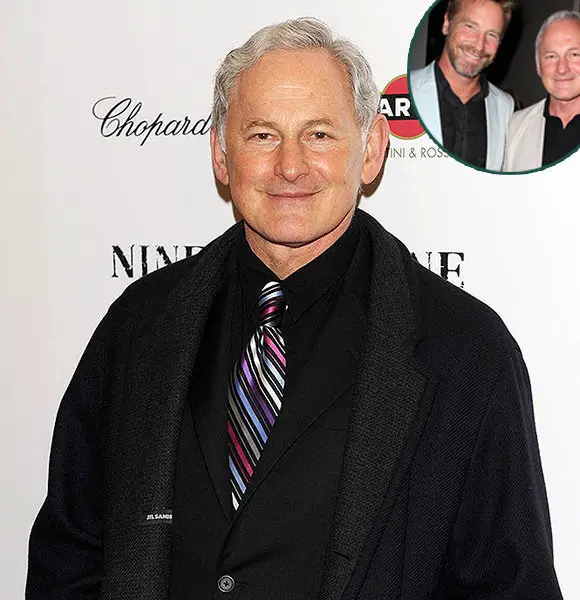 Love makes everything seem surreal and beautiful, it can have years pass by one's eyes and still question where did all the time go?
Spending nearly 18 years of togetherness, the famous Titanic star, Victor Garber has infused his busy life with some sensational love along with his husband Rainer Andreesen.
Celebrating their four years of married life, the gay couple still flaunts their bonding proudly to the public without any shame.
Is the couple still going strong is yet to be known?
Turning Boyfriend Into Husband: Victor A True Gay Icon!
For Hollywood's most handsome gay couple, Victor and Rainer, it's never been a straight road for the gay couple to bring forth their love in public. The twist and turns of judgments and criticisms impede their love more than another normal couple.
But, battling through all the bumps, the gay couple prove their love more boldly.
More Titanic Crew Story: 'Titanic' Actor Bill Paxton Dies At The Age Of 61 Following Complications From Surgery
The Argo star Victor, who has built his acting career in Hollywood by giving some dynamic performances, have given his best to make his personal life equally blasting.
Coming across Rainer Andreesen in the year 2000, the duo has been in love ever since their brief encounter. With their relationship kept sealed away from the public, the pair has blended some real affection and love inside locked doors.
Read More Gay Stories: Cynthia Nixon Leaves Husband Embracing Gay Sexuality As Wife Came Along
Firstly opening up to blogger Greg Herandez about his gay relation, Victor chose to burst the news of his personal life in E! News in 2015 confirming his gay sexuality.
Turns out, the Flash star has been dating his long-term boyfriend Rainer for 15 years at the time.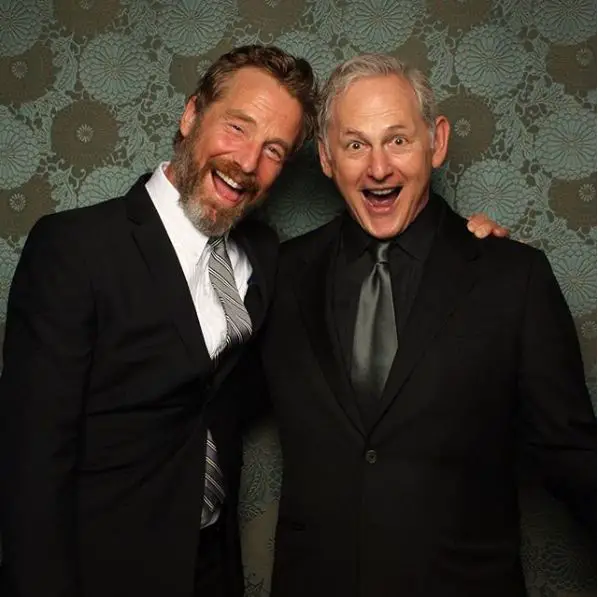 Husband Rainer uploads a picture on Instagram after the pair got married (Photo: Rainer Andreesen's Instagram)
Keeping his relationship under wraps, Victor was aghast by the expression about how the audiences took everything lightly when he came out openly in public. Blogger Greg reported Victor's expression by quoting him in January 2013:
"I don't really talk about it but everybody knows,"
Garber told Hernandez before adding,
"He's going to be out here with me for the SAG Awards."
Counted as one of the latest celebs to come out from their closet, Victor then announced the big news of tying the knot with his boyfriend in the year 2015, to enter the everlasting bonding of forever.
"Yes We Did, Just Got Married"; Happiest Gay Couple Alive!
After Victor claimed his model boyfriend as his husband, at age 69, he has been spending his days more happily than ever before. Rainer chooses to upload a picture of the duo sharing delightful smiles with the caption:
"YES WE DID! #justgotmarried #eloped #canada #after16years"
Even though the pair is still not so open about their relationship, their Instagram post was enough to conclude 
fan base makes the conclusion about their happy relationship.
Don't Miss: Openly Gay Vern Yip Candid On Husband & Children; Rocky Or Rock Solid?
Once, late in 2012, the 'Legends of Tomorrow' actor claimed in Canada's Forever Young News that his greatest achievement till date was his "Relationship with his family and friends." he further added saying:
"My companion Rainer Andreesen and I have been together almost 13 years in Greenwich Village. We both love New York."
With many celebrities dropping off their comments about how happy they were to see one of the most handsome guys tying together, The duo has not left any gaps to "aww" their fans through their sweet relationship.
Also a passionate painter, Rainer has been creating his oil masterpieces and stunning the world through his creation. He, along with other characters, paints his beloved husband Victor and posts it in his social media to spread the love.
He also said previously he loves to spend time with his partner, take long walks and share good times together.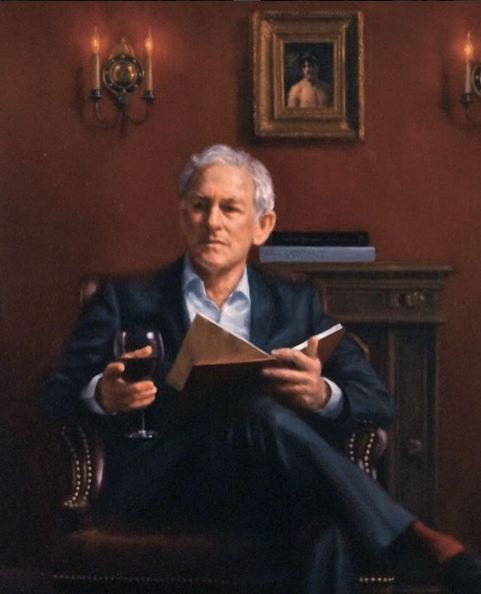 A portrait of Victor painted by Rainer (Photo: Rainer Andreesen's Instagram)
When a bearded guy entered Victor's life, he has been making the actor soo happy for a century that Victor can't thank him enough. But beyond the connection with Rainer, as an actor working in the 2017 movie 'Legends Of Tomorrow' Victor claimed that he was nervous doing the movie with his other half Robbie Amell.
Victor and Robbie, who first appeared in the movie The Flash, has connected instantly through their individual roles and worked together in the superhero movie. 
Victor reported to the Digital Spy saying that:
"I was nervous about it. Robbie and I are friends and we had such a great time together, so when it was not an option for him to do [Legends], I was very nervous."
he further added to his statement saying that:
"I love him, and I really find him challenging – he raises my game because he's so inventive. I think he's a great addition and I think that he provides a dynamic that the show can really use, so it's been great."
With such an intense connection alert, everybody is left with the doubt whether the duo connects only in movies or do they connect in real life as well. And if they do, Will it big a big bump in Victor's relationship with Rainer?