Entertainment
Victor Garber & His Husband Announce Their Wedding Through Insta- 'YES WE DID!'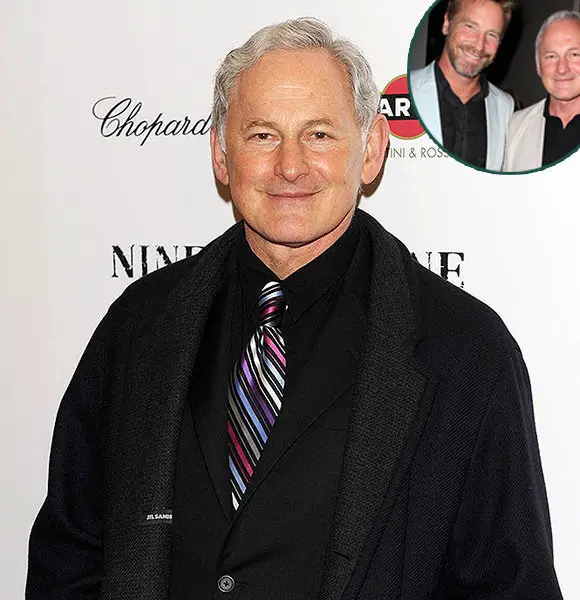 "YES WE DID!" wrote Canadian actor Victor Garber's husband on his Instagram, sharing his excitement of the holy union.
Having been together for decades through thick and thin, the actor and his spouse perfectly make for the couple-goal. So let's take a look at their journey together.
Victor Garber & His Husband
Victor's admirable work in the entertainment industry has always put him in the limelight, but with the constant fame came never-ending questions about his personal life. 
Speaking of which, the actor was surrounded by gay rumors for most of his life. However, after keeping his sexuality secret for years, in 2013, he finally confirmed him being gay in an interview with Greg in Hollywood.
His fans were not so surprised about him coming out as gay but were more interested to know about his boyfriend. Regardless, his wedding to his long-time partner, Rainer Andreesen, answered the question regarding his relationship. 
The actor usually likes to keep his love life to himself, but his lovely husband could not help but share the joyous moment of their togetherness through his 'gram.
More Titanic Crew Story: 'Titanic' Actor Bill Paxton Dies At The Age Of 61 Following Complications From Surgery
The Argo star Victor, who has built his acting career in Hollywood by giving some dynamic performances, has given his best to make his personal life equally blasting.
Coming across Rainer Andreesen in the year 2000, the duo has been in love ever since their brief encounter.
Read More Gay Stories: Cynthia Nixon Leaves Husband Embracing Gay Sexuality As Wife Came Along
Firstly opening up to blogger Greg Herandez about his relationship, Victor chose to burst the news of his personal life with E! News in 2015.
Turns out, The Flash star had been dating his long-term boyfriend Rainer for 15 years at the time.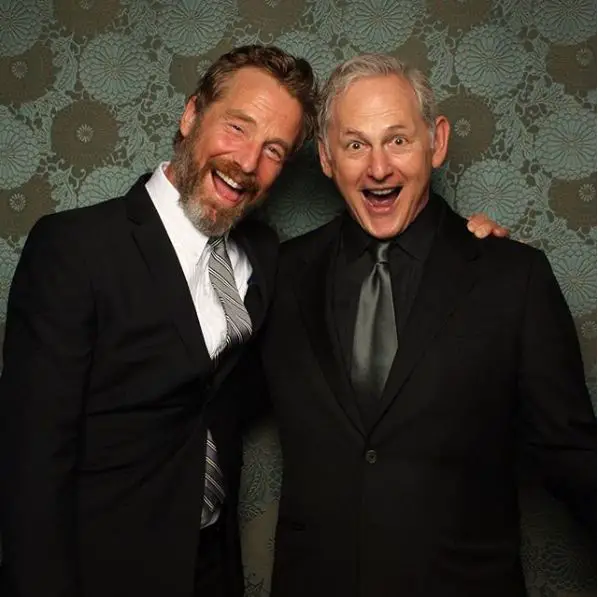 Victor Garber's Husband Rainer uploads a picture on Instagram after the pair got married. (Photo: Rainer Andreesen's Instagram)
Keeping his relationship under wraps, Victor was surprised about how the audience took everything lightly when he came out as gay to the public.
Blogger Greg reported Victor's expression by quoting him in January 2013:
I don't really talk about it but everybody knows.
Garber told Hernandez before adding,
He's going to be out here with me for the SAG Awards.
Counted as one of the latest celebs to come out from their closet, Victor then announced the big news of tying the knot with his boyfriend in the year 2015, to enter the everlasting bond.
After Victor claimed his model boyfriend as his husband, at age 69, he has been spending his days more happily than ever before.
Additionally, his husband chooses to upload a picture of the duo sharing delightful smiles with the caption:
YES WE DID! #justgotmarried #eloped #canada #after16years
Even though the pair is still not so open about their relationship, their Instagram post was enough to conclude their relationship status.
Don't Miss: Openly Gay Vern Yip Candid On Husband & Children; Rocky Or Rock Solid?
Once, in 2012, the Legends of Tomorrow actor claimed in Canada's Forever Young News that his greatest achievement to date was his "relationship with his family and friends." he further added saying:
My companion Rainer Andreesen and I have been together almost 13 years in Greenwich Village. We both love New York.
With many celebrities dropping off their comments about how happy they were to see the couple tie the knot, the duo has not left any gaps to aww their fans through their adorable relationship.
Also a passionate painter, Rainer has been creating his oil masterpieces and stunned the world through his creation. He, along with other characters, paints his beloved husband Victor and posts it on his social media to spread the love.
He also said previously he loves to spend time with his partner, take long walks and share good times together.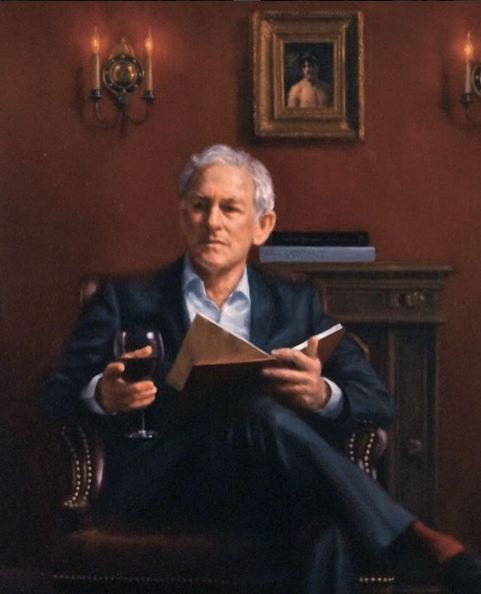 A portrait of Victor Garber painted by his husband. (Photo: Rainer Andreesen's Instagram)
Having been a lovely couple for more than two decades, they do set the bars higher for anyone hoping for a long-lasting relationship in their lives. 
Although the two are quite private about their relationship, they are seemingly relishing their resounding nuptial. And, we wish the power couple nothing but a lifetime of happiness.