American Fashion Designer, Vera Wang...every bride wants to wear Vera's design...collections of wedding dresses...introduced a line of engagement rings...opened her own bridal boutique...turned into a fashion and lifestyle empire...net worth of...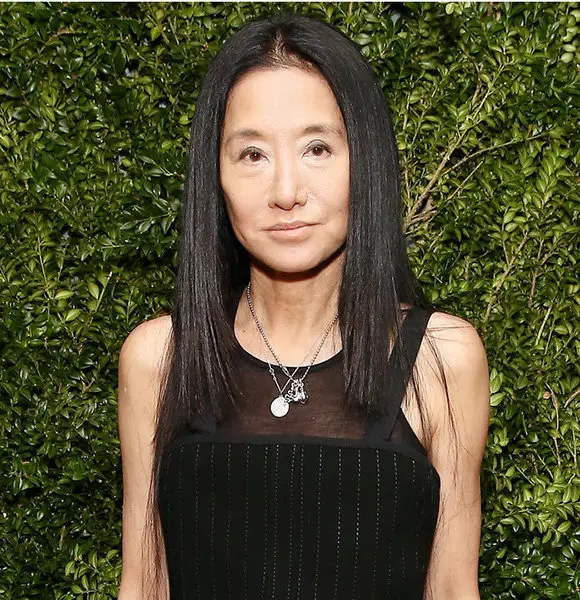 A wedding is the biggest celebration, especially for the bride; every woman dreams of her wedding day to be perfect with a gorgeous wedding dress and beautiful jewelry.
Well, American Fashion Designer Vera Wang is someone who stepped up to the task of making the prettiest wedding dresses for the brides. Her bridal wears are so fashionable that every woman wants to wear her design for their big day. 
Vera Wang Wedding Dresses, Engagement Rings
Vera got the idea to make wedding dresses while planning her wedding to Arthur Becker in 1989. Initially, she was looking for her wedding attire, but no dress could awe her.
At the time, everyone was wearing the 4-inch cap-sleeve and a bodice of sequined lace with a big pouf skirt. So, disappointed with what was on the market, Vera started designing the dresses herself.
She brought a change with modern and elegant ideas and then created designs for all kinds of brides. Eventually, her designs became very popular.
Another Talented Fashion Designer:- Zac Posen Gay, Boyfriend, Net Worth
Celebrities like Mariah Carey, Victoria Beckham, Kaley Cuoco, Ivanka Trump, Chelsea Clinton, Alicia Keys, Jennifer Garner, Hilary Duff, former First Daughter Barbara Bush, model Lily Aldridge, and Kim Kardashian have donned Vera's wedding dresses.
Many might think Vera's designs are costly. But they couldn't be more wrong. Vera has different collections of wedding dresses with varying ranges of a price for all sorts of brides. She introduced a separate group of affordable bridal wears - White by Vera Wang - in 2011 that sells wedding dresses ranging from around $500-$2000.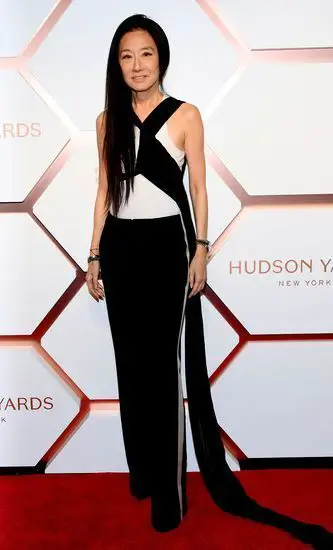 Vera Wang at an event in New York on 14 March 2019 (Photo: Getty Images)
With massive success in the line of wedding dresses, Vera stepped into jewelry and introduced a line of engagement rings. Initially, the range included rings for women only, but later, she added a separate collection of rings for men. Just like her wedding dresses, her engagement rings also ended up being very popular.
Short Bio, Net Worth
Vera was born in New York on 27 June 1949 to wealthy immigrant parents from Shanghai. Her father was a wealthy entrepreneur who made a fortune from his pharmaceuticals business. Vera developed a taste in fashion because of her mother, who worked as a translator in the United Nations.
She was a figure skater from an early age and even tried to enter the US Olympics, but failed. Leaving her skating days behind, she turned to fashion. She worked as an Editor in Vogue for fifteen years and as a Design Director at Ralph Lauren for a few years.
You May Like:- Lori Goldstein Married, Family, Net Worth
In 1990, Vera opened her bridal boutique in New York. Ever since, she has been unstoppable. What started as a single bridal boutique turned into a fashion and lifestyle empire worth $1 billion.
As the main face of a billion-dollar empire, 70-year-old Vera's hefty net worth of  $650 million does not come as a surprise.
However, her wealth is not only from designing wedding dresses and engagement rings. As her popularity increased, she introduced various lines of fashion wear, fragrance, beauty, accessories, and home decor. As of now, Vera Wang is not only a name but also a prestigious brand.