Entertainment
What Makes Chord Overstreet Not A Gay Man As He Talks About Experience On Kissing A Guy; Has A Girlfriend?
Celebrities and their lifestyle of endless relationship innuendos have made people wonder about their sexuality. The devil is in the details as actor, musician, and singer Chord Overstreet shares his experience of kissing a man with the same sex, defending his gentleman title with a history of relationships with women.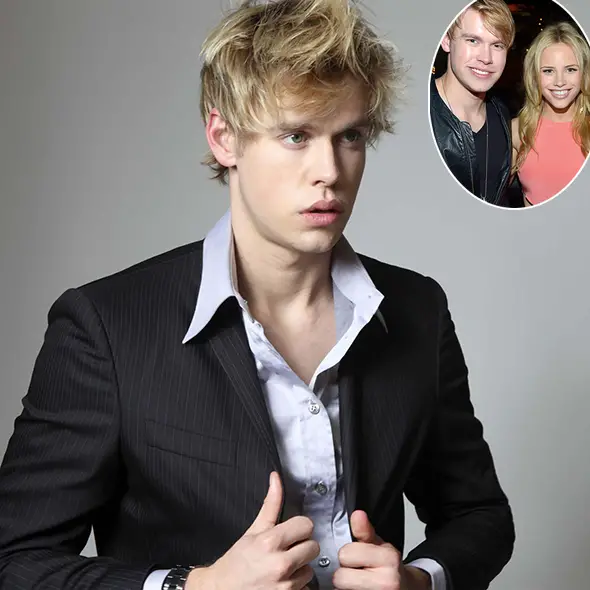 Celebrities and their lifestyle of endless relationship innuendos have made people wonder about their sexuality. The devil is in the details as actor, musician, and singer Chord Overstreet shares his experience of kissing a man with the same sex, defending his gentleman title with a history of relationships with women.
Being a hit character on Glee, there are rumors of Chord being gay outside off the set as well. Because of the diverse homosexuality played on set, there has been much speculated about whether actor Chord Overstreet is gay in real life or is it just a character he plays.
Dating his real-life best friend on screen, Chord has a long list of relationships off-screen.
Is Chord Gay off Off-screen As Well?
Twenty-nine-year-old actor Chord Overstreet is another man on the prowl to stardom. With his rise to fame, curiosity flows over by fans if his sexuality ever since he started in a T.V series called Glee in 2009.
You May Also Like: Christian Cooke's Girlfriend Will Be Luckiest; If He Isn't Dating Already Or Is Gay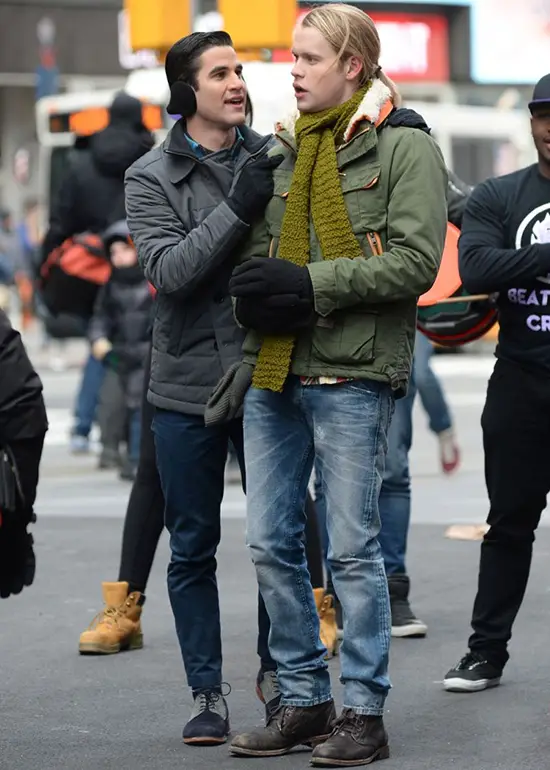 Taking a stroll and singing in the winter road in New York in 2014. (Photo: tomandlorenzo.com)
Chord plays as Sam Evens, an insecure gay quarterback, who falls in love with Blaine Anderson, played by Darren Criss. When Vanity Fair interviewed him about possibly kissing another man on set, he replied by saying;
"I don't know if I would be totally down with that outside of work. I've never kissed a guy before. But it's acting. It's kind of one of those things. Currently you have to kiss a bunch of strange people in the world of film and television."
As he proclaims he had never kissed a guy before nor had any affairs with people of the same sex, Darren and Chord are definite besties offset as much as on set and has said some words on their friendship together:
"We always got to kind of goof around. It was always fun. I think it's kind of great to see that, they were two buddies hanging out."
He is, in a matter of speaking, straight leaving a trail of women bread crumbs for the media to pick up. Speaking of past relationships and letting his actions speak louder than words, he has an extensive list of women he dated proving, in fact, that he is not gay nor any records of him dating with another man.
Never-Ending Dating List
He is one not to be mistaken for being gay in any way. Not with the record he has with the women he has encountered in most of his relationships. 
Chord has been associated with numerous females over the years. With his dashing looks, Chord has been a ladies man throughout the course of his career.
The first recorded relationship with the handsome Chord Overstreet is back in January of 2010 when Glee was not even a series yet, and he had an affair with Dallas Lovato.
Older sister of the famous Demi Lovato, the actress who dated Chord a total of seven months together in January until the August of 2010 and without reason and giving any official statement the couple broke up. Since then she has had other relationships and is currently believed to be single.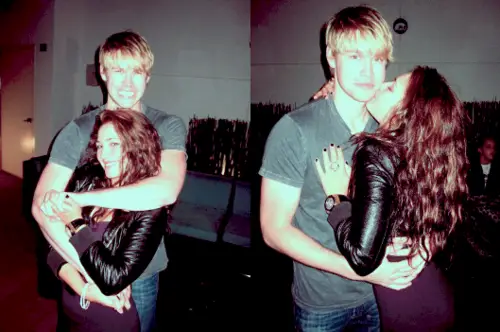 The couple holding hands and kissing back in 2010. (Photo: fanpop.com)
Rumer Willis, another American actress, who dated in the same year, 2010 with Chord in September. The relationship ended fast in only just two months in November with no explanation of what lead to their breakup.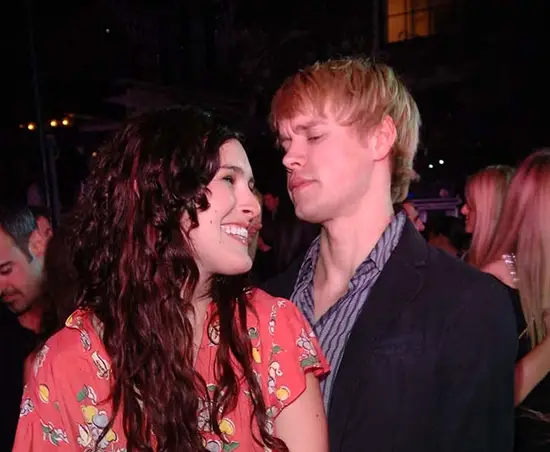 Chord and Rumer both attending an evening affair together on the 10th of October 2010. (Photo: socialitelife.com)
Another actress that Chord has cross paths with is Josie Loren. They were first spotted together in SAG awards in 2011 and other events, but because it seems like a one-time date their relationship has not spanned anywhere since then.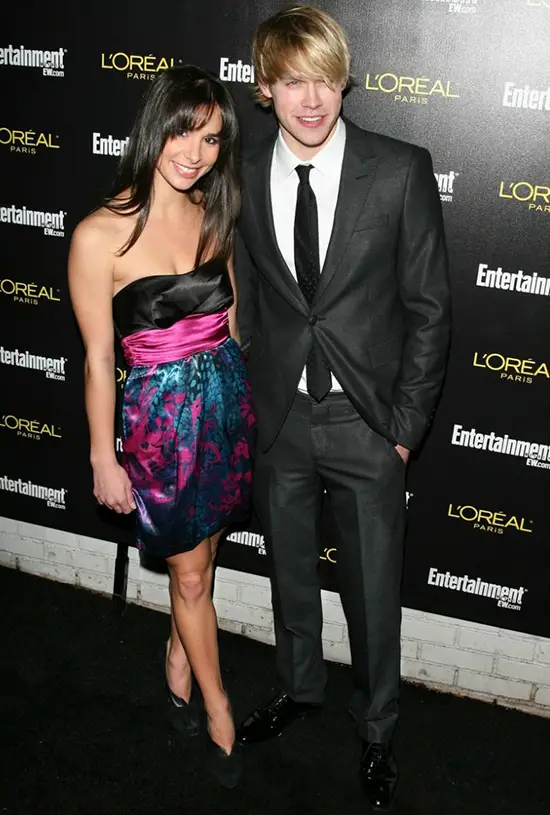 Chord and Josie together on a date at the SAG awards in 2011. (Photo: justjaredjr.com)
Taylor Swift is one country folk with some good taste in men. It was verified as both Chord and Taylor were seen going to a hockey match together in February and March of 2011 too short to be in a relationship but it has never been confirmed nor denied by both sides. 
Read Also: Brad Falchuk & Girlfriend Soon To Get Married, Inside Her Wedding Plans
Other sources have said they never dated, to begin with, though since her encounter with Chord she has dated numerous amount of men, some being only a rumor.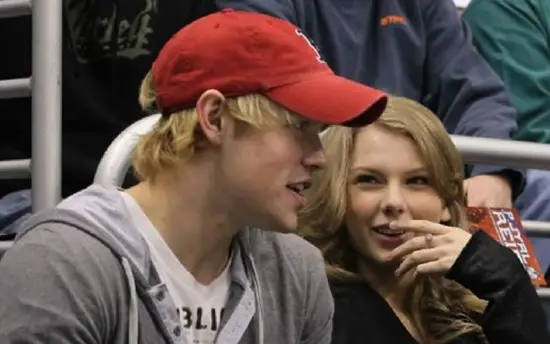 Both seen attending a hockey game together in March of 2011. (Photo: eonline.com)
Emma Roberts and Chord Overstreet has had split twice in four months during their relationship together at 2011. They had initially broken up in January of 2012, a source said on JustJared:
"They're just on two different paths in life. They just grew apart and decided to part ways."
But soon got back together again in April 2012, before finally breaking up for good because Emma was no longer having any intimate feelings towards Chord.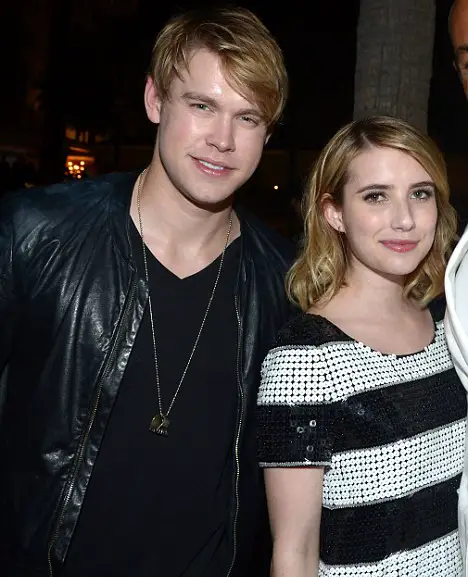 The two couple, Chord Overstreet and Emma Roberts split up twice in four months since they first met in 2011. (Photo: gettyimages.com)
Chord was also rumored to be dating his American girlfriend and actor named, Brooke Butler. The couple, who first started dating since mid of February 2015 has, however, gone thin in the rumor mill.
Safe to say, through the many women who also was rumored to be more in between, he has in fact not a single gay bone in his body offset of Glee but is definitely not afraid to play roles that challenge his gender.
Who's The Next Girlfriend?
After a long and never-ending list of girls that Chord has been associated with throughout the course of his career, it seems the train has finally landed on Emma Watson. The 29-year-old star is said to be involved in an on and off relationship with Harry porter star Emma Watson.
The duo, who were first spotted together at a Nathaniel Rateliff & the Night Sweats concert in February 2018, was rumored to be in a romantic relationship with each other. However, news circulated about the split of Chord and his new girlfriend Emma in May 2018. The Sun revealed the dating status of the duo on May 2018.
"Emma and Chord kept quiet about their relationship at first but they really hit it off, but things just haven't worked out between them and they are both now single again."
However, things have taken a massive turn ever since as the duo were since spotted together kissing each other on June 2018.
Related: Chord Overstreet Steps Out With New Girlfriend Emma Watson - Secretly Dating!​​​​​​​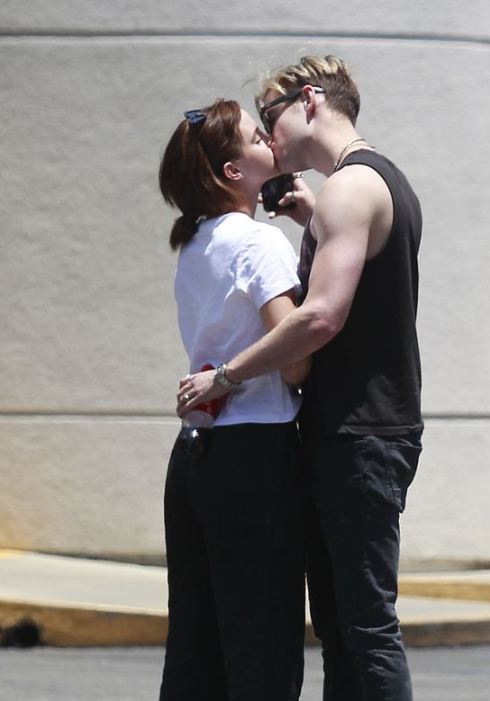 Chord Overstreet spotted kissing his rumored girlfriend Emma Watson. (Photo: elle.com)
Though no official confirmation has been done by both the camps, it seems Chord and Emma are a thing, for now at least.