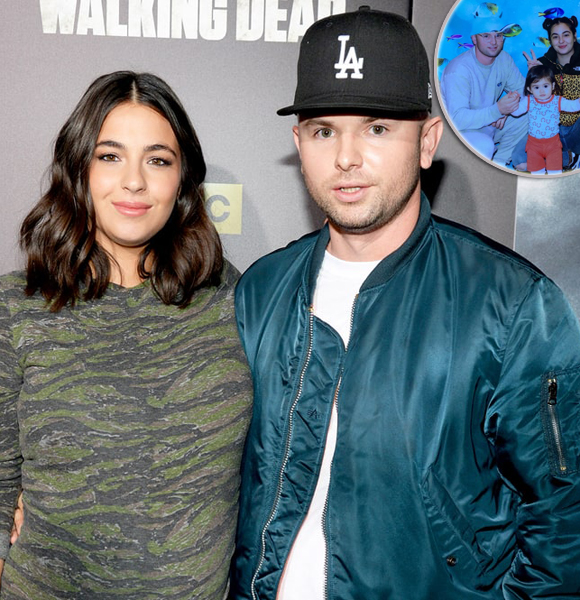 Being a partner of a famous face puts you in the limelight, either desirably or undesirably. But this particular person, who is the ex-boyfriend of the star of "Walking Dead" and self is a photographer, has chosen not to be in the limelight.
Here, we are talking about none other than Alanna Masterson's longtime ex-boyfriend Brick Stowell.
However, after sharing a long-term relationship and a daughter with ex-girlfriend Alanna, is the pair still together? Let's dig in:
Brick Stowell Hiding Behind The Veil?
Brick Stowell is the hottest name in the hip-hop and urban photography. And along with that, he is also very much famous as the ex-boyfriend of actress Alanna Masterson.
We are very much familiar that she has been able to cement her name in the hearts of many. But as a contrasting fact, Brick is not so much into media as compared to his former beau.
What can be the reason behind that?
Well! We have known lists of celebrities who are not so open when it comes to their personal life and also wants to keep their family out of the media's site. And it seems that Stowell also falls in the same category and prefers not to be in the news.
Also, it's one's preference how many things he/she wants to share about their matter and how much they want to get public.
Broke Up with Long-term Girlfriend?
Brick Stowell and ex-girlfriend Alanna Masterson dated for more than nine years now. The pair was in love since 2008 and which lasted for years.
At the very young age, in their late 20s, the pair welcomed their child no.1 on November 4, 2015, and named her Marlowe Masterson.
The pair didn't explain why they chose this name, but it is somewhat relatable that their daughter's name has been named after the famed Elizabethan playwright and poet Christopher' Kit' Marlowe.
The pair's beautiful daughter turned two on November 4, 2017. And Alanna Masterson, who possesses a net worth of $2 million, took a snap of the beautiful daughter to wish her a birthday.
The birthday was joined by their family, including Alanna's mother, Carole, and her famous siblings, Jordan and Danny Masterson.
With no doubt, the duo is having a perfect time as a family.
More on - Amanda Brugel Shares Tips on Parenting- Get to Know Her Children
If we talk about the star's relationship, the girlfriend and boyfriend broke up with zero reasons making it to the media.
Get to know - Wesley Snipes Talks Highly of His Father-In-Law's Contributions
As the couple decided to keep their reasons away from the media's limelight. And we fully support their decision.
Moving on to Alanna, the star is engaged with her partner Paul Longo.  
The actress shared a picture with her boyfriend turned partner on his birthday, stating,
"Couldn't love and admire you more. Happy Birthday, pal. @paulongo"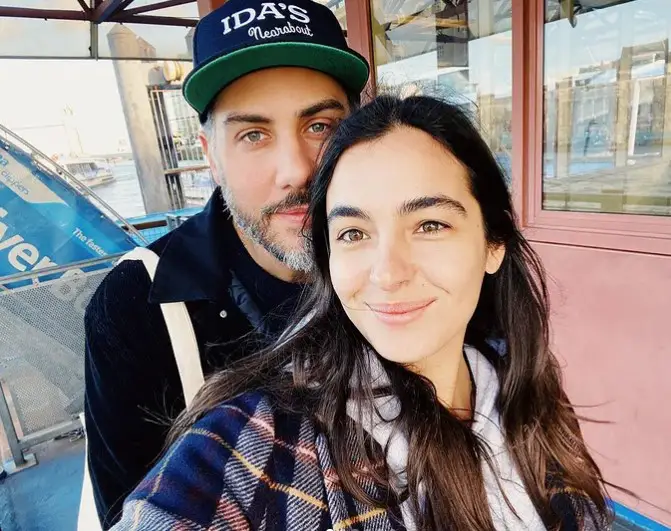 Paul with His Girlfriend Turned Partner (source: Instagram)
Paul also shared a beautiful picture with his girlfriend turned partner, captioning,
"Got engaged on our one-year wedding anniversary.
.
Love you @alannamasterson , can't wait to marry you again!
Thank you to the homies @greenislandcharters for taking us out and inviting whales to jump around in the background while I proposed!"
Stay with us for more details regarding the stars' personal and professional life!