Yashar Ali is the very few who were willing the take...musted the courage to tell his parents about his...met with a massive identity crisis, and since then, he has been an...has reached new heights of success covering the latest news and is recognized as a well-sourced reporter in the...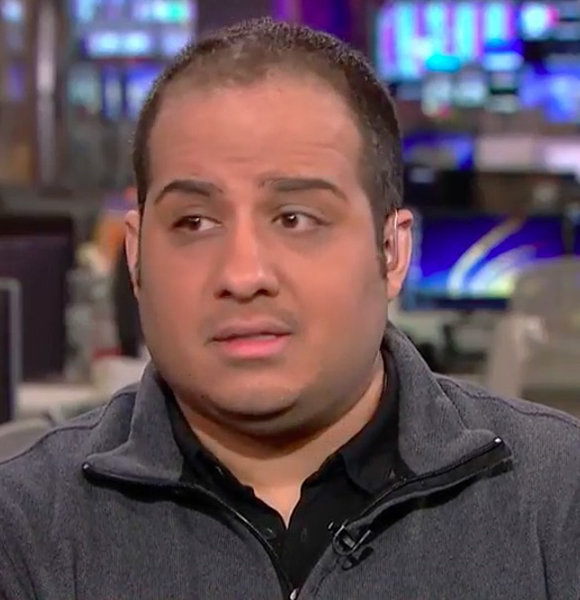 Missing out on college education to achieve one's passion is a bold move; only a few can pull off. Reputed journalist Yashar Ali is one such risk-taker.
Ironically, his father-Samad Hedayat- is a Ph.D. holder from Cornell University and a respected professor of Statistics, who wanted the star journalist to join college. However, going against his father's wishes, Yashar chose to go after his dreams. According to the journalist, it was the best decision he ever made.
Now, a fearless journalist, Yashar's journey of success is truly a remarkable one, which promises to inspire many.
Husband, Married, Partner
Yashar Ali is very open about his gay sexuality. But, things were not always that simple for him in the past.
Born to a Muslim family, stakes were very high for the reporter to reveal his true identity. Only in 2009, a 22-year-old Yashar mustered the courage to tell his parents about his sexuality.
Viral Teenager:- Who is Greta Thunberg? Interesting Facts About Young Activist
Much to his surprise, his family accepted who he was. But, there was a catch, his parents demanded Yashar to keep his gay identity a secret from his distant family and friends back in Iran and the USA. Accepting fate, he continued with life.
However, with time, his parents' demand started bothering him. While lying about his sexuality, he began dealing with a massive identity crisis. One day, he came out in front of his distant relatives at a party and embraced his sexuality as an openly gay person.
Despite being open about his identity, Yashar isn't dating anyone publicly. He is yet to reveal about a partner or plans to get married to a husband in the future.
However, his single status hasn't stopped Yashar from showing his affection towards Andy Lassner- executive producer of The Ellen Show. In real life, Andy is married to his wife, Lorie Lassner.
However, his marital status hasn't stopped Yashar's jokes about getting married to Andy in the future, on Twitter.
Bio: Age, Family
Yashar Ali was born in Chicago after his parents moved from Iran to the USA. The journalist is the only son of his parents, Samad and Batool Hedayat. He also boasts a sister.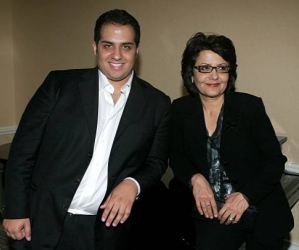 Yashar Ali his mother Batool Hedayat in October 2017 (Photo: yasharhedayat.wordpress.com) 
Growing up, the reporter was very optimistic and wanted to make his father proud by achieving great things in life. However, later, he did not attend college and set out to work in California.
There he got involved in politics and after a brief period pursed journalism. Now, the 33-year-old has reached new heights of success covering the latest news and is recognized as a well-sourced reporter in the media circle.  He has worked for reputed media companies; The Huffington Post and New York Magazine.
Salary & Net Worth Detail
As a child, Yashar Ali was obsessed with making his father proud and thus started working at the age of 15.
Established Personality:- Zoey Deutch Boyfriend, Dating, Family
Similarly, pursuing different jobs, he abandoned his studies and moved to California to work. Without a college degree, it was very difficult for him. But, it started working out for him as he chose the way of politics. He landed the position as one of the major fundraisers for Hillary Clinton's Presidental Campaign in 2008.
Later, he got appointed the deputy chief of staff for San Francisco mayor Gavin Newsom. But, now he is focused on his reporting job and is known for his fearless journalism.
Though the average salary of a journalist is $40, 536 per year, the Chicago native has surely fetched a decent net worth via his past high profile jobs in politics.