How does it feel to try to be a rapper while on house arrest?
Atlanta-based rapper Yung Bans knows it better. Yung talked has talked about his struggle and how he is not able to do lots of things. However, he is not mad as he learned valuable lessons and a whole lot.
However, he gets frustrated from time to time as he claims he could have grown a lot faster in popularity and fame, and also could have more money.
The rapper's real name is Vas Coleman, and he was arrested at age 15, facing felony charges of murder and burglary in February 2015. Even though he has denied the allegations, he spent four months in the youth detention center and was placed under a house arrest in March 2016.
Who Is Yung's Girlfriend? Married And Kids?
Yung Bans is all filled with many allegations, police cases, jail time, and other harmful activities. However, there is another silver line beside his rapping. The rapper has a little boy, who was born on 13th July 2018. Yung claims he has become more responsible and tries to avoid the wrong decision, all thanks to his son.
Another Rapper You Should Know:- Bryson Tiller Girlfriend, Daughter, Baby Mama, Net Worth
However, there is no clear indication of the baby mother. Although he keeps his personal life private, the rapper does write about his wife and girlfriend in his social media, especially his Twitter. Not sure if his wife and girlfriend are the same, or his baby mama is a different person.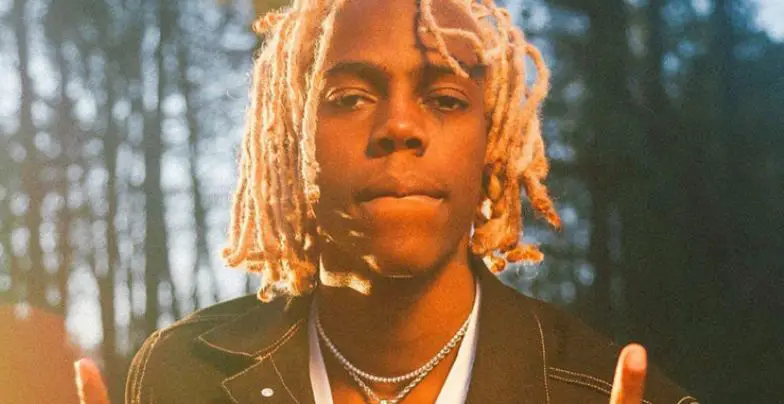 Yung Bans in his debut album, Misunderstood, in 2019 (Photo: intelligentgrind.com)
In one of the tweets dated 18th May 2018, he mentioned his love for his wife.
"I been … these … but I love my wife."
In a January 2019 tweet, he mentioned how his girlfriend caught him cheating.
"My girlfriend caught me cheating."
Well, Yung is young and talented, so he will have plenty of shots at turning his life in the right direction. There are more dating stories yet to be surfaced.
Yung's Parents, Family, Net Worth
Yung Bans does not like to talk to his parents, so his mom's or dad's names are not made public, just like any other information about them, including even whether they are together and have any other kids.
An American Model:- Devon Windsor & Boyfriend Engaged; Family & Net Worth Details Of Stunning Model!
However, when talking about his debut album, Misunderstood, Yung opened up a little bit about his personal life and his struggles.
I started this album when I was 18, and now I'm 20. I just moved out of my mama's crib. I just had my son. There's a whole lot of stuff. It's growth. Really just growing up. I was already grown, but now it's for real. I got responsibilities and all kinds of shit.
However, he has moved on from his past life and now is starting a new life.
About the rapper's measurements, Young has a height of about 6 feet (1.82m), and he's of African-American ancestry. His net worth, though still snowballing, is estimated at $500 thousand as of 2019.