Entertainment
Yvette Nicole Brown Got Out Victorious In Weight Loss Process; Changed Lifestyle For A Secret Husband Or Health Purpose?
While taking the journey of fat to fab one must go through series of exercise regime, take care of their diet plan while at the same time also keep yourself away from the sweet and cheesy cravings. Actress Yvette Nicole Brown undertook the journey of weight loss process which is said to have drastically changed her lifestyle.
Was the step of weight loss taken to impress her secret husband or was she integrated by some serious health issue?
Weight Shredded For A Man Or Health?
The Community star after getting diagnosed with diabetes had undertaken the ten months weight loss journey where she reduced few pounds from her body to avoid further health issues.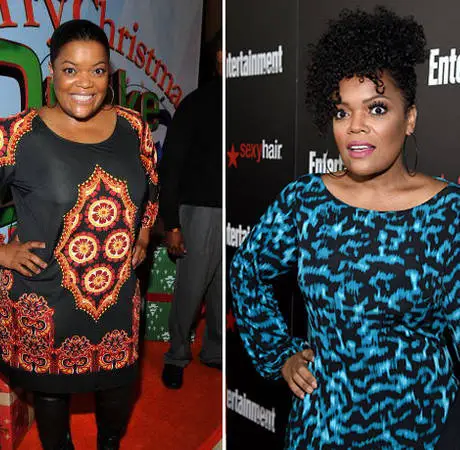 Caption: Nicole Brown before(Left) and after weight loss (Right) 2014.
Photo Credit: sidereel.com
In an interview with the e-online Brown shared her difficulties in adapting to her weight loss plan where she had eventually given up her favorite food doughnut to alleviate further health problems. She said
"When they tell you they're going to take your feet, you stop eating doughnuts. When it's for vanity, it might be hard because there are reasons to stop, but when it's for health, you kind of go, 'I want to keep my feet!'"
The actress completely forwent the unhealthy snacks by replacing it with healthy snacks which further aroused her energy level and brought a drastic change in her life. As revealed to wetpaint.com she said,
"I feel so great. I have energy. Everything is changed since I made the decision to get healthy, so it's good."
Well, the weight loss process was undertaken by the actress during the year 2014, so on an interview with the Et online, she disclosed about her concerns in her sugar numbers rather in any other number.
Caption: Actress Yvette Nicole Brown keeps her new figure on check and discloses about her training period to E online (2015).
Though in the early year of her acting career she got linked with American actor Zachary Levi, no confirmation regarding their relationship got confirmed. While at the same time, they were spotted together at the rooftop party of NBC at Omni Hotel on July 23, 2010, in San Diego, California.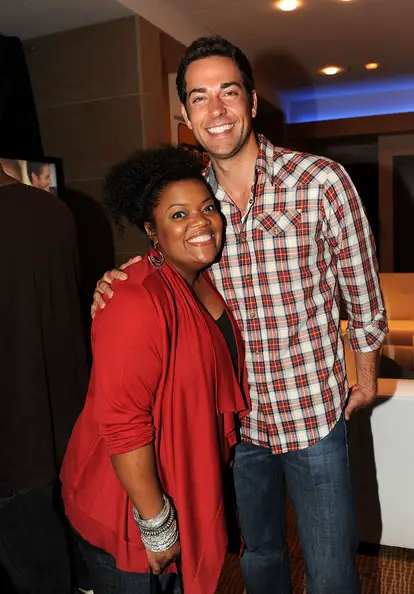 Caption: Yvette Nicole Brown and Zachary Levi at the NBC rooftop party held at the Omni Hotel, California (2011).
Photo Credit: zimbio.com
Similarly, they were also together at the 36th Annual Gracie Awards Gala at the Beverly Hilton Hotel on May 24, 2011, in Beverly Hills, California.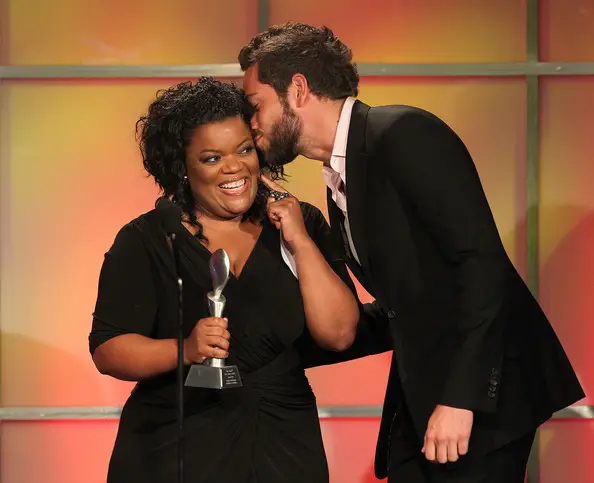 Caption: Zachary Levi and Yvette Nicole Brown at the 36th Annual Gracie Awards Gala (2011).
Photo Credit: zimbio.com
If they were in a relationship, they would have confronted openly about their relationship and dating moment. Followingly, the actress through her tweet to the panel of Operation Smile had informed about her stopping in San Deigo and meting her pals of operation smile including her rumored man Zacharya Levi.
Maybe as they worked together, they got surrounded by rumor as Levi though is single currently had a report of dating famous Hollywood faces like Rachael Taylor (2007-2008), Caitlin Crosby (2008-2010), Missy Peregrym (2014) and Nina Dobrev(2014). At present Brown had not revealed anything about her ongoing relationship but she seems to be enjoying her life in a full spree with several co-stars and her close mates.
So, we can quickly identify the key reason for keeping her weight on the check was due to her health issue and not due to any secret husband matter. But maybe she is involved into a secret love fling which she is enjoying privately with her man. Hence she is neither married nor has any children. Surrounded with ample of success and stardom Brown has conquered the total net worth of $ 4million which would incline due to her undertaken projects and brand endorsements.