LifeStyle
Top Ten Ways To Make A Date Romantic
To celebrate a romantic day with your loved ones, you don't need to wait for Valentine's day nor do you need to wait for your partner's birthday. Romantic dates are a boon to your relationship as it adds longevity by igniting and sparking chemistry between you people. Similarly, if you are just taking a step to a relationship, then you must go for various romantic dates to know about your partner's ideology, likes, dislikes and the existing compatibility between you people.
So, for the newcomers and the real love birds, we bring in top ten tips to make your date romantic and memorable.
1) A Movie Date At Your Rooftop: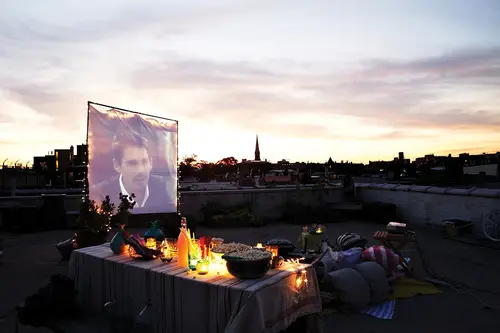 Photo Credit: TENT
A date planned at your rooftop is more romantic than the ones who are carried out in a restaurant or a movie theater. On a late evening gather stuff like cushions, curtains, colorful lights, comfortable couch to snuggle, light blankets, laptop, projector and a woofer.
Similarly, prepare real yummy snacks and drinks while watching a movie accompanied by a good champagne, Chinese or Italian food. Though the task is somewhat tiring, it's worth trying to make your date and loved one feel special.
2) Plan For A Musical Night: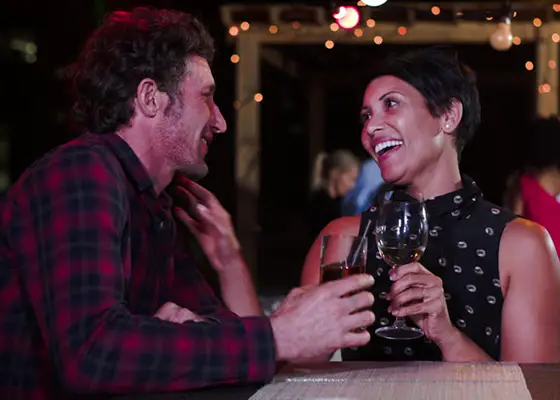 Photo Credit: www.hdfootagestock.com
Good music with a good drink is the only idea which relaxes you and at the same time lightens your partner's mood. On a chilly day plan for a musical night at your home with a mug of coffee or a glass of wine by playing songs which you and your partner thoroughly enjoy.
You can also go to a concert if you and your partner are music freak and then head for a drink date. Though the plan is somewhat effortless, you can immensely and thoroughly enjoy each other's company and can further deepen the relationship.
3) Accept The Old Fashion Style: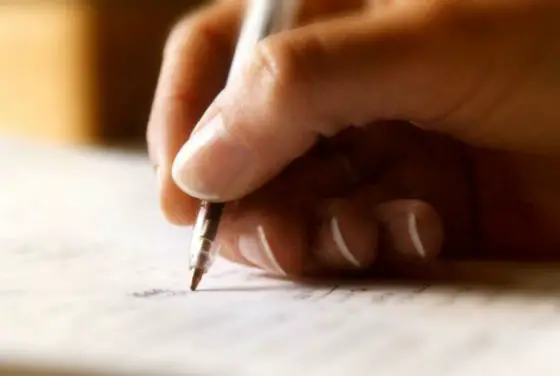 Photo Credit: Deccan Chronicle
Though the internet and phone have made your life hassle free, sometimes rolling you back to the old fashion era won't do any harm instead it would make your other half understand how much you love them.
Write a hand written letter to your partner and express them how much you love them. You can also write short romantic poems or songs to your partner and express your feelings you have for them and secretly hide them in their files or their laptop bags or in the places where they frequently look out.
4) Go For Spa And Jacuzzi: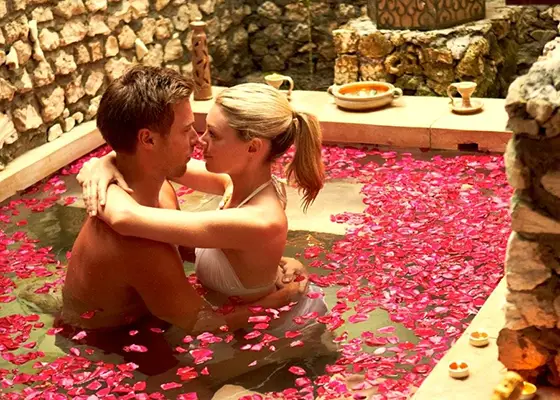 Photo Credit: Spabulous
With hectic long working hours, both of you must be tired and exhausted but at the same time might be wandering to spend quality time together; then pack your bags for spa and Jacuzzi.
Once in a month you can go to the Jacuzzi and sauna and retire your stress. Though it might not sound like a romantic date but yes relaxing together with your partner is romantic and even make your partner realize about the presence of love and care you have for them.
5) Head To Amusement Park: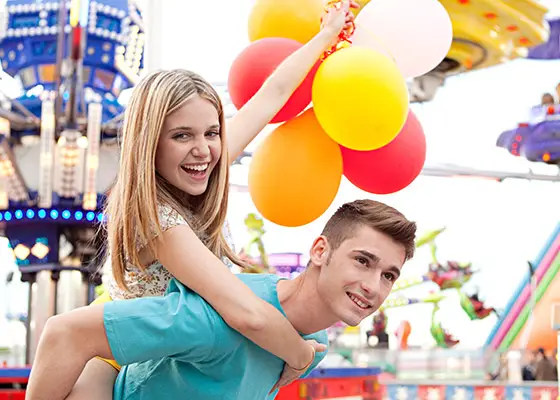 Photo Credit: The Blogthings Blog
It's not a shame to be a child sometimes. At times you could tag along with your partner to the amusement park to take rides, eat cotton candy and street foods which are quite enjoyable.
Taking a trip to amusement park sometimes pull in a small child which you have inside you. Don't worry about the surrounding rather just enjoy and embrace the moment with your partner as the little kid inside you two would love each other companies and ride.
6) Bake-a-cake With Your Love: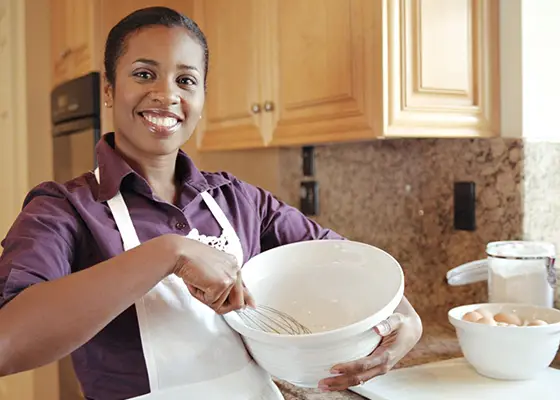 Photo Credit: Ebony
Baking a cake together though is somewhat hectic, but with the company of your partner and the flour fights with each other, you shall get the easiness of baking the cake.
Make a chocolate cake by melting more chocolates and by adding more icing on the cake. No matter how tasty your chocolate cake will be; both of you will surely be proud of your achievement.
7) Head For Camping: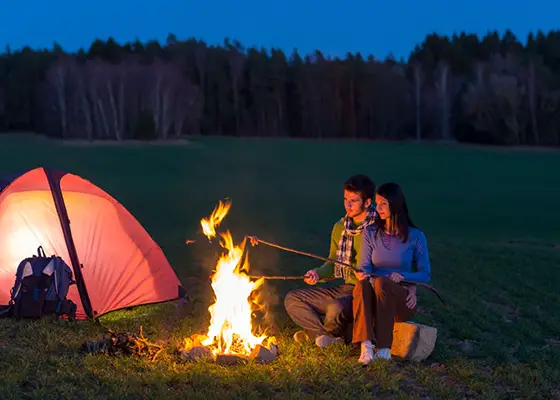 Photo Credit: Zent
If you and your partner are the night lover and share the adventurous personality, then book a package camping trip or a jungle safari where you can both get closer to nature and with each other.
Imagine the nights spent under the stars with a bone fire. Though you might need two days off from your busy schedule, it will be worth.
8) Cook A Meal Together: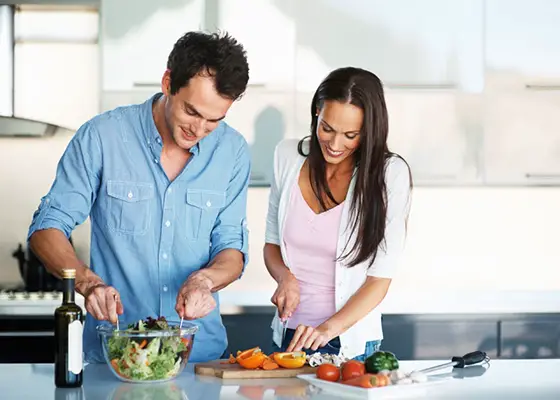 Photo Credit: Reader Service
When together don't cook the same routine meal. Instead, cook cuisine that you have never tried but are looking forward to or cook each other's favorite food. Instead of burgers and milkshake, go for Italian, Indian or Chinese food.
While one chop the other can read the directions to get the food rightly cooked. You both can taste the food while cooking and fill in the missing part. With the together made meal, don't forget to add a bottle of good wine or a good drink.
9) Visit The Countryside Together: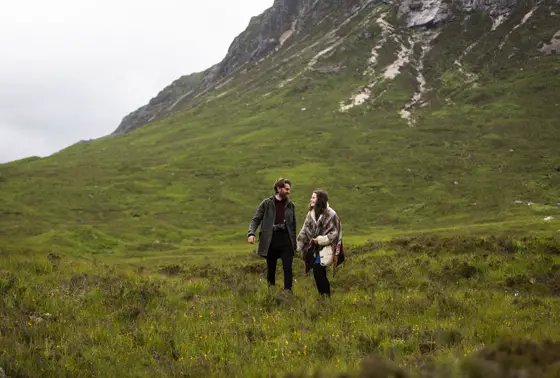 Photo Credit: Hermione McCosh Photography
Getting out of the noisy and busy city areas will freshen both of you. You and your partner can drive to the nearest countryside and enjoy the fresh farm food together. You can together help the farmers and engage in the farming stuff.
While at the same time you and your partner can enjoy the delicious farm foods, country songs and mingle with the country people together.
10) Call For A Picnic: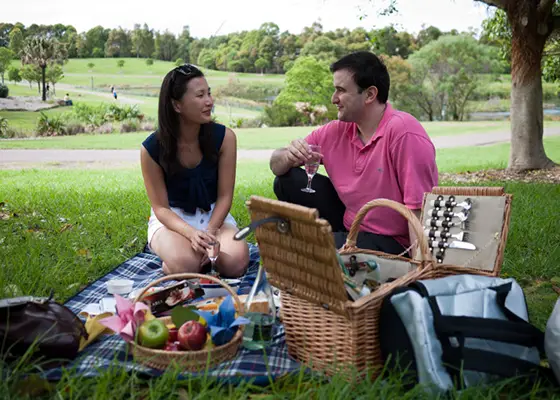 Photo Credit: Flerika
Every weekend, it's not necessary for you to go clubbing with your friends. Instead, you can pack a lunch and go with your partner to distant places away from the city or go to a park or a zoo.
While on the picnic both of you can sketch, read a book, listen to music and lie down. You can make the picnic date romantic by feeding each other in a loving manner or by preparing the brunch together.
Every month you have a weekend where you can spend a day with your loved ones by going picnic or by taking a day or two off to take a vacation to some distant place. Spending romantic time with your loved ones will not only allow you to get to know each other but will also secretly build a healthy relationship.