News
Donald Trump Expresses his Feeling after getting Triumphant in Presidential Election:"for America to bind the wounds of division"
Let's make America great again! The slogan of our newly elected President of United States is on a roll. And why not? We people firmly believed in Trump as he trashed victory over his archrival Hillary Clinton. First thing first, Congratulation Donald Trump!
It looks like there are lots of drama to be unfolded as Trump becomes next president of United States. There was a lot of speculations regarding who will be the next President in the election, but Trump against all the odds is the 45th president of United States.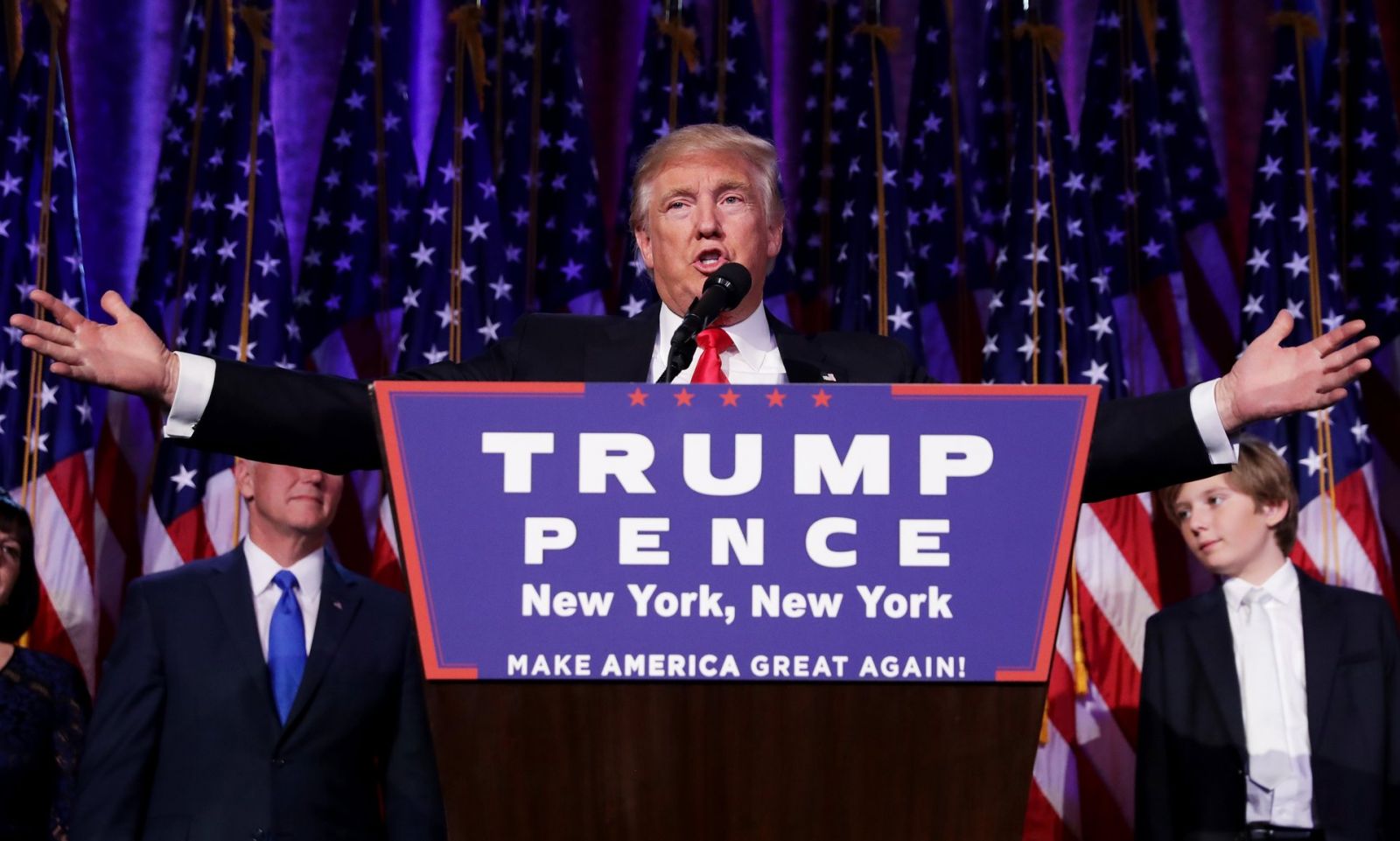 Caption: Trump during his acceptance speech today.
Source: the guardian.com
Emotional Trump shattered expectations of Hillary and her supporters as he slammed victory on election night. Populist, polarizing campaign and the explosive campaign of Donald Trump worked as one of the most talked elections of the world unfolded.
The Republican nominee has received one of the most discussed political victories in US history after his bunch of controversial comments regarding matters of a nation concern and allegations of sexual delinquency, and this led to Hillary opening a nine-point lead in mid-October. Trump stated;
"Sorry to keep you waiting, complicated business, complicated business," to the chants of "U-S-A, U-S-A" from his excited supporters.
he added;
"I have just received a call from Secretary Clinton. She congratulated us – it's about us and our victory – and I congratulated her on a very hard fought campaign."
he further says;
"Now it is time for Americans to bind the wounds of division," "It is time for us to become together as one united people … I pledge to every citizen of our land that I will be president for all Americans."
Donald Trump won in Florida which carried 29 electoral votes with 49%, and Clinton was a bit short with 48%. Likewise, Trump won in North Carolina which carried 15 electoral votes with 51% and his counterpart Hillary with 47%. 
Trump also won in Ohio which took 18 electoral votes with 52% voted in his side and Hillary with 43%. Trump did win in Lowa which carried six electoral votes with 52%, and Hillary came up with 42%.
Caption: Trump's victory speech today!
Wins in states of North Carolina, Florida, Ohio and Pennsylvania set the ropeway for Trump's success, and it seems that Trump is likely to see the financial jitters and it will also be interesting to see how Trump goes along with his international allies. Moreover, the United States military policy and economic partnerships with foreign countries will be a matter of curiosity to everyone across the globe.