News
Forest Whitaker, Divorce From Wife Of 22 Years! Relationship Falls
American actor Forest Whitaker is "taking" divorce from his wife of more than 20 years!
The Butler actor, age 57, filed for divorce from his wife Keisha Nash on 27th December 2018 as per a report by The Blast. Court documents later obtained revealed that the Longview Texas-native had cited irreconcilable differences upon the filing of the divorce.
The news of their split comes as a shock to many; especially, considering how Forest - who has two siblings Deborah & Damon - had waxed poetic about bonds shared by families on Twitter a day ago. On Christmas day, speaking to his followers, he had tweeted:-
"Christmas is a celebration of solidarity – a time of the year when we are reminded that the bonds our families, friends, fellow citizens and beyond are based on sharing and bringing joy. #MerryChirstmas to you all!"
Also, a year earlier the How It Ends actor had put their Hollywood Hills estate for sale for a whopping $6 million after initially paying $2 million for the same one and a half decades ago.
Another High Profile Divorce:- Grace Hightower Splits With Husband Of 2 Decades, Reason? It's Here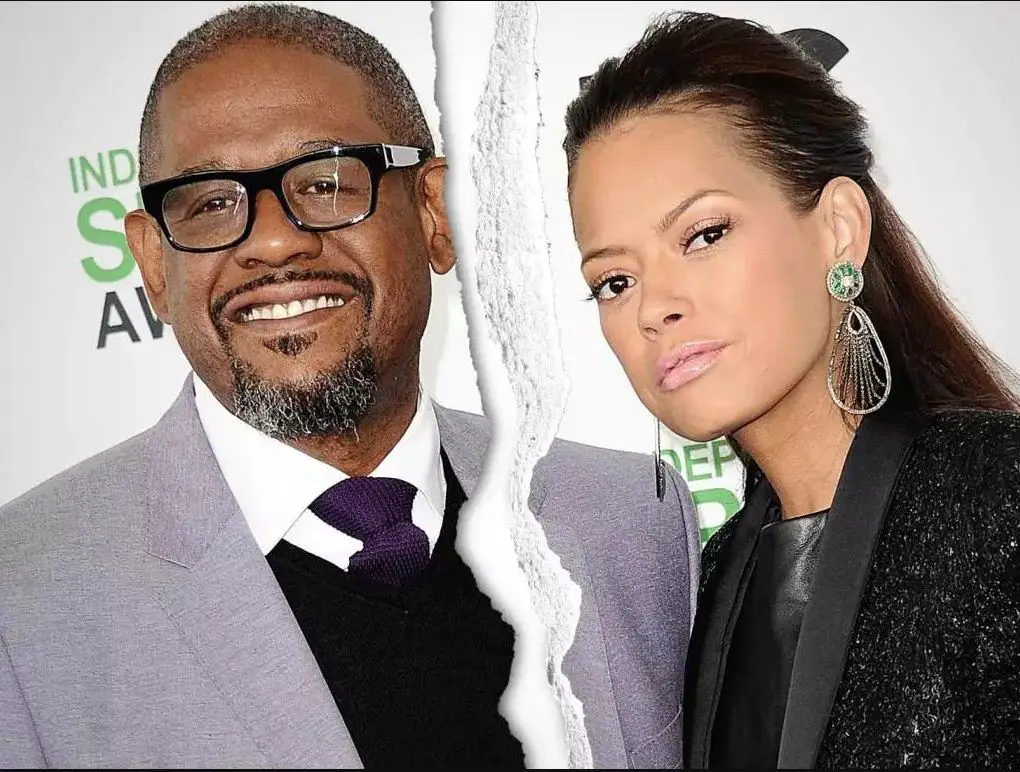 Forest Whitaker with his wife Keisha Nash (Photo:- pagesix.com)
Married since 1996, Forest and his estranged wife, Keisha share two children (both daughters) -- Sonnet Noel, age 22, and True, age 20.
Besides Sonnet & True, the Oscar-winning actor also fathers a son - Ocean, age 28 - from a previous relationship as well as a step-daughter & Keisha's child from earlier romance, Autumn, age 27. By his admission, he is the lenient of the two when it comes to parenting.
Talking to Parade magazine in 2009, Forest revealed:-
"They come to me when they're trying to slip something by. I have to always take a pause when they come and say, 'Hey dad, is it okay if we do this?' So I just look at them like, 'Have you talked to your mom about that?' They know I'm the easy one."
Together since 1994 after falling for each other on the set of the 1993 flick Blow Away, the Arrival actor and his model-cum-actress wife Keisha - who played his love interest in the said film - got married in 1996 following a year together as an engaged couple.
Explore:- Kevin Love Injury Won't Affect Stats Or Contract! Reason Along With Personal Update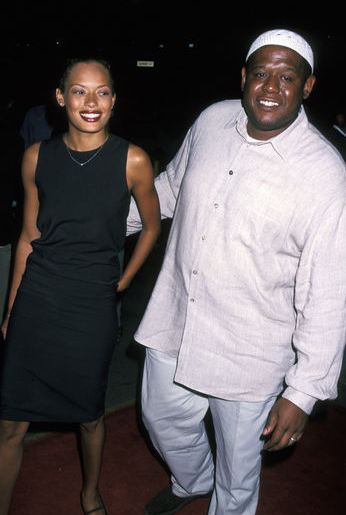 A snap of Forest Whitaker and his then-girlfriend Keisha Nash on a date (Photo:- essence.com)
Speaking to PEOPLE in 1997, the Intimate Portrait actress provided an insight into their initial courting phase. According to her, Forest won her with his romantic gestures as opposed to "with material things."
"He is very honest and sensitive and romantic. He swept me off my feet — not with material things, more like the way he displayed his emotions."
The estranged lovebirds' wedding had taken place in Montego Bay, Jamaica. Later, Keisha opened up about their marriage ceremony in an interview with In Style. The 46-year-old quipped:-
"It was basically more spiritual than traditional and sealed by a beautiful Apache marriage blessing... "
Don't Miss:- Liam Hemsworth & Miley Cyrus Are Married! A Wedding Over Christmas
Throughout their time as a married couple, Forest and Keisha have nothing but nice things to say about each other. Will the divorce change all that?