News
Jay Mohr & Wife Divorce Settlement | Married Life Ends After Second Attempt
After nearly two years of impending divorce, the marriage between Jay Mohr and his wife is now officially over!
As per the court documents, the divorce between the comedian and his longtime partner Nikki Cox was finalized on Tuesday, i.e., 14 August 2018. 
Similar Article:- Jenni Konner & Lena Dunham, Power Production Couple Split - What Went Wrong?
Even though the terms of settlement for the couple's split including the custody of the pair's seven-year-old son, Meredith, and the payment of spousal support has not been disclosed; the former beaus are believed to have agreed on the issues.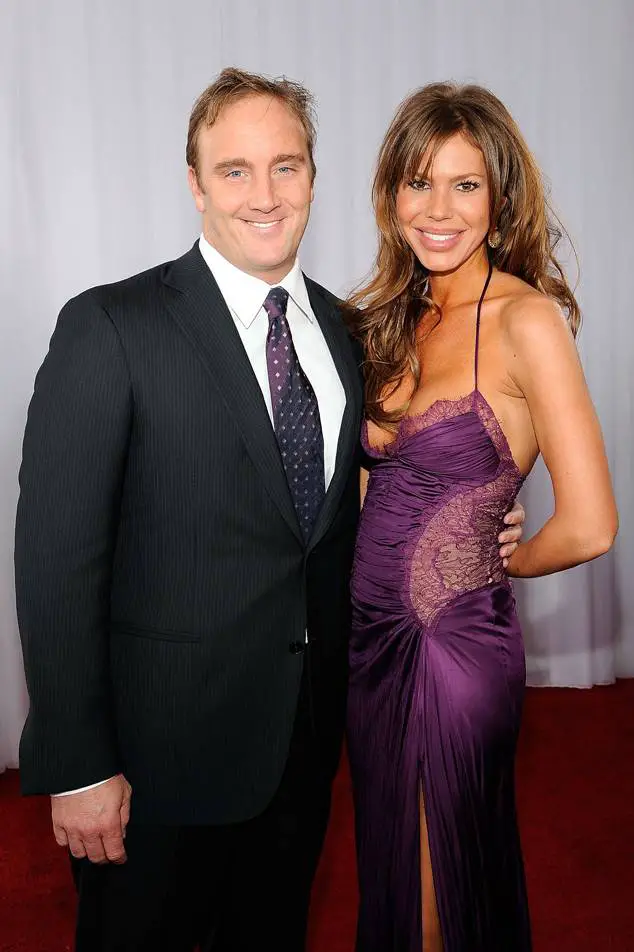 Jay Mohr, along with former wife, Nikki Cox (Photo: GettyImages)
Jay had filed for divorce from his now actress ex-wife on 19 July 2016, where he claimed that Nikki was suffering through a severe drug problem and also sought the full custody of his son. Although, he called off the case after six days of filing the divorce mentioning that the pair was still in love.
You May Also Like:- Maura Tierney Divorced Her Husband After A Longtime; Revealed About Battle With Cancer And A Sense Of Relief Too
However, as Nikki didn't address her issues with drugs, the 47-year-old comedian filed the divorce for the second time on 13 December 2016. Although, he initially registered for the joint custody of his son; he changed his demands and asked for sole custody on 10 March 2017 claiming Nikki struggled with drug addiction and severe mental condition.
A report published by the PEOPLE had pointed out Jay's allegations stating, 
"Based upon the increasing hostility in our home, Nikki's ongoing refusal to attend her mental health issues … her abuse of drugs, and her failure to respect boundaries, I had no choice but to obtain alternate housing for me and our son."
Jay even mentioned that Nikki had suicidal tendencies and threatened to take her life at least two times. While Jay affirmed that he was still in love with his child's mother, he could not let his son be raised in a toxic environment. 
Jay Mohr and his actress former wife first met in 2004 when he appeared as a guest in Nikki's show, Las Vegas. After romancing for about two years, the couple got engaged on 3 February 2006. Eventually, the duo also got married at the Hotel Bel-Air located in Los Angeles on 29 December 2006. 
Before Jay's wedding to Nikki, he was previously married to actress Nicole Chamberlain for nearly six years. The pair got married on 1 November 1998 and even have a child from their relationship. The former partners eventually got divorced on 4 January 2005 citing irreconcilable differences. 
Don't Miss:- Chris Bassett Gets Married! Wife Of Age 31 Is A 'Real Housewives' Star
Joy Mohr is an American actor and comedian, who was a regular cast member of Saturday Night Live from 1993-1995 and has appeared in movies like Jerry Maguire, Picture Perfect, Are We There Yet, and more.