Entertainment
Who Is Andre 3000 Dating Now? Know About His Son, Girlfriend, Net Worth & More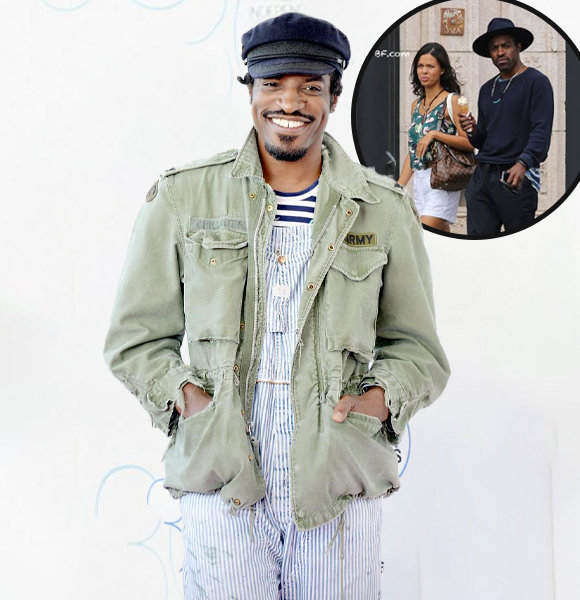 Andre 3000 is well-known as a rapper, songwriter, and actor. While his professional life is an open book, his personal life, on the other hand, is a bit more under wraps.
However, most fans are curious about his dating life and frequently question if he already has a girlfriend or if he's still looking for one?
Keep scrolling to find your answers. 
Does Andre 3000 Have a Girlfriend?
Given his reserved nature, it is unclear whether Andre is single or secretly dating. 
The last time he was reported to have a girlfriend was in 2018. Then, Andre was dating an entrepreneur and executive in the music industry, Dominique Maldanado.
The 'Semi-Pro' actor met his girlfriend, Dominique, through the rapper Q-Tip. The couple started dating in 2016 and was going strong in 2018.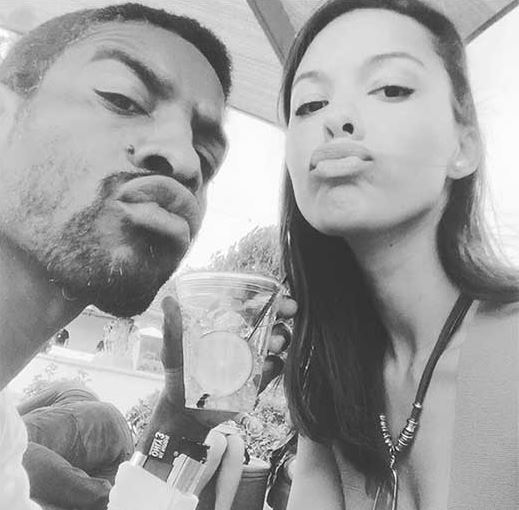 Andre was hanging out with his girlfriend, Dominique. (Photo: Essence)
There are many speculations about Andre and Dominique getting engaged and making her his wife.
However, the pair haven't been seen together recently. Further, neither of them has provided updates on the status of their relationship.
The relationship between Andre and Dominique has been a mystery.
Before dating Dominique, Andre had a serious relationship with R&B singer Erykah Badu. 
The 'Jimi: All Is by My Side' actor met his former girlfriend Erykah in the club in 1995 and started dating afterward.
The couple welcomed their son, Seven Sirius Benjamin, after being together for two years. However, regardless of having a child together, they could not maintain their relationship and decided to end it. 
Andre and Erykah with their son, Seven. (Photo: Instagram)
But, during Erykah's pregnancy, the couple promised to raise their kid together, resulting in co-parenting.
You might assume they are just in touch with one another for their son. But it isn't the case. 
Instead, they became best of friends and raised their son together. Andre is seen hanging out with Erykah and her family. The duo has admitted that they are better-being friends than in a romantic relationship. 
Except for a son, Andre doesn't have any other kids. 
You May Like: Wendy Williams Hints at Mysterious New Boyfriend
Along with Dominique and Erykah, he has been in relationships with some other well-known names in the industry. Joi, Vashtie Kola, Da Brat, Keisha Spivey, Shannyn Sossamon, and Tiffany Limos are among the women he has dated.
Although there are not many details about Andre's current dating life, his career is well-known.
Andre 3000's Career
André Lauren Benjamin, known as Andre 3000, celebrates his birthday on May 27.
He was fond of music from an early age and had the chance to live out his dream in high school. Andre and Antwan Patton, known as 'Big Boi,' formed a hip-hop duo named Outkast in high school.
In addition to his music career, Andre began his acting career after performing in 'Hollywood Homicide.'
Recommended: Thomas Beaudoin and Jen Lilley's Relationship! Are the Rumors True?
At the age of 47, Andre has amassed a huge fortune with which he has purchased a $3.6 million house. 
According to Celebrity Net Worth, Andre has accumulated a net worth of $35 million.
The 'Dispatches from Elsewhere' actor enjoys a comfortable lifestyle with a million-dollar mansion in Venice, Los Angeles, California.