Music
Arnel Pineda's Life with Wife & Net Worth - A Magical Melody of Its Own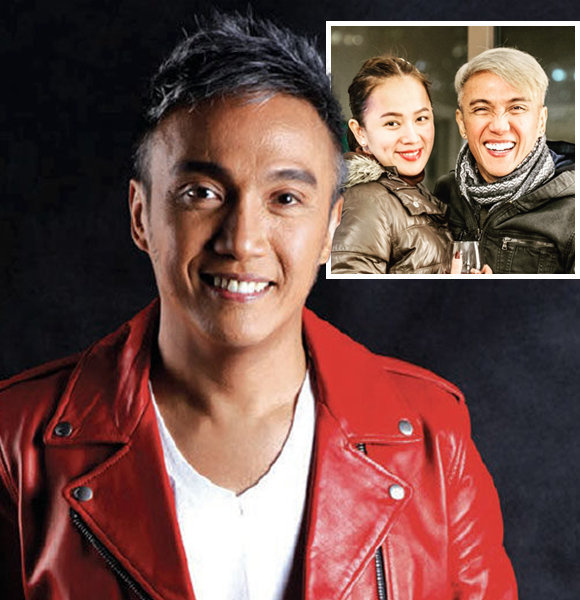 Arnel Pineda, a famous singer from the Philippines, gained notability in the American music industry in no time through his rock band, Journey. 
Pineda, who started signing in his teens, has equally a harmonious love life that he shares with his wife. 
He and his wife are on their love journey, creating a euphonious and magical tone of love for a decade now. 
Arnel Pineda's Wife
Just like music is a source of pleasure, so is love. And this immense source of joy has been shared by Arnel Pineda and his wife, Cherry Pineda, since the day they have been married. 
The two started their mellow journey after marrying in 2001, and they have completed a whole decade together. 
They say where words fail, music speaks, and words were never a problem in the couple's case. As passionate Arnel is about his music, his wife too sails on the same boat. 
She is a fabulous singer with a distinct sweetness to her voice and control of vocals, which really shows what an expert she is in singing. 
It is no wonder why the two decided to live the rest of eternity singing the mellow song of love with each other. 
And they have their own way of expressing love to one another. You guessed it! 
Music!
The singer usually posts pictures alongside his wife and shares a song along with it. As beautiful as the lyrics are, not much needs to be put into sentences to describe the love he has for his spouse. 
He also performed with her together on his 50th birthday. 
The pair are always seen sharing gleeful smiles on their selfies with each other, and it is always beautiful even to have a glimpse of the two together.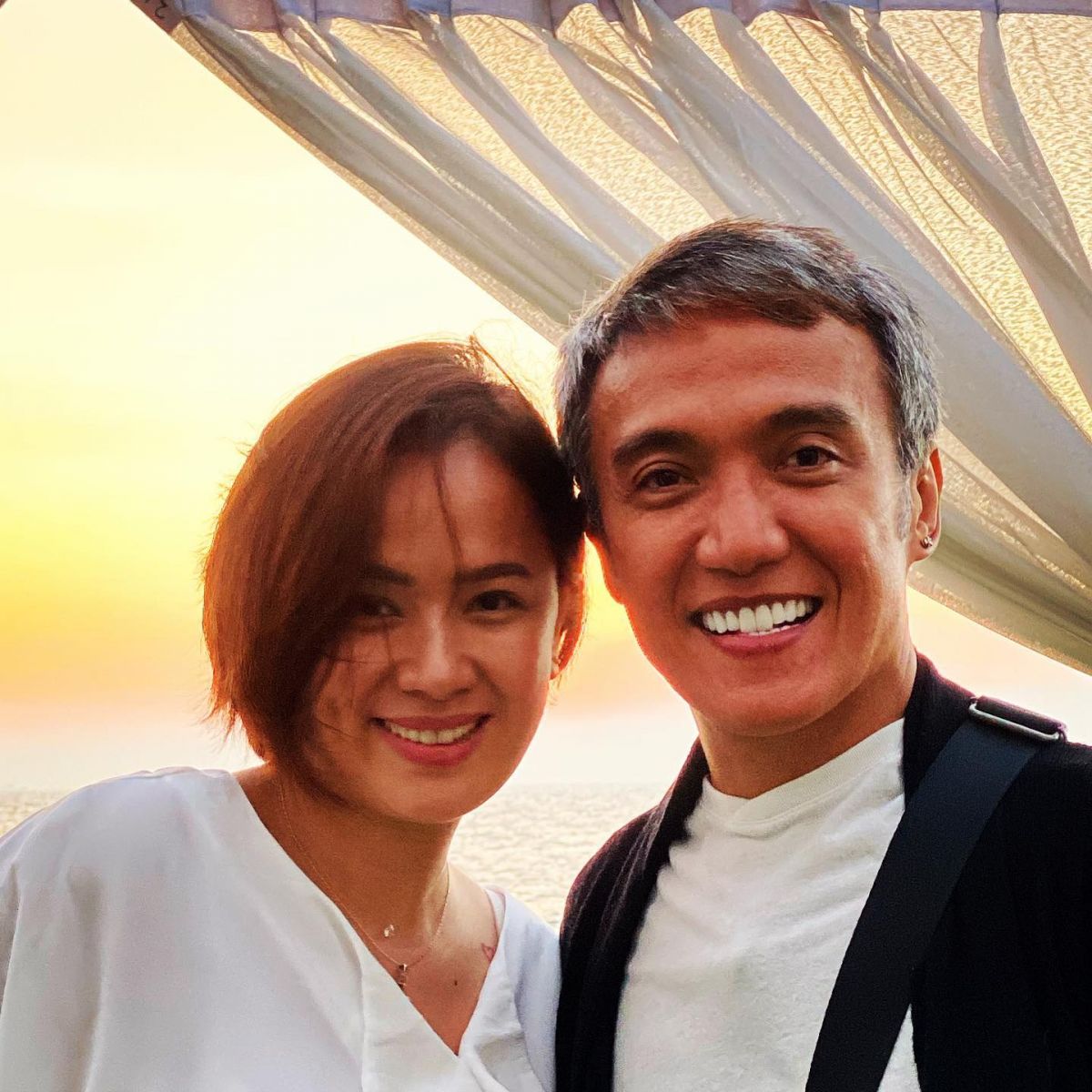 Arnel Pineda With His Wife (Source Instagram)
As joyous as their life is alongside each other, their little children have been just the perfect tone in the family to make their life more mellow. 
Also Read: Filipino Ethnicity Actress Ashley Argota Still Dating Her Actor Boyfriend? Or Have They Moved On?
Arnel has two sons from his previous relationship, named Matthew and Angeloborn. Similarly, he has two children from his marriage with Cherry, Thea Chenelle Pineda and Cherub Pineda. 
His youngest child was born in 2012. 
A father of four and a husband to a loving wife, life has showered Pineda with immense love and happiness and, not to forget, a massively successful career. 
A career that now makes him stand on the list of multi-millionaires. Yes, staggering net worth is just a cherry on top of Pineda's already merry life. 
Arnel Pineda's Net Worth
Born in 1967, Arnel started working when he was just 15 years old; two years later, his mother died due to heart disease. 
Struggling with finances through most of his childhood, Pineda experienced days when he and his family's rent were due for six months and more. 
Pineda opted out of his education to make things easier in his home and began working. 
From collecting glass bottles to newspapers, life turned around, and Pineda, in no time, started working as a lead singer of the Filipino group Ijos. 
More of Band Members: Corey Taylor's Son Makes First Move In His Professional Career
Eventually, Pineda was approached to go to Hongkong and sing for a very renowned restaurant, Grammys and Pineda only went forward in his career. 
He joined the band Journey in 2007 and has remained an integral part of the band ever since. With a career spanning almost four decades, Pineda has never let go of his love for music, and he still remains pretty active in the industry.
The singer stands at a net worth of multimillions. As reported by Celebrity Net Worth, Pineda has amassed a staggering net worth of $20 million throughout the course of his career. 
Despite facing many hurdles in his life, more so financially, Arnel Pineda has repeatedly shown how persistence and hard work always win above all. 
He who once struggled to make ends meet now has a net worth that will last him for a lifetime and more.