Entertainment
Barbie Ferreira Opens up about Being Queer and Her Girlfriend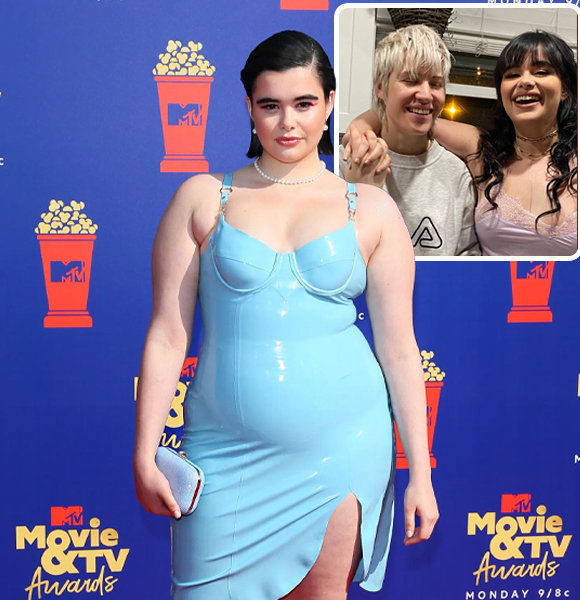 Barbie Ferreira has become the talk of the town with her role as Kat Hernandez in 'Euphoria.'
Her complicated relationship with body image issues, sexuality, and commitment have resonated with many making her one of the favorite characters for viewers of the show.
However, does her real love life with her boyfriend or girlfriend match her character too?
Does Barbie Ferreira Have a Boyfriend or Girlfriend?
'Euphoria' star Barbie Ferreira is creating a revolution in the media with her confidence and has become an inspirational icon for plus-sized beauties all around the globe.
Adding on, she has become an icon for the LGBTQIA+ community as well by coming out as queer recently. There's no place for a Ken in this Barbie's life!
Indeed, Barbie has openly embraced her queerness and has found the perfect partner for her. She is currently dating her girlfriend, musician Elle Puckett.
The two have been together for quite some time now, and fans adore the duo.
Barbie and her girlfriend have been appearing on each other's Instagram feed since 2020, so we guess things got official for them around that time.
Read more on: Shedding Light on Terry Chen's Gay Speculations and Personal Life
In fact, things seem to be going pretty great for the two. Barbie recently spent her birthday on vacation in Fiji with her girlfriend by her side.
The lovely couple shared a wonderful trip together with sunsets, beaches, and wine to top it all off.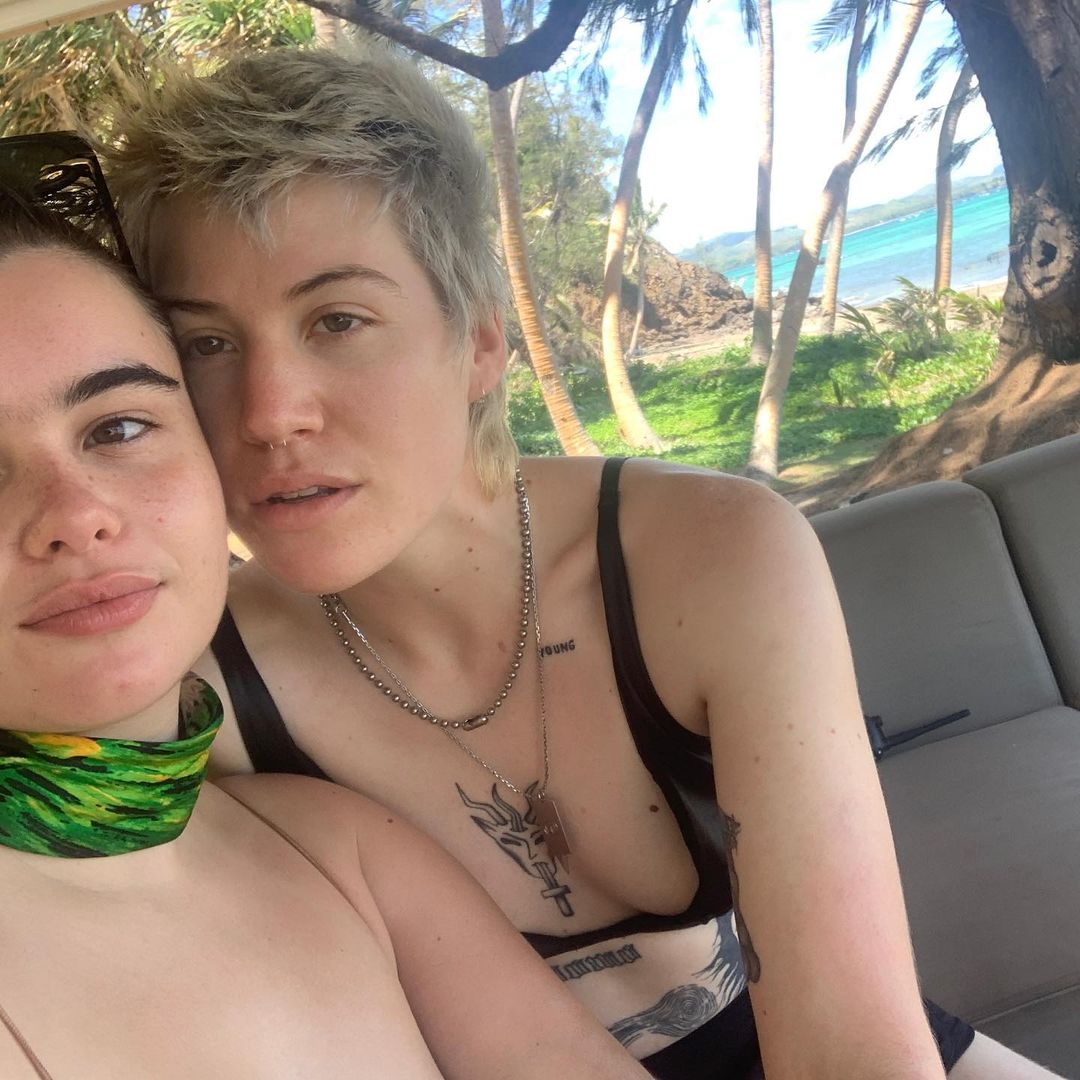 Barbie Ferreira with Her Girlfriend, Elle Puckett (Source: Instagram)
Moreover, it seems like Ferreira has caught the love bug with Elle. They have been open about their relationship and seem happy with each other.
Barbie even calls Elle the love of her life! The Barbie-Elle ship is sailing smoothly and has a long way ahead.
The actress has charmed many, but her heart remains reserved only for her partner. Her stunning looks and curves leave everyone in awe, thanks to those South American genes. 
Barbie Ferreira: Ethnicity, Net Worth, and More 
Barbie was born on December 14, 1996, in New York. She was born and raised in America but comes from a family of Brazilian descent, so she belongs to the Latin ethnicity.
She was brought up in a house full of women. She was raised by a single mom, her grandma, and her aunt.
Singer Sky Ferreira is often mistaken as her sister, but just to be clear, they are not related.
Barbie has shared that being around such strong and powerful women has influenced her to become the bold and unapologetic woman she is now.
The actress stands at the height of 5'8" and has achieved many feats in her career at the young age of 25.
Her powerful performance in 'Euphoria' has got everyone talking, and she has gained widespread recognition from the show.
Also check out: What Went Wrong between Phoebe Tonkin and Paul Wesley?
Apart from the series, she has also starred in 'Unpregnant,' 'Nope,' 'Divorce,' and 'The Afterparty.'
Although her career only started off in 2018, she has already made her mark in the industry and has earned herself a hefty net worth.
The exact number for her net worth has not been disclosed, but it's supposed to be in the million-dollar range.
Plus, with new and exciting upcoming projects, her success is sure to grow much more.