Entertainment
Insight on Benjamin Bratt's Background, Ethnicity & More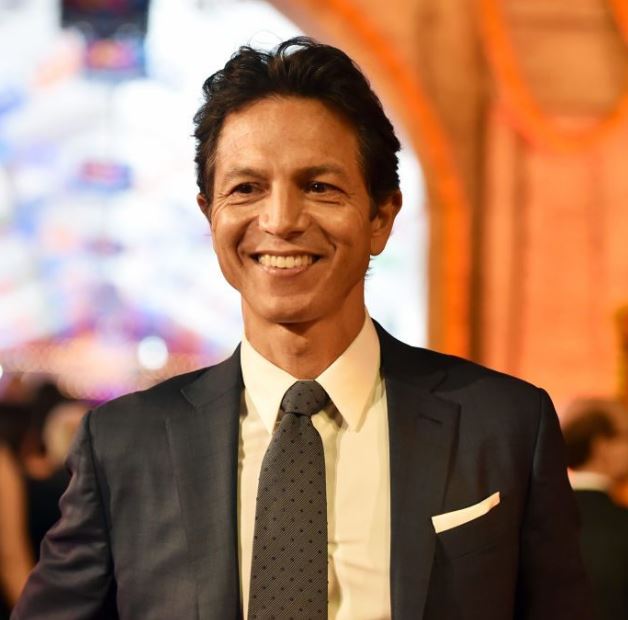 Benjamin Bratt has been captivating viewers with his talent and charm since the 90s. After seeing him appear in an array of characters, fans are left curious about his ethnicity.
The 'Law and Order' star has been a part of many movies and TV shows such as 'Miss Congeniality,' 'Red Planet,' 'Traffic,' and 'Piñero,' and has shown his ability by executing the diverse roles flawlessly. Because of his numerous onscreen ensembles, it has left viewers asking the question-
What Ethnicity Is Benjamin Bratt?
Bratt has revealed that he comes from the Hispanic ethnicity; more specifically, he is from the Quechuan community, which is an indigenous group from South Africa.
As he progresses further into success, Benjamin has been more vocal about embracing his ethnicity. He said that he had to struggle his way out of getting offered only stereotypical Hispanic characters. 
You Might Want to See: A Rundown on Tom Riley's Love Story
But now, he takes pride in his rich cultural ethnicity and actively spreads awareness regarding the vastness of Hispanic culture. A big influence on this has been his mother.
Benjamin Bratt's Parents 
Benjamin's nationality is American, but his mother comes from Peruvian background, whereas his father comes of English-German descent. His parents got divorced when he was four, and since then, his mother Eldy Banda has raised him and his siblings alone.
Apart from being a hard-working single mother, she was also an activist fighting on behalf of Native American Rights. Eldy would bring all of her children to rallies and protests, which left a huge impact on Benjamin and his brother Peter Bratt.
Reminiscing his childhood days, Benjamin told In Style Magazine,
"She was a very freewheeling, free-spirited woman, and that's a gift she gave to all us kids."
Seeing his mom take part in the activism for such an important issue has definitely helped him take pride in his background and ethnicity today. These emotions of one's identity are close to their heart, and they last forever.
So even today, Benjamin is very close with his mother. He is often spotted with her at events and public places. He shared this picture of his mom kayaking on his Instagram with a heartwarming caption.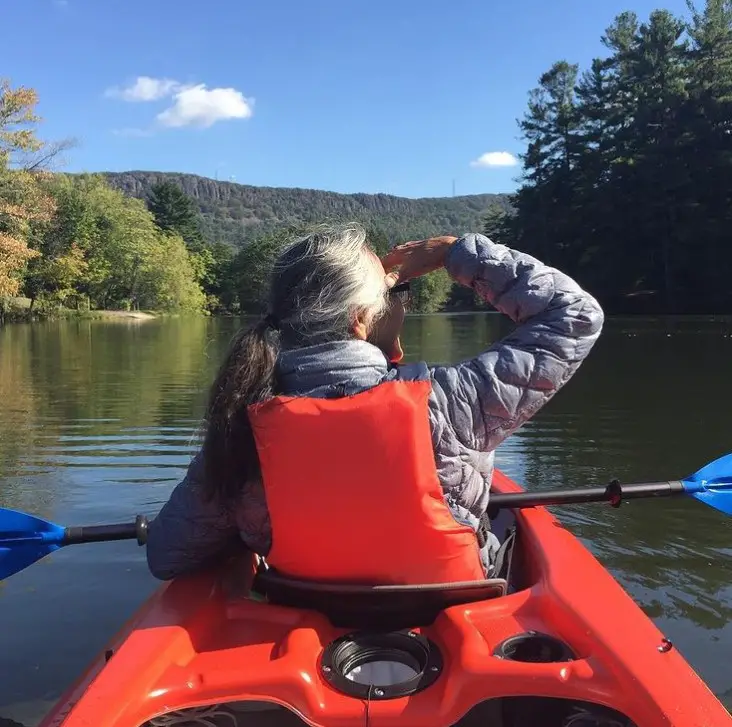 Benjamin Bratt's Mother (Source: Instagram)
He wrote, "My mother had never been kayaking before. Quite a thing to see the little girl in her rejoice in something so elemental--the beauty of nature and a moment of peace together. If you're lucky enough to still have yours, tell your Ma you love her today."
Read more about the Law and Order cast: Insight Into Angie Harmon Married Life Alongside Her Daughters
Due to her positive and crucial influence, Benjamin is now seen as a notable representative of Peruvian and Hispanic cultures in Hollywood. He, along with his brother Peter, who is a filmmaker, has been a part of many influential works of cinema reflecting on Latin history and culture.
Now, Benjamin lives a joyous life alongside his wife, actress Talisa Soto, whom he married in 2002. The two have a daughter and son together
As Benjamin is a parent himself to two wonderful children, he makes it a point to instill the importance and happiness of being in a family to his children.
Alongside that, the 'Coco' voice actor is sure to pass on the pride and acceptance of his culture to his kids, just like his wonderful mama.