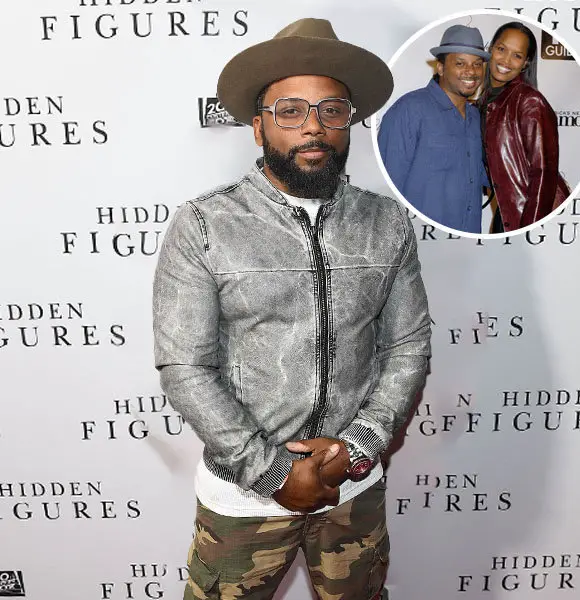 Marriage is incredibly difficult to sustain in the entertainment industry. However, American actor, director, and producer, Carl Anthony Payne II, came close to proving that his marriage would survive forever until his wife decided to file for divorce.
Did his acting career trigger the dissolution of his marriage? Let's find out.
Is Carl Anthony Payne II Still Married to His Wife?
Carl has been married to African-American media personality Melika Payne since 1992.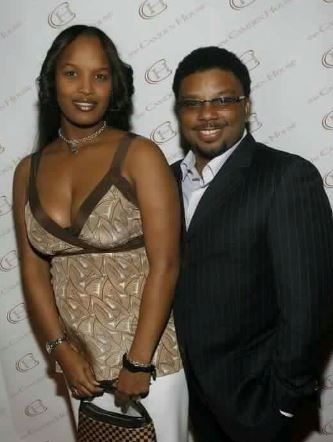 Carl and his wife, Melika Panya. (Photo: Pinterest)
In 2014, Carl's marriage was on the verge of breaking apart when Melika filed for a divorce citing irreconcilable differences. She also requested spousal support and complete custody of the couple's children.
Carl's fans were shocked to learn the news as the couple had been married for two decades. However, according to the sources, they had been residing separately since 2012.
FInd Out: Spike Lee's Resounding Family Life with His Wife & Kids
No particular time has been given for when the pair got back together, but Melika decided to drop the divorce lawsuit and focus on their marriage.
The duo has been inseparable ever since.
In 2019, Carl thanked his wife Melika on social media for being an excellent spouse and mother to their four kids.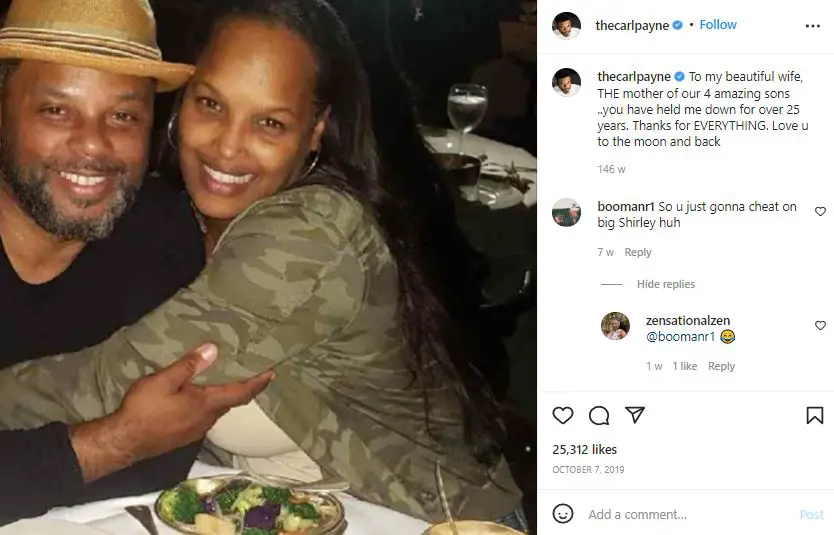 Carl thanks Melika for always being there for him. (Photo: Instagram)
Many sources claim they have only two children, Carl Anthony Payne III and Malek Payne, and one son from Melika's previous relationship with R&B singer Bobby Brown, Landon Brown.
However, Carl did make the confusing statement that the couple had four sons. So it's possible that the pair doesn't want their fourth boy to be exposed in public.
You May Like: Keith David: Voice Behind Many Characters
Regardless, Carl treats Melika's oldest son, Landon, just like his other kids. Landon has pursued a career in music and acting, following in the footsteps of his father and stepfather.
Similarly, Landon's little brother, Malek, has also followed his father's footsteps and co-starred alongside Carl in 'Misguided Behaviour.' 
However, the couple's other sons prefer to keep their lives away from the spotlight. 
Now, Carl and his wife have been married for thirty years and have successfully raised all their kids into great men.
More on Carl Anthony Payne II
Carl, born on May 24th, 1969, became well-known for his role in the popular television series 'Martin.'
His love of performing dates back to his early years, and in 1985 he made his acting debut in 'The Last Dragon.'
He originally earned recognition when he was cast as the Cockroach in 'The Cosby Show.'
The 'Insecure' actor achieved his greatest fame for his performance as Cole Brown in the FOX sitcom 'Martin,' but after the show was canceled in 1997, he struggled to find new roles.
Although it was demotivating, he continued acting and took on numerous guest and recurring roles.
Interesting: John Amos's Dedication for His Work and His Net Worth
With his great acting abilities, he got a lot of roles and became the main cast in many TV shows. 
As of now, he plays a major role in 'Tyler Perry's Young Dylan.' 
Carl has amassed a huge net worth after contributing his talent to the entertainment industry for almost four decades.
He paid $630,500 in October 2003 for a 5-bed, 3-bath, 2,456 sq ft home in Los Angeles, California. 
Per Celebrity Net Worth, the 'Step Up' star has amassed a $1 million fortune.
He currently leads a peaceful life with his wife and children.