Entertainment
Wedding Bells Ringing for Chloé Zhao and Her Long-Time Partner?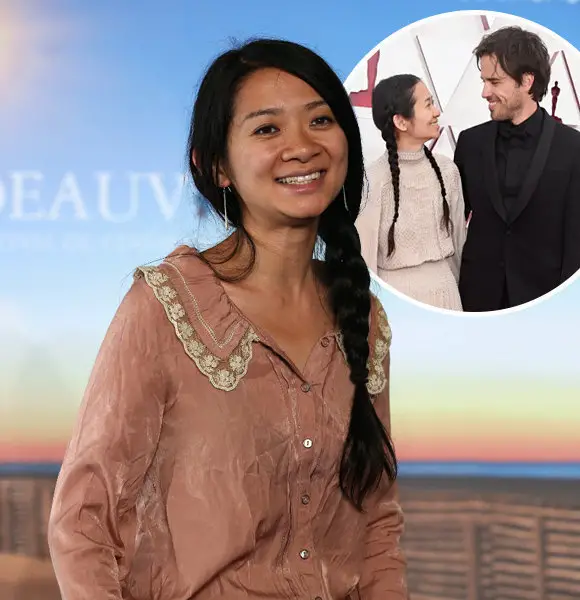 One of the most adored couples of Hollywood, Chloé Zhao, and her long-term partner, has mesmerized the fans for years now.
The Chinese-born filmmaker and her boyfriend, Joshua James Richards, have been open about their love life from the start.
And seeing their bond come this far, many are curious when the two are planning to give themselves husband-wife tags.
Chloé Zhao's Partner Her Soon-To-Be Husband?
Chloé and Joshua have moved a step further in their relationship. They started living together with their pet babies. 
Currently, the adorable couple resides in Ojai, California. Moreover, they have two dogs, Taco and Rooster, and chickens, Red, Cebe, and Lucille.
Since the couple is only moving forward in their relationship, avoiding all the bumps on the way, will they be each other's end game? 
Also, Learn About: Lyle Trachtenberg Divorced Whoopi Goldberg In 1995, Later Married Actress-Turned-Marketing Director
Chloé hasn't publicly stated anything about marriage with her partner yet. They keep things private for now, and they keep moving further with their relationship.
However, the chances are that we might hear wedding bells ringing for the couple soon as their relationship is seemingly smooth sailing. But, well, who has seen the future right? 
They have come a long way from being work partners to living together with a bright future ahead. But, it remains for the lovely pair to declare where they plan to take their relationship.
Although the fandom is quite familiar with Chloé and her boyfriend's professional endeavors, not all might be familiar with their first encounter and how far they have made it as a couple.
Find Out About Celeb Weddings: Model cum Actress Lydia Hearst's Wedding: Married to her TV Host Husband Chris Hardwick
How It Started
The perfect couple met back when Chloé was studying filming and her boyfriend, Joshua, was studying cinematography at New York University. 
As it turns out, Chloé was two years senior to her Joshua. They worked together on a project and immediately fell in love. 
You guys must've heard about 'Songs My Brother Taught Me.' At the time, Chloé was researching that with hard work and dedication, which attracted her partner.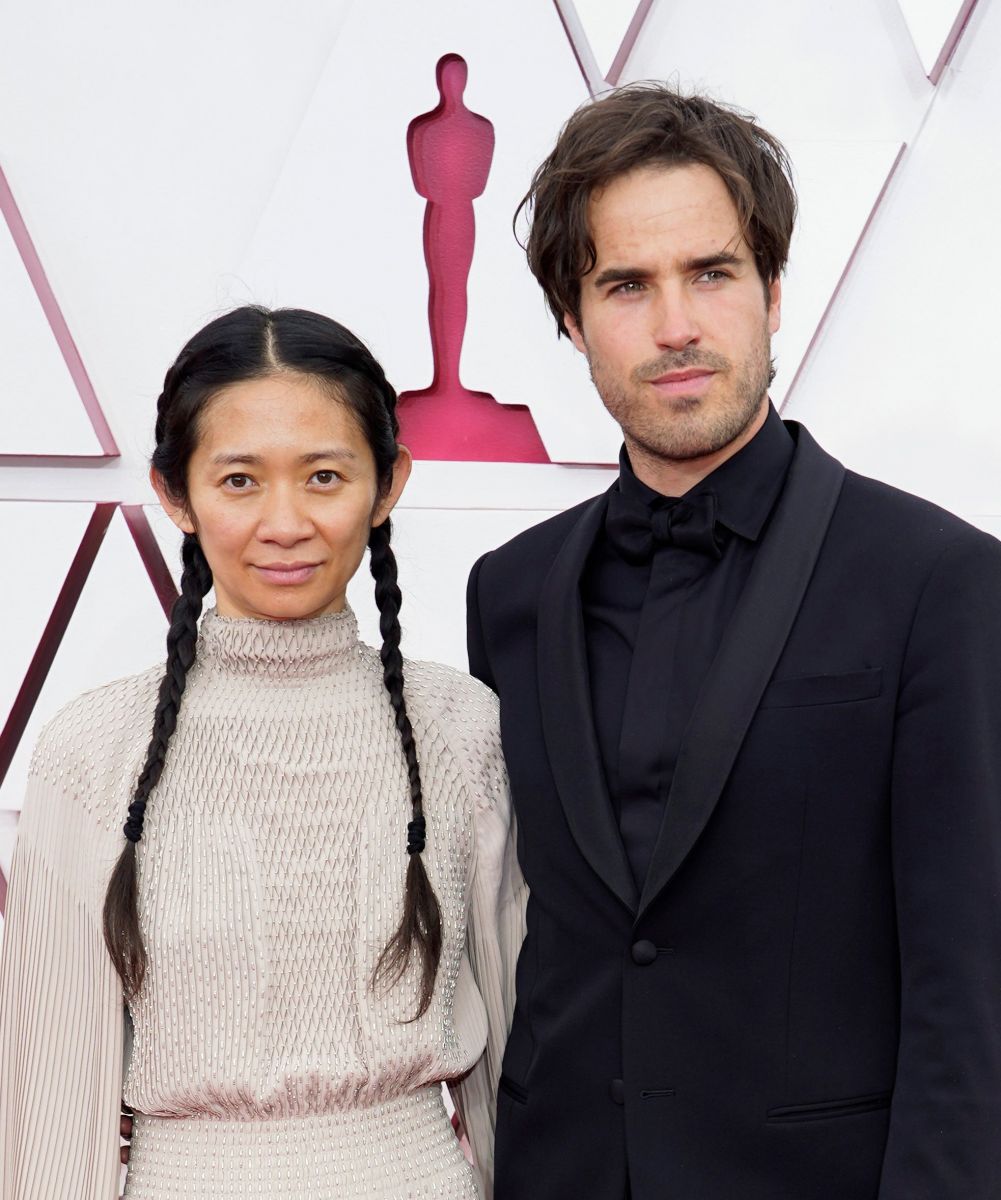 Chloé Zhao At Oscars With Joshua James Richards (Source: People)
Now, the couple has made it to the Oscars with their movie, 'Nomadland.' They made the red carpet appearance together as they walked stunningly in their beautiful dress and suit. 
More On Oscars: Jimmy Kimmel For Oscars 2018; Glances At 2017 Blunder
They made 'Nomadland' together and got nominated for the Oscars in their respective backgrounds. Chloé was nominated for Best Picture, Best Director, Best Adapted Screenplay, and Best Editing.
On the other hand, Oscars nominated her partner for Best Cinematography. The couple is even moving forward in their respective careers together—such a bond they have. 
Besides working together, Chloé and Joshua respect each other's careers and work. They have such an understanding and chemistry that watching them from afar; we can know that they are happy together. 
They continue to live together and embrace each other's presence every day. And not to mention, they have quite a family with all the pets around. 
Although the couple hasn't announced an engagement or marriage plans yet, they might soon get hitched with the way things are going with them.