Celebs
Did Dana Perino Undergo Plastic Surgery? - Change In Her Nose & Eyes?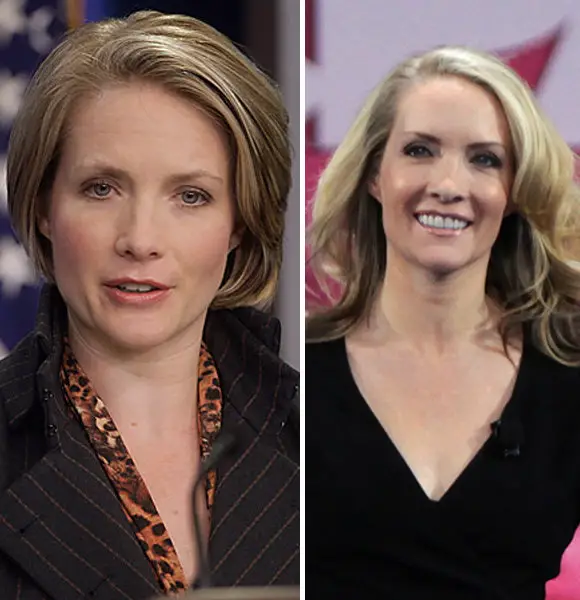 Former White House Press Secretary Dana Perino has been in the mainstream for a long time now, and truly, her contributions to her profession are extraordinary. 
Now a political commentator at Fox News, she has over the years made headlines for undergoing plastic surgery, specifically a nose job. 
Being in front of the camera most of the time, each of her minute details, be it plastic surgery, weight, or any noticeable changes gets instant attention. 
So, Has Dana Perino Done Plastic Surgery?
Perino served under President George W. Bush from September of 2007 to January of 2009. During the course, she garnered immense appreciation as she was the second female White House Press Secretary back then.
And, being in front of the camera for so long, it was obvious that people would notice any changes she did to her appearance. 
And they did!
Over the years, people believe that she has undergone plastic surgery to change her appearance, and the before and after pictures provide a strong testament to the speculations. 
Former co-anchor for The Daily Briefing with Dana Perino seems to have undergone plastic surgery for her nose.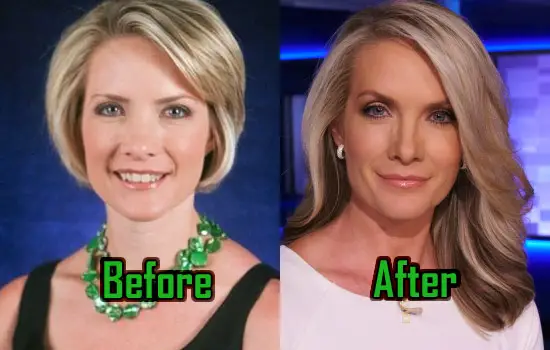 Dana Perino's Picture Comparison (Source CelebritySurgeryIcon)
Many believe that she made adjustments to her nose with the help of Rhinoplasty. People also noticed changes in her area around the eyes, speculating eyelid surgery or eye lift. 
Another account of plastic surgery that people noticed is her brow lift and facelift. 
But, all of these are mere speculations as she has not come forward and addressed anything herself. 
Not that she has to anyways. Growing age makes changes to our appearance, and if someone has enough resources to change it and make themself feel better, then why not?
Each to their own, and regardless, Perino has always looked beautiful in front of the camera and still does. 
Nonetheless, one very important thing in her life that has helped her maintain her glow and charm for all these years is her fitness routine. 
Yep! Dana Perino is one of the personalities that finds a healthy lifestyle very important in her life. 
Also Read: Does Bill Hemmer Still Work In Fox News?
More on Her Fitness
For Perino, staying healthy is very important, and a healthy lifestyle is what she balances in her personal life even though her schedule gets hectic at times. Sharing about balancing her workload, she said, 
" I could not handle the workload or manage the stress of my job without daily exercise."
In the interview with Philadelphia, she also shared how she uses the time of being on her phone and laptop by doing yoga or stretching or a 10-minute meditation because she is wary of the negative effects of being on the electronic gadgets for too long. 
As she described, her day started with waking up at 6, reading news, completing her morning routine, and working out a "much needed two-mile walk" and dinner at 7. 
While there might be some alterations to her daily routine, this shows how invested she is in maintaining a balanced and healthy lifestyle while focusing on her work. 
So, it is quite understandable how this outstanding media personality has managed to keep up with her glow and charm for all these years. 
More On Her Relationship: A Look At Peter McMahon & Dana Perino Enduring Relationship | Bio
Dana Perino now co-anchors America's Newsroom alongside Bill Hemmer, who shifted from his morning America's Newsroom show to the evening slot later on.