Celebs
David Blaine's Life As a Father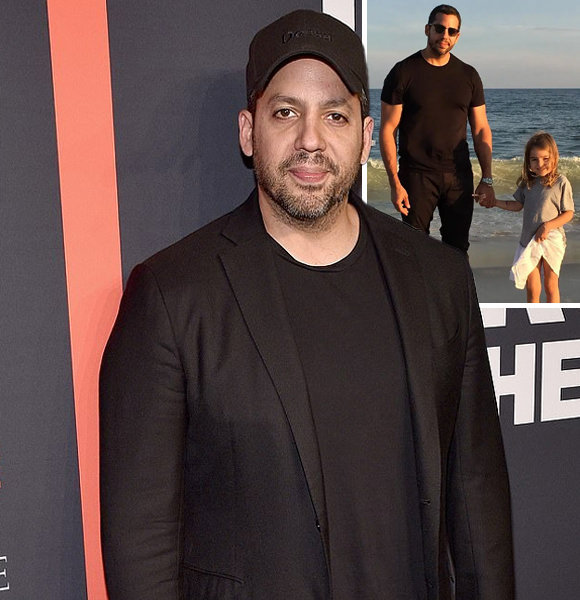 Famous illusionist David Blaine has mesmerized millions worldwide with his death-defying tricks.
Now, his daughter is aspiring to take his place. As many fans saw her performance in 'David Blain: The Magic Way,' she is undoubtedly a charming illusionist, just like her father.
Follow through to learn more about David's little trickster and his love life. 
David Blaine's Daughter
David shares a daughter with his ex-fiancee, Alizee Guinochet. They named her Dessa Blaine, and she is gorgeous, just like her mother. 
Dessa didn't take too long to pick up her father's talent. David said she started doing magic tricks ever since she was four. 
Read About: Eleanor Tomlinson Husband, Dating, Family, Movies
Blaine himself was surprised looking at his little one do the trick so beautifully at such a young age. She continues to surprise not only him but the entire audience. 
David was previously very private about his daughter and wanted to raise her privately without exposing her to the spotlight. However, he changed his mind when he saw what she was capable of. 
So, he introduced his daughter to the world in April 2020 on his show, 'David Blain: The Magic Way,' where she also performed a card trick.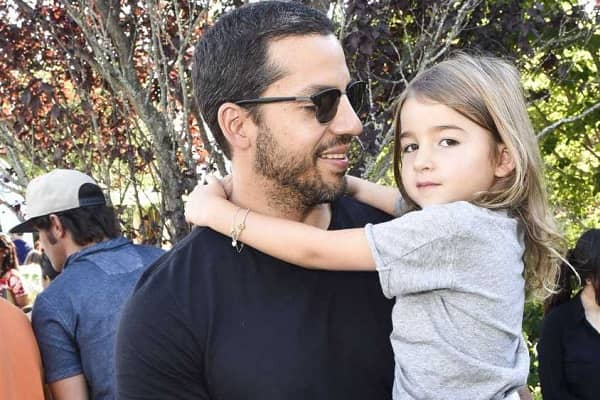 David With His Daughter (Source: Hollywood Zam)
Although now she has grown up, she hasn't lost her love for magic. Dessa continues to surprise her audience with her talent. 
However, David is scared that she will follow his path as an illusionist and perform death-defying tricks. As a father, he says he won't be able to see her do that. 
So, when Dessa was young, he told her, "Don't do crazy things like Papa." Well, any parent would shudder to watch their kids doing dangerous tricks. 
While he appears to be handling his parenthood pretty well as a doting father to his daughter, his love life, on the other hand, is a bit rocky.
David Blaine's Relationship History
Blaine was engaged to his ex-fiancee, Alizee Guinochet, a French model, in 2009. But, as it turns out, they weren't dating for too long when they got engaged. 
The couple felt it was the right thing to do at the time and decided to make it official. After the engagement, Alizee got pregnant with their daughter, Dessa. 
You Might Also Like: Inside Lee Asher's Ten Years Of Wedded Bliss
But, before walking down the aisle as husband and wife, the couple split up. Neither Blaine nor Alizee has revealed the reason behind their split. 
However, there have been speculations that it might be because of David's infidelity. But, the clear and accurate reason remains under the covers. 
There's no point in digging into the past as they both have moved on with their lives. Moreover, David and Alizee are peacefully co-parenting to raise their child, Dessa. 
Moreover, David is not known to have a girlfriend currently, so he probably falls under the list of eligible bachelors.
More on David Blaine
Blaine was born to a mother who is of Russian-Jewish ancestry. On the other hand, his father is of Puerto Rican and Italian descent. So, Blaine has mixed ethnicity.
Having such fame, Blaine has earned millions from his work. His net worth as of 2022 is approximately $40 million. 
Find Out About: Hale Appleman Dating Someone As Gay Man? Here's His Relationship Status
Moreover, he's got a very charming look standing at 6ft in height. And, it wouldn't be wrong to say Blaine's got the ladies falling for him just with the way he looks. 
Now, David continues raising his daughter and teaching her tricks that don't risk her life. Being a careful father, he is happy to see his kid grow into such a talented person.