After David Choe's net worth made him a part of the millionaires' list people became curious about his love life & started questioning who his girlfriend is.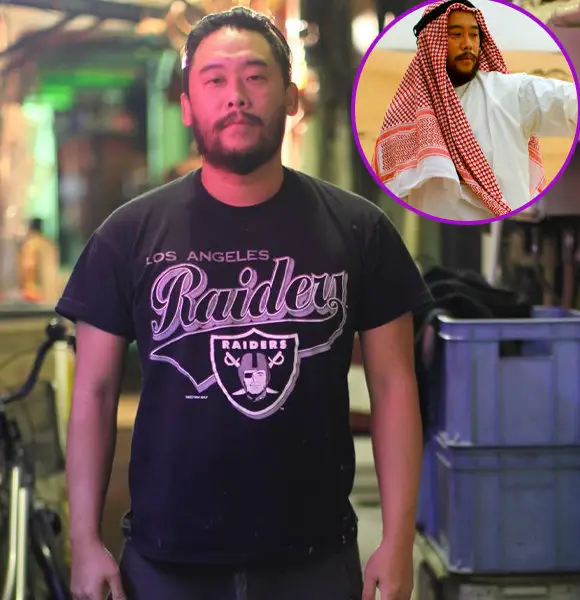 American artist David Choe's entry into the millionaire's list is rather interesting. While to many artists, being a millionaire with their art is a far-fetched dream, for the graffiti artist David Choe the dream came a bit too early, and now his staggering net worth has been a major talk of the town.
David Choe's Impressive Net Worth
David's story of establishing a multi-million dollars wealth remains incomplete without bringing the social media app Facebook into the picture. 
In the year 2005, the graffiti artist made a deal with Facebook in exchange for his service. Little did he know the deal would change his life forever. 
That year then-president of Facebook Sean Parker reached out to David, hiring him to paint up Facebook's Silicon valley with murals. 
At the time, David had the slightest interest in social media and even referred to Facebook as 'rediculous.' However, coming down to the bargain, the artist asked for 60 thousand dollars for painting the entire building. 
On the other hand, Sean laid out an offer. He offered David to pick between cash and Facebook's stock as payment for his service. 
Upon Sean's advice to take the company's stock as the payment, David agreed and settled for it. However, it was indeed a gamble for David as the digital world was just emerging, and the future of social media platforms was unpredictable. 
But, things turned around for him when Facebook went public in 2012, with each stock valued at 38 dollars. Overnight, the artist's stock value went skyrocketing with a total value of 200 million dollars. 
As the stock value of Facebook remains 329.98 US dollars while this article is being written, you can probably imagine the exponential increase in David's net worth by now. 
As the Celebrity Net Worth reports, David Chow's net worth has peaked at 300 million dollars as of 2021. Apart from making big bucks from Facebook stocks, the artist's highly valued paintings are one of his primary income sources, bulking up his net worth. 
His widespread artworks also include the album cover design for Linkin Park and Jay-Z. Currently, the artist resides at his lavish house, which is probably worth over a million dollars. 
Apart from his eye-catching net worth, people are often curious about his love life which he usually keeps away from the limelight.  
Net worth of - All About Stephen Silas's Wife, Children, & Impressive Salary
Who Is His Girlfriend?
The artist has maintained privacy when it comes to his romances, but it is known that he had a girlfriend named Mylan during 2008. 
Though it remains a mystery if he has a wife, he has suffered from sex addiction for several years. 
The matter of his sex addiction is covered in a documentary show, The Choe Show, where he talks about his life journey and addiction. In an interview with The New York Times, where he debunks the highs and lows of his journey through life, he stated,
I'm a recovering liar. Instead of being hard on myself and judging myself, I just correct myself.
Regardless of his messy personal life, his work of art never fails to put people in awe. Especially coming from Korean ethnicity, the artist has broken several stereotypes and set new norms. 
A Short Bio 
Born on April 21, 1976, David's birthplace is Los Angeles, California, and he belongs to the Korean ethnicity. His parents immigrated from Korea to the USA a long time ago and settled in Koreatown, California, where David spent his childhood. 
Influenced by art from a young age, he has been painting since he was in his teens. Later he went to the California College of Arts to receive his education in art. 
It wasn't until the 1990s that he began his career as an artist. As a successful artist of the present time, David indulges in charity works dedicating several of his works to charity. 
He has also collaborated with charity foundations such as Yle Haiti and Wyclef Jean to show his support for local causes.