Entertainment
David Oyelowo Reveals His Secret to an Amazing Married Life!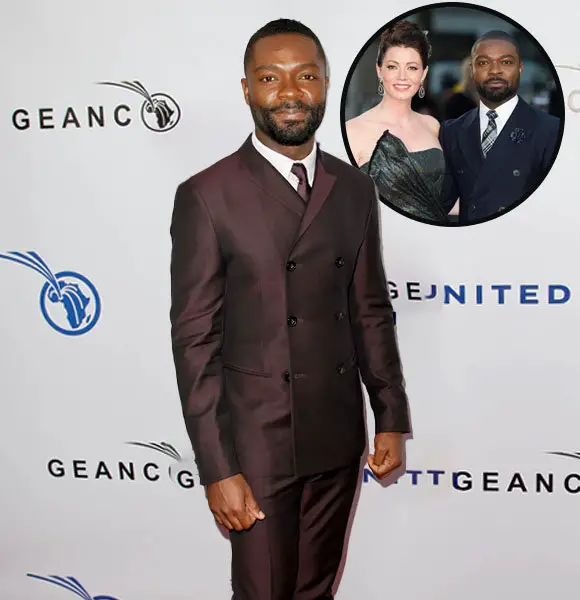 Hitting box office collection, British actor David Oyelowo's married life with his wife has garnered him much-anticipated fame.
With a rising career, the star actor's personal life is a beautiful tale.
Let's get into it.
Who Is David Oyelowo's Wife?
Married to his beautiful producer wife, Jessica Oyelowo, the actress was born in 1978.
With five producer credits and thirty acting credits to her name, 'FAREWELL,' 'Ten Percent,' and 'The Water Man' are some of her recent works.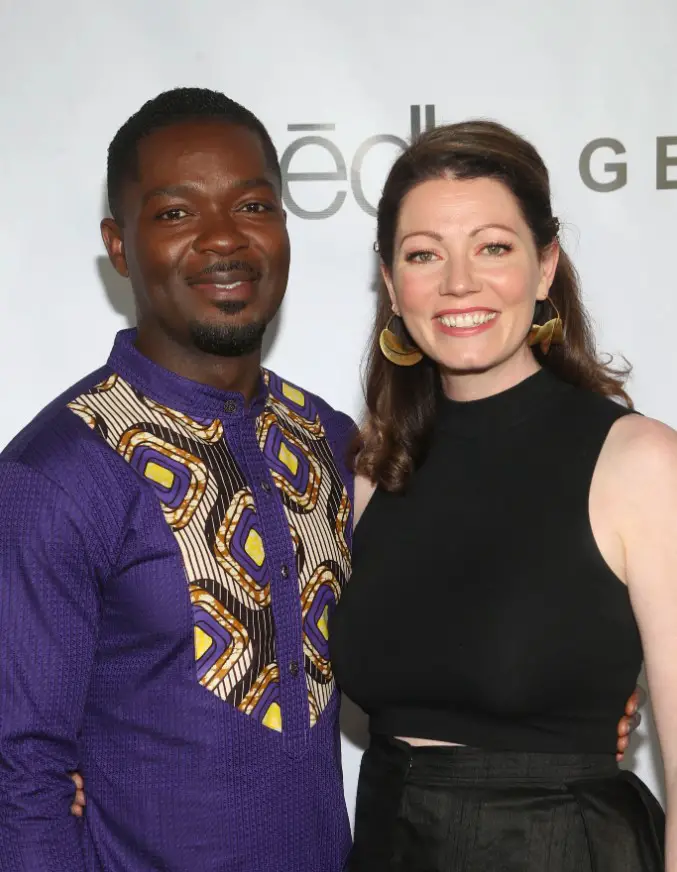 David Oyelowo with his wife. (Source: closerweekly)
Did the star duo meet through their work? Was it magical?
Well, to answer your question, meeting way before the limelight, the couple actually met at a drama school.
From college to working together, the partners then got engaged when David was just 20 years old.
Taking a step further, David Oyelowo and partner Jessica Oyelowo got married in 1998.
With more than two decades of marriage and such tight schedules, how did the star couple make time for each other?
Two Weeks Rule
Vowing to each other, the duo made a two-weeks rule where they would never go without seeing one other for more than two weeks.
With such an aspiring rule in their relationship, the star couple wanted to dodge any possibility that it would cost them their relationship.
Making good on their promise David and his partner have inspired other couples to do the same, stating his feelings he said, 
"We've seen other people emulate that, which is the greatest compliment they can pay us."
But did the husband and wife ever break the rule? Were there any slip-ups?
Well, one time.
Hear us out; David revealed on November 7th, 2019, how he and his wife once went over by 11 hours.
Blaming the director Tim Burton he stated,
"She was doing a film for him, and they changed the schedule," 
"But that happened, we went over by 11 hours and we cried over it but we've never had that happen again."
Adding happiness to their beautiful relationship, the star couple gave birth to four children.
The family of six with three sons, Asher Oyelowo, Caleb Oyelowo, and Penuel Oyelowo, a daughter Zoe Oyelowo, and their parents, the star couple, want to instill important lessons in their kids.
With kindness being the first lesson, the star actor stated,
"I think that's something Ava does beautifully in how she supports female directors and other performers. In this town, Hollywood, LA, which is very much about the self."
"To be selfless is something my wife and I are constantly trying to instill in our children."
Loving a dinner and movie together, 
Adding to their beautiful relationship, when the actor made his directorial debut, 'The Water Man,' he trusted the love of his life for advice.
Stating how Jessica is the person who knows David better than anyone in this world, he trusted his partner with details and more.
Also Read: Spike Lee's Resounding Family Life with His Wife & Kids
Adding on to his career side of life, with the actor being featured in highly grossed movies, we can be sure he has earned nicely through his work.
If we talk about values, David has accumulated a net worth of $6 Million, according to Celebrity Net Worth.
Stay with us for more updates!