Sports
What Do We Know about Ezekiel Elliott's Parents?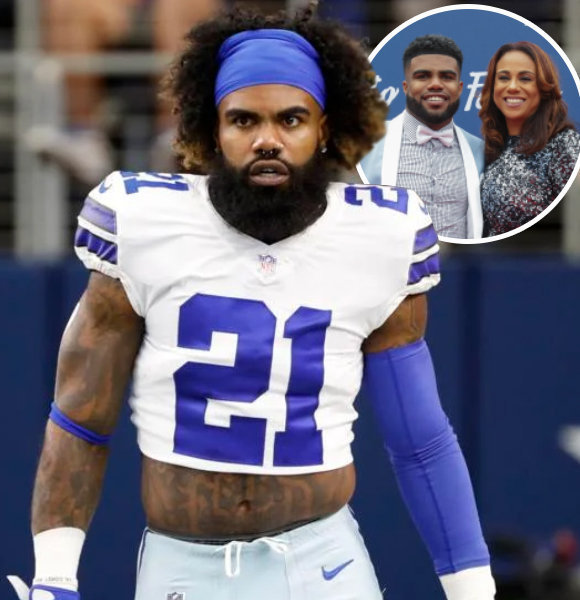 In 2016, American football running back Ezekiel Elliott made his grand debut when Dallas Cowboys selected him as a fourth pick in the first-round NFL draft. Ever since, Ezekiel has snatched titles after titles for his astounding gameplay. 
But what many might be unknown of is he comes from a family where his parents carry athletic background. Growing up in a household with former athlete parents might have played a pivotal role in shaping him into the endearing and committed athlete he is today.
Who are Ezekiel Elliott's Parents?
Ezekiel is a third-generation athlete in his family born to his mom Dawn Elliott and dad, Stacy Elliott. Interestingly, both his parents are outstanding former athletes. 
His mom was a track star at the University of Missouri, while she was already a state champion in three sports as a high schooler. Although she did not continue with her athletic journey longer, her impressive records at high school and college are mind-blowing. 
Guess where she got her athletic genes from! Her father
Ezekiel's grandfather, Leon Huff, was a sought-after high school basketball player when he attained Alton High during the 1960s. 
Another member in the Elliott family adding to the athletic members' list is Ezekiel's father, a standout football player at the University of Missouri. 
As Ezekiel's parents went to the same university, there might be a chance that they could have been together since their college days.  
Though the NFL player's mom is not known to have involvement in sports as of now, his father, on the other hand, served as an athlete recruiter at Ohio State.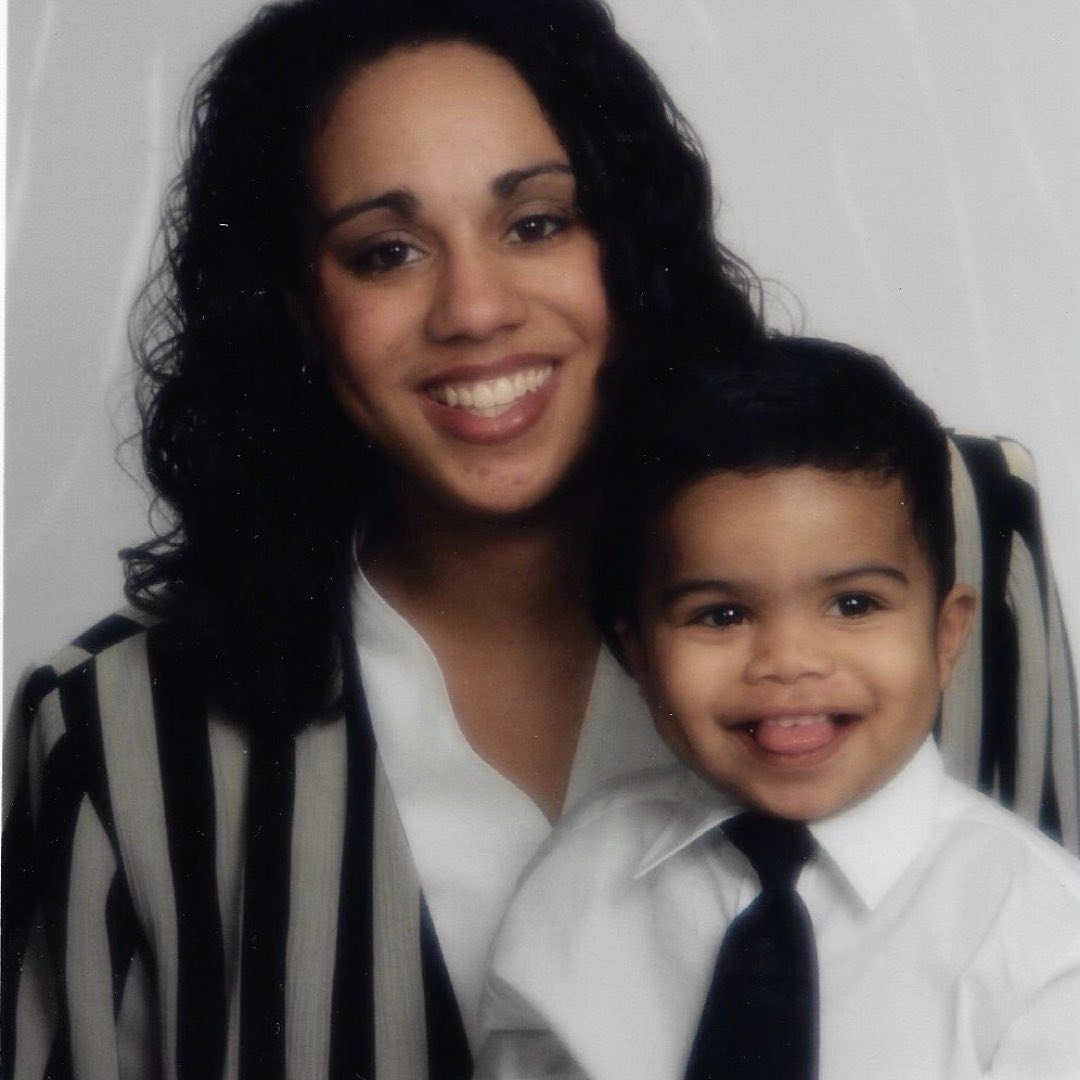 Ezekiel Elliott pictured with his mom when he was a child (Source: Instagram) 
Get to know - James Conner's Emotional Surprise to His Parents
Seeing their son as one of the well-respected athletes in the country must have made them proud, but the humble is also grateful for everything his family have done for him to be where he is at today. 
Ezekiel often pays tribute to his parents through his social handle. On that note, the NFL athlete took to his Instagram on July 22, 2020, to show gratitude to his mother. 
Sharing an old picture of his mother holding him while he was a toddler, the athlete paid tribute to his mom through his heartfelt caption where he wrote, 'Today I wanna thank you for your unconditional love and all the work you put into making me into the man I am today.'
Indeed Ezekiel is a lucky guy to have a family supporting him through all walks of his life. It woud be fair to say the commitment and drive we see from Ezekiel on the arena descended from his former athlete parents.  
More on - WEDDING ALERT! Mitchell Trubisky's Girlfriend Turned Wife
Ezekiel Elliott's Career Today
With several prestigious titles under his belt, the Dallas Cowboys has been outstanding in the arena. But recently, as the news of his injury broke out, the NFL was taken by storm. 
The news came from the head coach of the Dallas Cowboys, Mike McCarthy, when he revealed about the injury of Ezekiel in a press meet.
As a report suggested, Ezekiel played with his torn PCL for a while. But as of now, the athlete is expected to come back to the game after his complete recovery. 
Upon learning that he was in the arena with his torn PCL, the fans were infuriated towards the team for not letting him rest and recover. Regardless, he is set to be back for the next scene after his recovery.