Entertainment
"We literally helped him craft that plan," Jack Harlow's Mother Take on His Success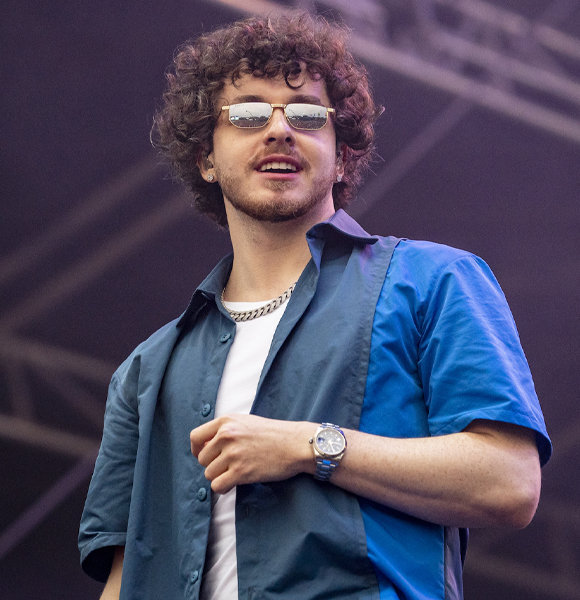 As successful as he is, Jack Harlow never forgets to mention his parent's role behind his success. He usually expresses how his parent's profession shaped his career now and how they have helped him be the best version of himself. 
Jack Harlow Credits His Parents 
In an interview with Billboard back in 2018, the "Whats Poppin" singer talked about his successful career and addressed how his parents gave him the best of both worlds, meaning hip hop and country. 
He revealed how growing up; he had an idea for country music as his dad put him "on to the classic stuff," which made him fancy melodies. Simultaneously his mother was the one that put Jack on the path of hip/hop. Talking about how hip-hop gave him confidence primarily due to his mother, he said, 
"Hip-hop energized me and gave me confidence when I listened to it and it's what my mom liked, so it was dope getting both worlds."
He mentioned his parents in the Louisville Magazine again back in 2017 when he talked about how when he was 11, his mother suggested he practice rap every day for the next six years, which he did.
Having supportive parents was a perfect blessing for Harlow, and more so, when they are proud of your achievements, it's a cherry on top. 
Another Rapper: Australian Rapper Allday Announced National Tour: Tickets Pre-Sale Starts From Monday
His mother, Maggie Harlow, is the CEO of Signarama Downtown, a company that makes banners. In an interview with Signs Of The Times, she revealed how she, alongside Jack's father, helped him to be the "best rapper in the world..." 
She quoted, 
"or  for how many hours a day he would have to [practice] in order to be the best rapper in the world."
Indeed, Jack's family has helped him give him the extra push in his career, and when massive credit goes to his skills and art, a portion of it should definitely be handed out to his parents. 
Further, Jack is a mixture of Irish and French; "I'm a traditional Anglo-Saxon," he said in a segment of GQ where he went undercover in social media to answer some fans' queries. 
Harlow's GQ Segment
More on Jack Harlow's Family Life
Born on March 13, 1998, as Jackman Thomas Harlow, he was born in Louisville, Kentucky. His mother is a businesswoman, and his father, Brian Harlow, was raised on a horse farm. 
The Harlow family moved from Shelbyville to Louisville when Jack was a child, and they have been based there ever since. 
Jack attended Highland Middle School and began rapping at the age of 12. Harlow had very little motivation to study as he shared that his mother used to get calls from his school complaining that he used to sleep in class. 
Family Life Of Another Personality: Television Series Star Jeremy Wade: Why Hasn't He Been Married Yet? Also, Find Out His Views on Wife and Family
Fortunately, he channeled his energy to music, and as of now, he is one of the rising and celebrated rappers at present.