Entertainment
All You Need to Know about Jason Bateman's Parents & Siblings
The super charming actor Jason Bateman has been in the industry for quite a while now.
Garnering significant attention and fame from shows like 'Ozark' and 'Arrested Development,' he is a big name in the industry. 
Bateman has also piqued people's curiosity about his personal life with his fame in the show biz. 
While details of his wife are prevalent in the media, details of his parents are still somewhat below the surface. 
So, here we are, bringing all the details on his parents and his life growing up. 
Who are Jason Bateman's Parents?
Alongside professional success, he cherishes a happy family along with his wife. He has been married to Amanda Anka since 2001, and the two share two daughters. 
Quite similar, Jason also grew up with his sister, Justine Bateman. 
Besides, he also has three half-brothers, but not much is known about any of his brothers.
Bateman was born to his father, Kent Bateman, and mother, Victoria Elizabeth Bateman. 
We literally meant it when we said he has been in the industry for a while now.
Jason has seen many seasons in his career. Now a reputed actor, he was a child actor once, a teen heartthrob, and later a charming & dashing young generation actor.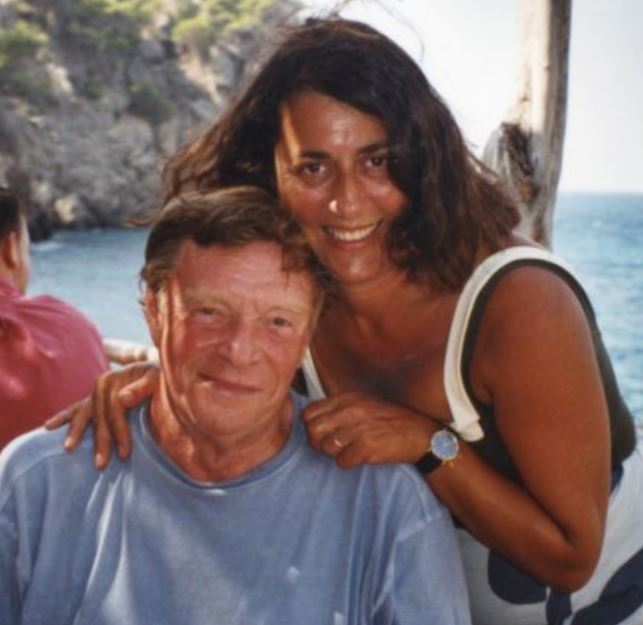 Jason Bateman's Parents (Source Celebs Info)
And the most impressive of it all, he is still as well-received as he was during the peak of his career. 
Jason's interest in acting, which led him to enter the business at just 12, might have come from his parents. 
Primarily his father served as a director and producer, and the little Jason would accompany him to the sets and would stare at his father's work with fascination.
His father worked in the entertainment industry while his mother was busy flying the world, working as a flight attendant. She was from Shrewsbury, England. 
His father is the director of the series named 'Valerie' and has credits to his name in projects up until 1998. 
There hasn't been much from him after the late 90s. But on the other hand, his son's career was booming at that point. 
It was a back-to-back hit for Jason during the 2000s, and his career skyrocketed.
He has also ventured out in directorial and has directed his popular Netflix show 'Ozark.'
More Personalities From The Show: Lisa Emery Husband, Family, Height, Net Worth
Jason has made several public appearances with his parents during events and has also at times been papped with his family during their little walks and trips. 
From winning prestigious accolades such as Golden Globe and Satellite Award (for 'Arrested Development'), he has proved himself to be one massive ball of talent in the industry. 
More on His Siblings 
First things first, no, he is not a brother of Gabriel Bateman as many suspect him to be. 
They have the same surnames, but they are not related. As mentioned earlier, there haven't been many revelations about the actor's three half-brothers, but his sister is quite a known name in the industry. 
Also Read: Talitha Bateman Dating, Family, Net Worth
She has appeared in projects such as 'Family Ties' and 'Desperate Housewives.' 
Like Jason, his sister also started acting at quite a young age, and it has been reported that the two siblings started working at a young age in order to help their parents financially. 
Now, everything seems to have turned out just fine for the family as both Jason Bateman and his sister have achieved much in their respective careers and have experienced impressive success throughout their respective careers.