Celebs
Jessica Tarlov's Weight Loss Journey! Is She Pregnant?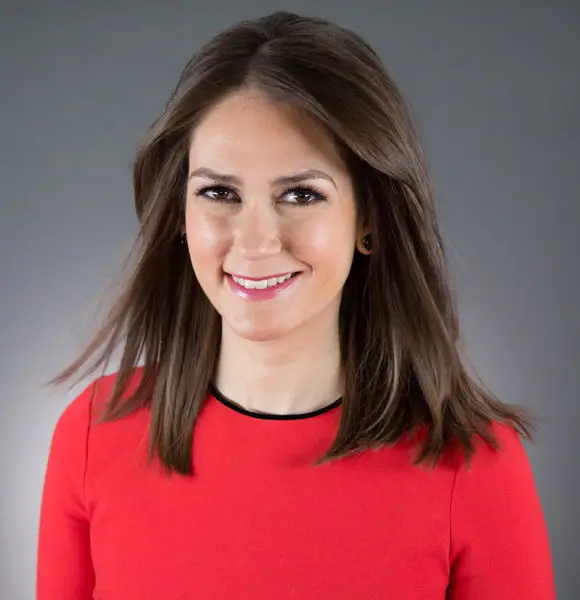 Jessica Tarlov is one of those Fox News Correspondents who have had left an impact on many with her ambitious yet dedicated nature. In addition, she is a graceful lady with impeccable abilities.
Besides being dexterous, she has also inspired many. Her quest to stay fit and eat healthily has impacted numerous. Therefore, people express their curiosity about the healthy weight loss she has gone through. 
Jessica Tarlov- Weight Loss
Tarlov is a woman of grace, conviction, and commitment. The texture of her voice blends in perfectly during the deliverance of her news.
As a result, Tarlov has one of the most progressive voices in the media line that compels millions of the listeners of Fox News.
Moreover, having an elegant personality and a properly maintained body attracts a lot of her viewers and have constantly been seeking answers to having a physique like hers.
Tarlov hasn't been through a tremendous weight loss, but she just has had a fit and desirable body type that appeals to many. 
People built an assumption of her undergoing some weight loss after 2017 as she seemed slightly lighter weight than most of the time. That's when the question arose regarding her weight loss journey. 
Tarlov includes a healthy diet, excluding junk, a fresh and green diet, and a regular workout that keeps her body shape maintained and stable. 
She has a perfectly shaped body; she never misses a chance to prep her physique with a good amount of workouts and prepares herself with mild exercise before joining her hectic work schedule. 
The best thing about her is that she stays committed and avoids procrastinating, essential to a healthy body. After following this routine, Tarlov went through a healthy weight loss and well-rounded fitness.
However, she gained even more attention when her co-host, Dana Perino, spilled the beans on Tarlov's pregnancy news. 
Keep reading about another Fox News Correspondents: Kat Timpf's Heart Rendering Story of Abuse.
Is Jessica Tarlov Pregnant?
A question regarding Tarlov's pregnancy hit the internet a little too hard. So, the entire tea started on one of the shows at the Fox that Dana Perino, co-host, and Tarlov hosted.
During the discussion regarding new things coming up in everybody's life, Jesse Watters remarked on his new baby, who was about to step into the world. 
At that comment, Perino, unaware of how Tarlov hadn't made her pregnancy news public, looked at her and remarked that Tarlov, too, had something new coming. 
Soon after, the discussion forum filled in with awkward laughs as Tarlov said, 
Yeah, and now the audience knows.
Perino replied awkwardly yet completely shocked at her unawareness of the audience not knowing this. She assumed Tarlov to have made this mega good news public. 
After Perino spilled the beans accidentally, she posted a lovely picture of hers and Tarlov's on her social media platform and captioned,
I love this woman! ⁦[Jessica Tarlov]⁩ Let me be the one to spill the beans accidentally. But they are such good beans!!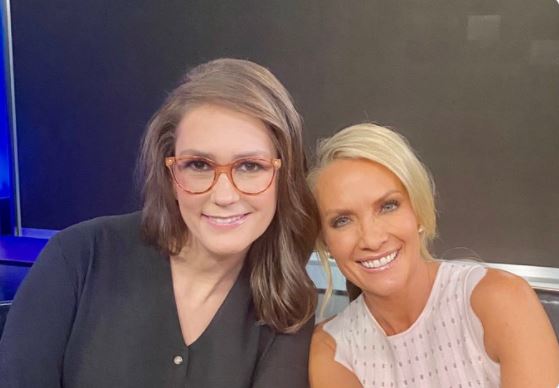 Jessica Tarlov alongside her co-host Dana Perino (Image Source: Twitter)
The post looks too adorable. However, the news came out around September 2021; by now, she has a lovely baby girl showing Jessica's life with immense love and joy. Tarlov leads a life with success and palettes of happiness alongside her complete family.