Music
Konshens Soon to Welcome a New Family Member?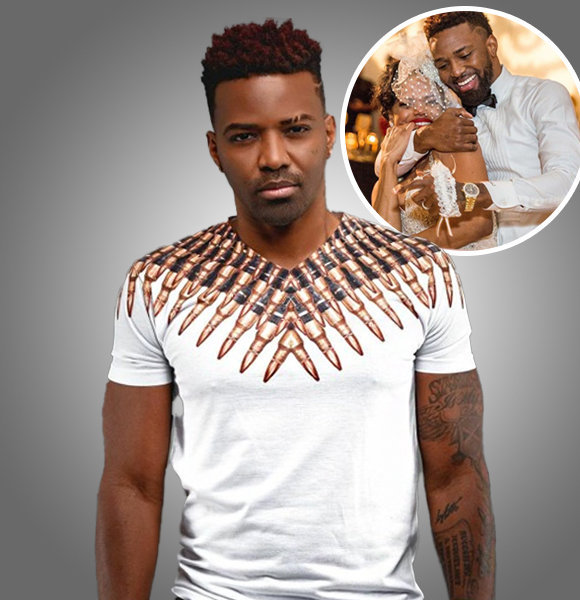 Konshens, a dancehall music artist from Jamaica, is well-known worldwide. Not only that, but he also enjoys a huge fanbase internationally.
However, with fame comes curiosity regarding the celeb's personal life as well. As a result, his fans are curious if he is still with his wife or dating someone else. 
Keep reading to find out.
Are Konshens and His Wife Together?
Konshens, who celebrates his birthday on January 11, married Latoya Wright in 2017. However, they split in 2019, making everyone confused about the reasons. 
Even though the rapper didn't share the details, Latoya confessed to being single.
Recommended: LaToya Tonodeo's Everlasting Love with Husband-To-Be
Following all the drama, the artist shared a video of himself and Latoya expressing his love for her and making it clear that they were no longer together.
The couple was together for more than six years before getting married on November 7, 2017. Their wedding occurred at the Fort Lauderdale Marriott Harbor Beach Resort & Spa.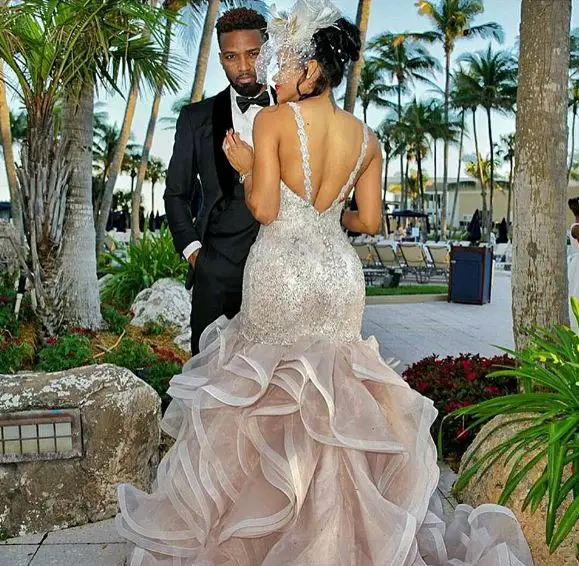 Konshens and Latoya on their wedding day. (Photo: Facebook)
The rapper didn't give many details about his split, but they later got reunited in 2022. Their reunion might be because of their kids.
The Jamaican artist and his long-time girlfriend turned wife share two children, son Liam Spence, born in 2015, and daughter Sajhi Spence whose date of birth is not revealed.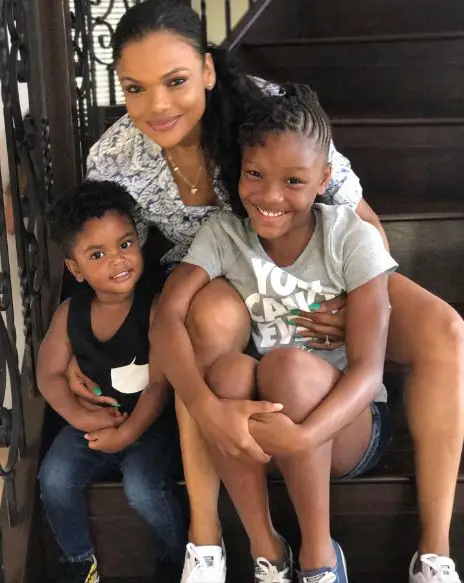 The wife with their son and daughter. (Photo: Facebook)
Talking about being a parent, he has a unique way of parenting his children, causing him more trouble. 
He once shared a video of spending time with his son and listening to explicit dancehall songs on his social media. However, the singer of Jamaican nationality instantly faced a barrage of criticism regarding his parenting skills.
After enduring it for a bit, the Jiggle artist used his social media to reply to his fans' questions. First, using sarcasm, the singer told his followers that he doesn't want his children to be unknown to the adult world and is just making them ready for it.
Then, he shut all the negative comments and continued to do what he liked as a parent duty. It seems like he is preparing his son and daughter for the real world. 
Explore: Punkie Johnson Yells "Ma, I am Pregnant" Is She Pregnant?
Adding to that, the Turn Me On singer, age 37, is expecting a new member of the family. 
According to the report of Miami Police in April 2022, Latoya was registered to be missing. They also revealed that she was four months pregnant.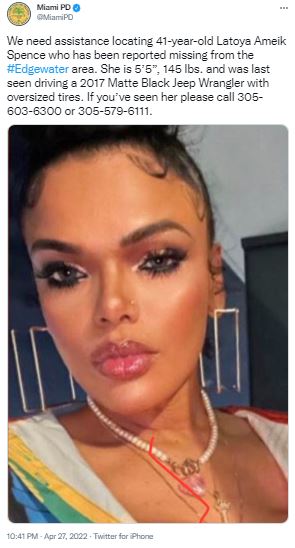 Miami Police report Latoya Wright has gone missing. (Photo: Twitter)
This was sure a tense environment for the singer because his wife was pregnant.
According to him, his wife had been gone for more than two days, and even after contacting all the hospitals nearby, he was helpless and chose to inform the police. 
You May Like: Eleanor Matsuura Expecting New Addition to Family with Husband and Daughter
After hours of the missing report, he made an update that Latoya was involved in an accident but was doing all fine.
Since then, there haven't been many updates about his family. It is unknown if Liam and Sajhi will have a brother or a sister. 
Regardless, it appears that they will soon be announcing the arrival of their newborn baby. So stay tuned to get updates in the future.