Sports
Lexi Thompson REVEALS Her Partner?
With soaring popularity as one of the astounding golfers, Lexi Thompson has her admirers even more intrigued about her secretive love life. So does she have someone special?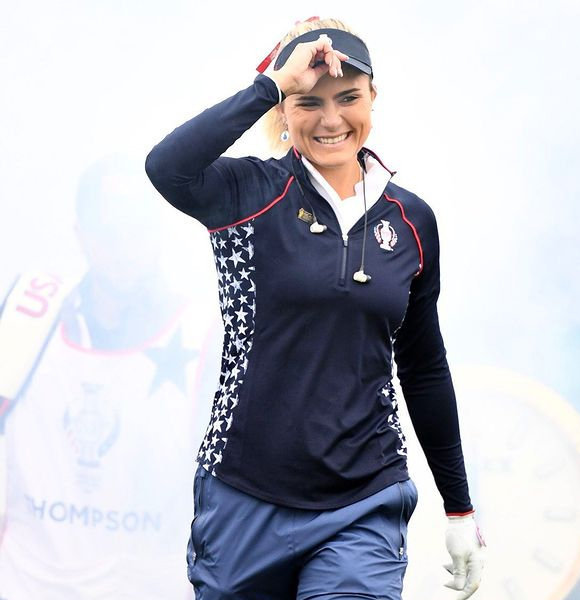 Golfer Lexi Thompson has proved her dominance as one of the most acclaimed golfers multiple times. Snatching multiple record-breaking titles since her young age, from being the youngest ever to qualify for the U.S. Women's Open to winning an LPGA tournament at only 16, Lexi is indeed a golf sensation.
But unlike the transparency of her astounding career, the LPGA Vare Trophy winner's notoriously low-key love life keeps her admirers wondering who her husband or boyfriend could be.
However, despite her trying to keep low about her partner, she seemed to have spilled tea on her love life in one of the interviews back in 2019.
Is Lexi Thompson Married?
Apparently, the golfer does not have a husband as far as her online presence suggests. But her interview with ASAP Sports, when she was busy preparing for the Diamond Resorts Tournament of Champions that year, hints she could be off the singles list.
When asked about who among her close ones were attending the tournament to cheer her, she responded by saying her boyfriend, including a few other friends and family members were coming up to watch her game.
Well, as the interview dates back to a couple of years ago, we can only assume that she is still with her boyfriend.
Want further details on her boyfriend?
Well, for now, we have to find solace in this little piece of information about her love life that suggests she had a partner back in 2019.
As the golfer does not seem to fancy revealing about her boyfriend.
Regardless, her social media, which showcases mostly her professional side, also sheds no light on who her boyfriend might be. 
But as much tight-lipped Lexi is about her partner, she, however, does not hesitate to flaunt her family members on her socials.
Get to know - Allen Iverson's Emotional Tribute to His Former Wife a.k.a. 'Real Love'
More on Lexi Thompson's Family
It's undeniable that family plays a vital role in shaping one's life, and so proves to be true in Lexi's case, whose parents have been a major support system in helping her attain the level of success she is known for today.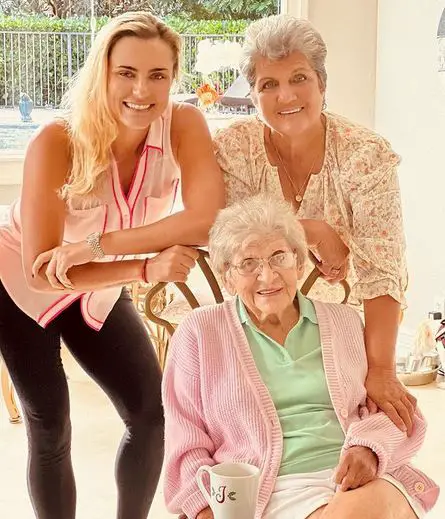 Lexi Thompson with her mother and grandmother (Source: Instagram)
Born on February 10, 1995, in Florida, the golfer's parents quickly recognized Lexi's inclination and talent for the sport. Without wasting any time, her parents decided to home-school her so that she would have enough time to sharpen her golf skills.
But, she is not the only one in the family with talent in golf. Her brothers Nicholas Thompson and Curtis Thompson are also professional golfers.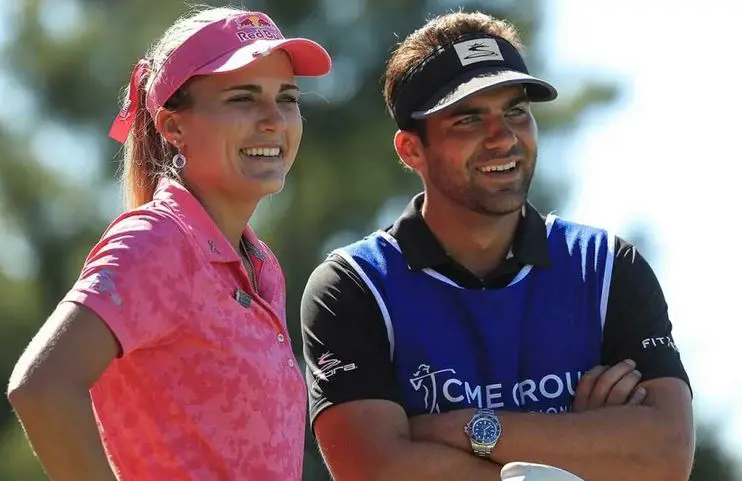 Lexi Thompson interacting with her brother, Curtis, in an LPGA game (Source: Golf)
Nicholas Thompson is a professional playing on the PGA Tour and the Korn Ferry Tour, while Curtis plays on the Korn Ferry Tour.
More on - Jaylen Waddle's Response to His Mother's Emotional Congratulatory Message
The golfer family's strong bond often reflects on the golf arena, supporting each other to excel in their professional fronts.
In 2019, Lexi's brother Curtis appeared in her game as her caddie at the 2018 LPGA CME Group Tour Championship. As reported by Golf, in response to her brother taking up the role as her caddie, Lexi explained,
My dad's been my coach my whole life. If I have him on the bag, I know he can help me out tremendously. Same thing with Curtis. He knows my golf swing very well too. He can always keep me laughing out there.
And, of course, having her biggest cheerleaders right by her side throughout the stressful games could help her release a lot of pressure off her shoulders.
With eleven LPGA Tour wins, one Ladies European Tour win, and several other prestigious titles under her belt, Lexi, age 26, is already propelling to achieve more extraordinary feats soon.