Entertainment
How Is the Relationship Between Liev Schreiber And His Brother?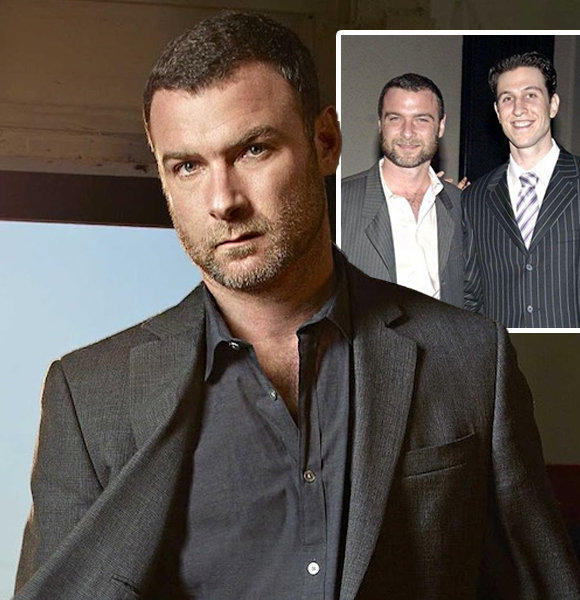 A man of prominence in Hollywood, Liev Schreiber is known for never disappointing his massive audience. He is an actor, director, producer, screenwriter, and narrator who ensures perfection in each aspect.
Liev has portrayed many astounding roles interpreting warm family relationships in movies.
And the same follows in his real life, which is reflected through his tight-knitted bond with his brother, who also belongs to the entertainment industry.
Liev Schreiber's Brother
Liev is the son of Tell Schreiber, an actor and carpenter, and Heather Milgram, a painter.
He belonged to a wealthy household, but things took a turn when his parents split while the actor was still young.
The separation did not end up on good terms. Liev's parents chose the legal procedure to decide his custody, which was in favor of his mother. His mother, after the split, chose to become a cab driver and raised her living that way.
Liev's mother did her best to raise her son to become a responsible adult despite tough times.
However, there was an instance when Liev stole from his mother to buy sneakers.
As he grew older, raised by a single mother, he embraced acting and shaped his life towards prosperity.
But, on the other hand, his father lived alongside his half-brothers, Pablo Schreiber, Max, Will, Charles, and his rumored half-sister, Charlie.
Keep reading Aaron Donald's Sweet Relation with Brother, Sister & Parents
Nothing much about his sister has ever come to light, but all of his half-brothers made their appearance in Hollywood.
However, Max, Will, and Charles are not as active in the entertainment industry. And out of the brothers, Liev has garnered the most success.
Also, Pablo Schreiber has made a pretty good mark in his career. Liev and his brother first met when Pablo was sixteen, unknown that both of them would mark their presence as the biggest stars in Hollywood one day.
Their father, Tell, inspired both the brothers to try their feet in acting, as their father belonged to the same professional background. Moreover, he had influenced his kids that drove them to Hollywood.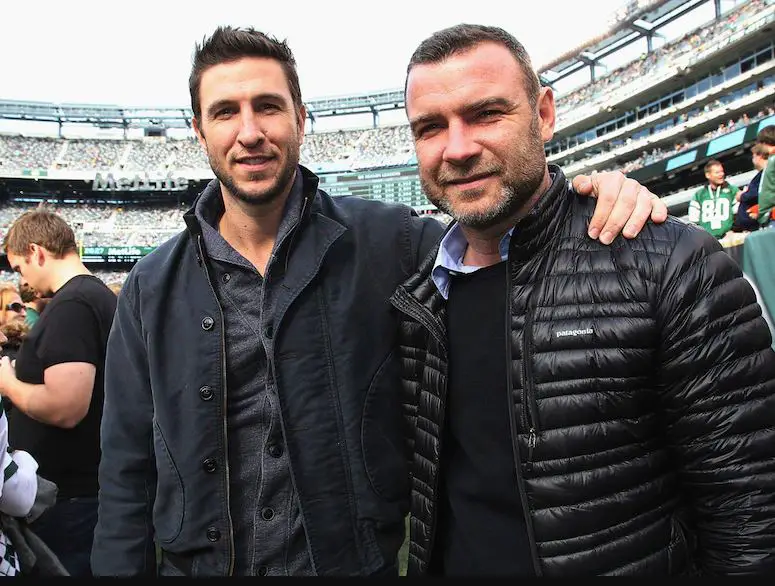 Liev Schreiber alongside his half-brother, Pablo Schreiber (Image Source: E! Online)
Get to know - Did Naomi Watts Get Married With Her Long-Time Boyfriend? Or Ended Dating Affair After Couple Of Children?
Despite Liev Schreiber not living with his father, he always looked up to his father and dreamed of paving his path in acting. As a result, both the brothers debuted in Hollywood and have been busy marking their significant presence ever since.
However, many resources talked ill about the relationship between the brothers, which Pablo later denied.
While being on the hot pot issue, Pablo was asked about the relationship with Liev, then he replied, "Liev and I have a really nice relationship. He's an incredibly talented actor, and I look up to him a lot."
This statement is sure to shut down all the unnecessary rumors around their relationship. Ending the rumors in euphoric terms, the brothers also featured in 'The Manchurian,' a film from 2004 together where they nailed it. 
To this date, their relationship is intact, and no rumors of their bitterness for each other have ever surfaced since Pablo came forth addressing their tight-knitted relationship.