Music
Lil Jon's Long-Standing Marriage- Secret Behind His Successful Married Life!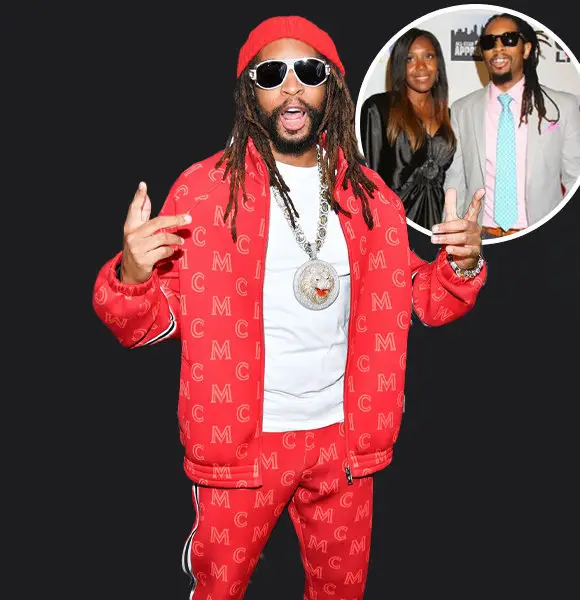 It is hard to find a family guy like DJ/rapper Jonathan Smith, aka Lil Jon. For his family, the rapper has been able to balance his personal and professional lives perfectly.
Married for almost two decades, Jon still shares the same love and bonding with his wife.
Without a doubt, we'll explore 'How did Lil Jon get famous?' But let's first take a look at his family life.
Lil Jon's Happy Married Life
The DJ and his wife, Nicole Smith, have been married since 2004. The pair got married in a small wedding ceremony at Wyndham El Conquistador Resort in Puerto Rico.
But, not many details concerning their marriage have been disclosed.
Explore: Omotola Jalade-Ekeinde's Happy Married Life- Who Is Her Husband?
Nevertheless, there have been no reports of Jon having an extramarital affair, demonstrating the strength of their marriage.
This lovely couple shares a son named Nathan Smith. However, there is a possibility that they welcomed their child before getting married, as their boy is in his early 20s.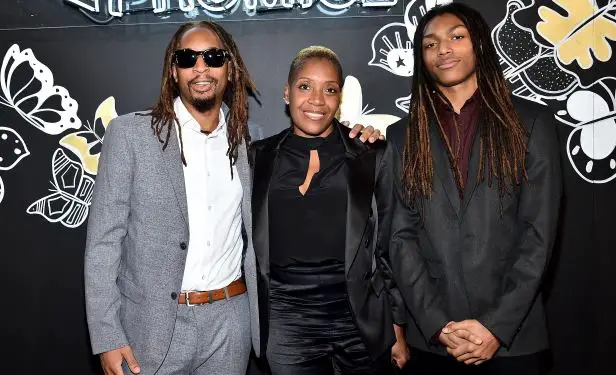 Jon with his wife and kid. (Photo: TheSun)
Jon is a proud father whose child has followed in his footsteps. He said, "When my son graduated from DJ academy I teared-up to see him following in my footsteps." 
Nathan has been interested in DJing from an early age and goes by his father's stage name, Dj Young Slade.
You Might Be Interested: Donald Faison's Family Life with Wife and Kids
Jon lets his boy DJ but still tries to keep his partying to a minimum.
The Grammy Award winner claims that his son getting involved with the wrong crowd is what stresses him out the most.
However, his parenting style has made things easier on him as his son is transparent with him. He asserts that his son is quite well-behaved and polite.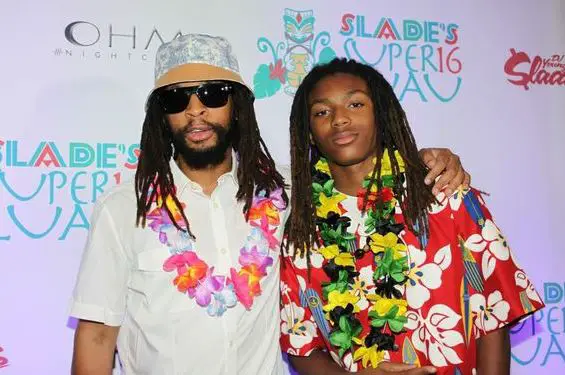 Jon is very close with his son. (Photo: TheHuffpost)
In an interview with The Huffpost, Jon shared that his wife is strict with their child. He said, "His mother is crazier than me, so he definitely doesn't wanna get his mom pissed off."
Regardless, he has faith that his big boy is capable of making wise decisions. He also mentioned that he had raised his kid similarly to his parents, who were strict when necessary. 
Thanks to his parents, he has been able to amass a huge fortune with his success.
Lil Jon's Net Worth
Jon celebrates his birthday every January 17. 
He had loved music since he was a small kid. His parents supported him because of his passion for music, and they even agreed to let him host small parties in the basement of their home so he could DJ.
Because of his parent's strict yet not-so-strict upbringing, he has become a fine family man. 
With his family's support, Jon has built a strong reputation in the music industry. The 'Turn Down for What' singer, who stands at 5 feet 5 inches tall, has achieved a great height of success at the age of 50.
Explore: Michael Jai White's Blissful Married Life- Who Is His Wife?
Celebrity Net Worth claims that the rapper has amassed a net worth of $30 million. 
Many factors contribute to his net worth, like his album sales, tours, and music streams on different online platforms, with millions of monthly listeners. 
Lil Jon is a lucky person who is both successful in his career as well as in his married life.