Celebs
Cancer Survivor Marcia Cross's Happy Life Alongside Kids & Husband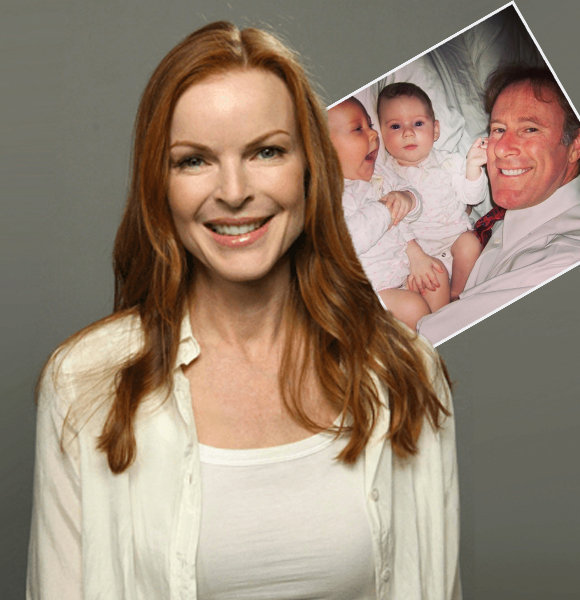 Marcia Cross is one of the actresses who has a certain charm to her smile that is purely ethereal. But what has added more life to her smile and happiness over time are her kids. 
She is a mother to twins who often make an appearance on her Instagram account and leave our hearts filled with immense ecstasy. 
Marcia Cross's Kids 
Cross married her husband, Tom Mahoney, back in 2006, and life has only added happiness in the 'Desperate Housewives' actress's life ever since. 
Now, 57, she got pregnant with her kids when she was in her 40's. A loving mother to twin daughters, Cross, as much happy she is still wished that she got pregnant in her 30's. 
The 'Desperate Housewives' star made a statement back in 2008 after giving birth to her beautiful daughters, Eden and Savannah, in February of 2007. 
Sharing her scrutiny over how she won't be able to be "be alive for as long as possible" for them, she said, 
"I wanted to have kids in my 30s, but I just couldn't get it together... I don't think people want to wait. I wish I'd met my husband earlier." She added, 
"It's sad having kids so late, because you want to be alive for as long as possible for them. It's simple maths, you know. It's not about looking young. It's a lifelong process and you really want to be there for them."
Although Marcia would have loved to have been pregnant in her 30's the fact is she is as happy and blessed as she would ever be.
Her two daughters will soon turn 15 this February of 2022, and as we wait for the wonderful shower of words she shall dedicate to her daughters, let's have a look into Marcia's beautiful words dedicated to her daughters on their 14th birthday. 
Sharing a throwback picture of her daughters while they were still a child she wrote, 
"14 today!!! Sisters and friends. Creators of Love and mischief. Deep hearts"
She further proclaimed her love by expressing her gratefulness for being a "mama."
Despite Marcia's wanting to have been pregnant later on in life or having the want to have a baby at a different time in life, the fact of the matter is, she is as happy as the joys of spring and surely would not trade it for anything in her life. 
She regards her husband as the best "papa ever," and the family of four seems nothing but happy alongside each other, and Marcia's two daughters have grown up to be as beautiful as their mother.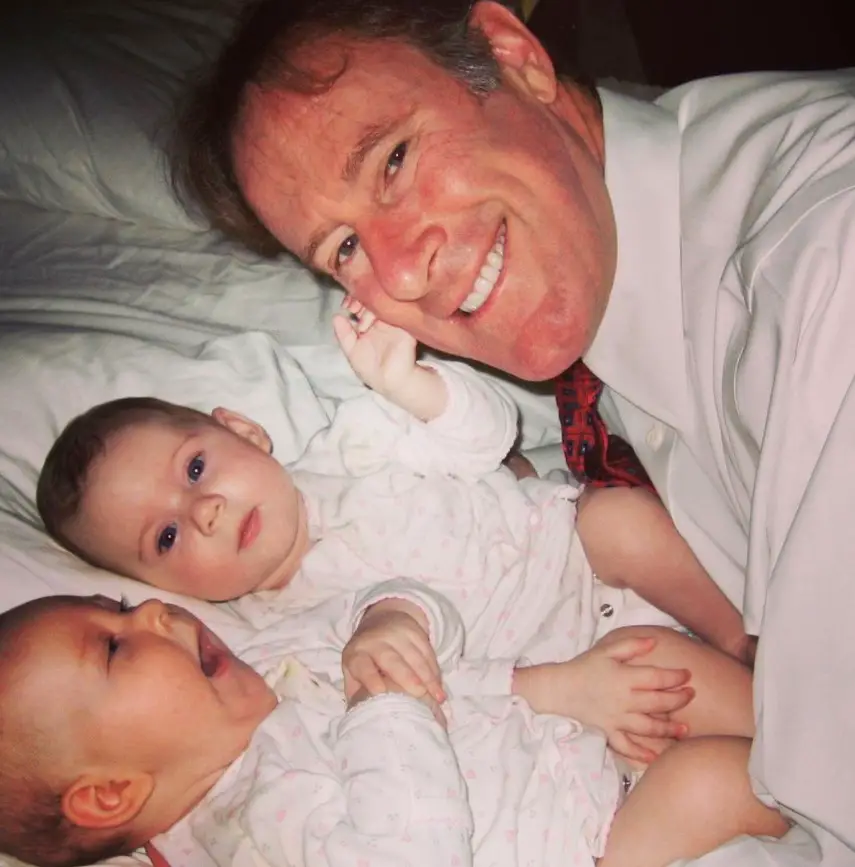 Marcia Cross's Husband with their kids when they were infants (Source- Instagram)
Indeed, the experience and the journey of a mother is a beautiful one, and blessed are those who get to experience this blessing in life. 
But as much love, a light life gives, it has its own way of balancing it with sorrows at times. As much gratified Cross's life is alongside her children and husband, she has had to go through a decent amount of struggles in life. 
More Desperate Housewives Cast Stories: "The Leftovers" Max Carver Reaction on Twin Brother Coming Out as Gay
Struggles in Life 
The mother of two, first in life, had to lose her first fiance, Richard Jordan, due to a brain tumor in 1993.
After mending her heart for years and years, she finally decided it was a time to give love another chance in life, and she got engaged to her now-husband in 2005, eventually marrying him in June 2006. 
As blissful and rewarding as her marriage has been, her personal life has contrastingly given her challenges.
Her husband was diagnosed with throat cancer back in 2009, and while she has been with her husband throughout the time, she eventually had to bear the heavy news on a more personal note. 
Back in 2019, she was diagnosed with anal cancer, which was believed to have happened through her husband due to sexual intercourse or skin-to-skin contact. 
Despite being diagnosed with cancer, this strong mother of two was able to sit through her daughter's graduation, a feeling she describes as, 
 "As I sat at my twin daughters' graduation yesterday, I was so grateful to be alive and well and thought that if I could give that gift to another person it would all be worth it," 
The 'Desperate Housewives' star, who was in remission at the time, has emerged victorious over the disease and now lives a life with nothing but happiness alongside her family. 
 "Hard journey, but I am HEALTHY, happy, and more present and grateful than ever. Thank you from the bottom of my ever expanding heart for all of your LOVE."
Said the cancer survivor after the win.
More Brave Stories: Robin Roberts: Experience on Breast Cancer and Blood Disorder. Also, Discover Her Lesbian Partner/Girlfriend and Married Life?
Cross is post-cancer now (as described by her) and has still been standing strong and tall in her over two-decades-long career that has given her success, fame, and fortune, but what wins over it all is her life with her family that has awarded her with a pleasure that simply is unparalleled.