Marco Grazzini who got engaged to his to be wife two years ago has made fans wonder about their plans of getting married.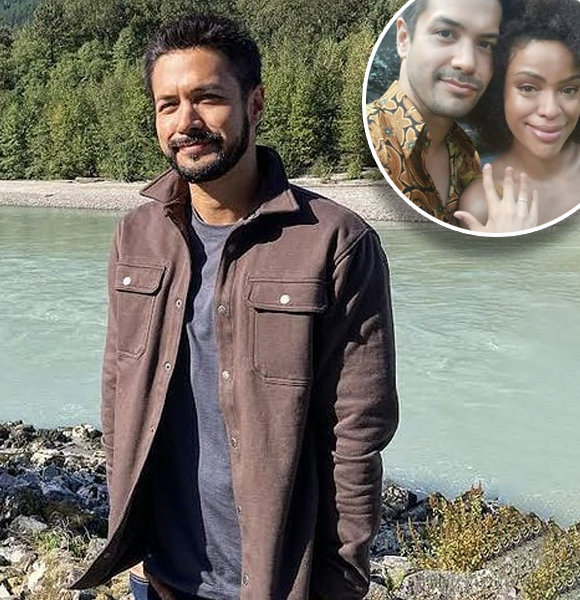 "YES," a word that indeed defines a commitment of a lifetime. Marco Grazzini and his long-time girlfriend promised this commitment to each other when they got engaged on June 17, 2019.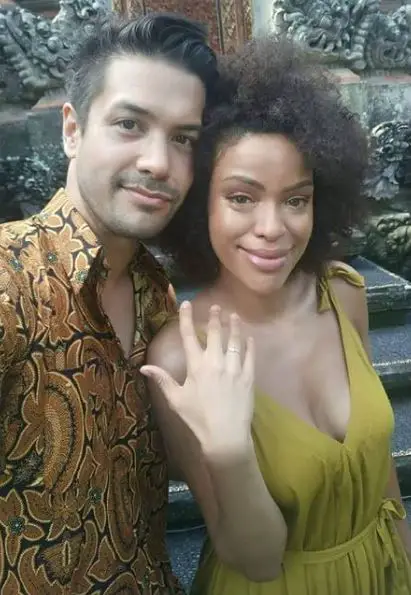 Marco Grazzini Alongside His To Be Wife (Source Instagram)
A picture shared by Grazzini with his recently turned fiancee features her showing off the ring with what seems like a teary-eyed and smile on her face. 
Marco Grazzini's to-be Wife 
Hallmark actor and heartthrob Marco Grazzini suddenly had all eyes on him when he starred in one after another Hallmark movie back in 2020. 
With his cute and romantic rom-com roles, people have wondered who is the lucky one that gets to spend the rest of life with him, if there is someone.
And indeed, there was someone. Alvina August is the woman that stole this Canadian actor's heart. His to-be wife is an actor and a singer, as per her Instagram bio. 
She is known for her work in "The Boys," Netflix's popular, "Chilling Adventures of Sabrina," and as of recent, "Woke."
Although its been two years since the two are engaged, the pair have been together for a whole of seven years now. Grazzini shared this information back on January 9, 2020, while sharing multiple cute pictures with his fiancee.
"Engaged for a year, together for 6, Life Partners since day 1!"
He wrote, while further adding how their journey started from YRT bus rides, and they now attend Hollywood red carpets together. 
Another Hallmark Actor: Luke Macfarlane's Gay Relationships: Dating History With Renowned Boyfriends
The charming Hallmark star, age 40, took a good time expressing his love for his fiancee and shared how he wants every little emotion that comes along with their relationship, be it wonderful to frustrating. 
He ended the post on a grateful note by adding, 
"  Gratetful for your boundless heart, fight and compassion.|(love) you forever bhebz"
To see two couples so much in love, discovering themselves every day, and deciding to go on a journey of a lifetime together is one of the best things to see indeed. 
The pair's first post dates back to February 23, 2014, when the "Right In Front of Me" actor shared a picture of the two going in an award ceremony. 
Little did the two know what life had in store for them a few years after. Love works in mysterious ways, and it worked in all the magical ways possible for this couple. 
It is still unknown when the two plan to get married, but it definitely has been a long wait for their fans to see the two getting married. 
Well, it is only a matter of time before this news too shall be announced. So make sure to tune with us for any updates. 
Life surely is amazing for the Canadian actor now as he has a gorgeous partner to come home to and grow up old with, however looking back into his life, he grew up in a multi-racial household that surely had a great influence on him. 
Keep Reading: Catching up with David Haydn- Jones life
Marco Grazzini's Parents & More
Macro Grazzini was born on April 14, 1981, making him 40 years of age as of 2021. Born in Toronto, Ontario, Canada, he belongs to a family of a Filipino mother and an Italian father. 
In 2014, he shared a throwback picture of him and his mother in Italy during the '80s. The cute picture featured him being held by his mother on top of a hill while they posed for a photo.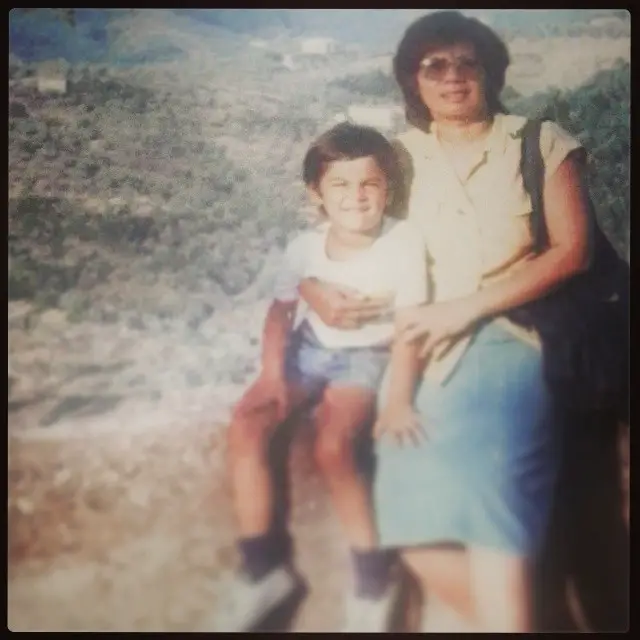 Throwback Picture Of Marco Grazzini With His Mom (Source Instagram)
He is a major in Italian and Spanish and also holds a minor in Sociology. His most prominent role was in NBC's Heros Reborn. As of 2020, he worked in three Hallmark movies, and his movie "Right In Front of Me" was another Hallmark movie that was released in 2021. 
fkw: is marco grazzini married