Entertainment
Matt Walsh Celebrates 12th Anniversary With His Beloved Wife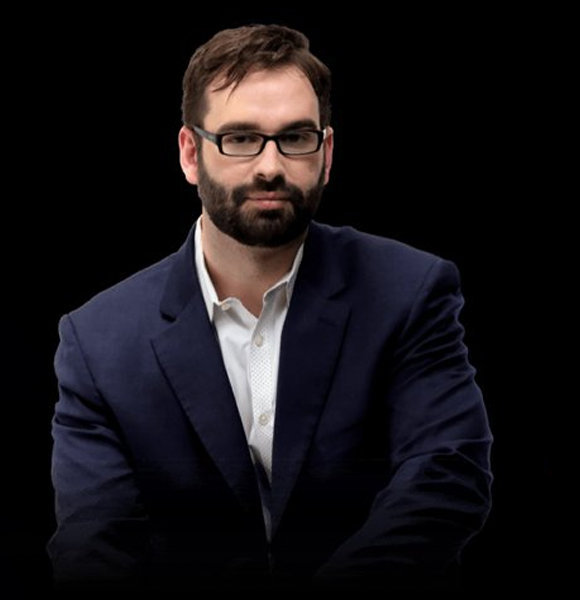 The American actor and comedian Matt Walsh shares how grateful he is to have his wife, Morgan Walsh, in his life. 
Today we celebrate our 12th Anniversary. I am a lucky guy to have Morgan in my life, game changer.
Matt wrote on his Instagram post of March 22, 2021, wishing his partner on the occasion of their twelfth wedding anniversary. 
Inside Happy Married Life of Matt Walsh 
Matt could not help but praise his wife's 'ever-evolving awesomeness' through his anniversary post. Likewise, congratulatory messages from his well-wishers lined up in the comment section of his 'gram post.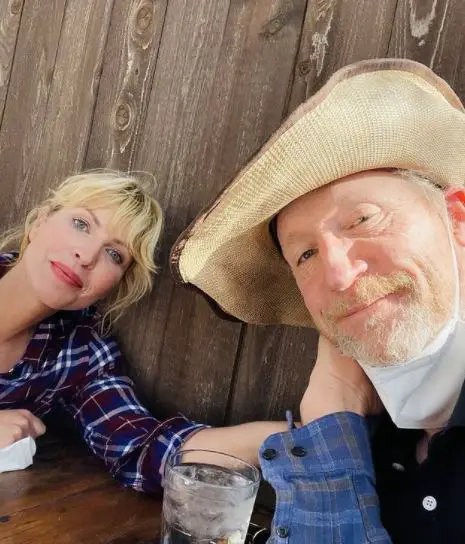 Matt clicking a selfie with his wife (Source: Instagram)
Having dated for a long time, the couple exchanged their vows in 2009. From their years of a committed relationship, Matt and Morgan are blessed with three children, two sons, Jude Walsh and Emmet Walsh, and a daughter, Celia Walsh. 
As Morgan's father's day post of 2020 dedicated to her beloved husband suggests, their eldest son is probably at the age of fourteen. Further, their son Emmet is 12, while their daughter is a fourth-grader. 
Morgan, sharing the joy of witnessing her husband as an amazing father to their kids, praised Matt through her 'gram caption, which read as, 
Happy Father's Day to @mrmattwalsh. 13 years of being a dad and I only get more grateful for the kind of person and example you are with each passing year.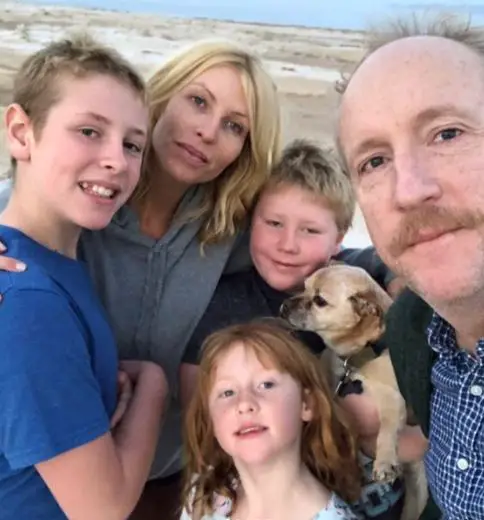 Matt with his wife and children (Source: Instagram)
Comedian Matt is a family man who loves spending quality time with his family and shares every special family moment on his socials, showering his love for them. Not to mention, his fulfilling family life would not have been possible without the love and support of his beloved wife.
Who Is Matt Walsh's Wife Morgan? 
Morgan Walsh, born in Portland, is an actress by profession. Appearing in more than a dozen TV series, she is mostly known for her works in Under the Eiffel Tower, Wet Hot American Summer: Ten Years Later, and Veep. 
Explore: Dissecting Courteney Cox and David Schwimmer's Relationship
Her most recent work includes Games People Play which was released in 2019, while she is yet to appear on screens with her upcoming work in Not an Artist. 
Besides acting, the Veep actress is actively involved in social work and uses her exposure to raise her voice for human rights. On that note, she once took to her social media voicing in favor of abortion rights. Also, she is an avid supporter of the LGBTQ+ community.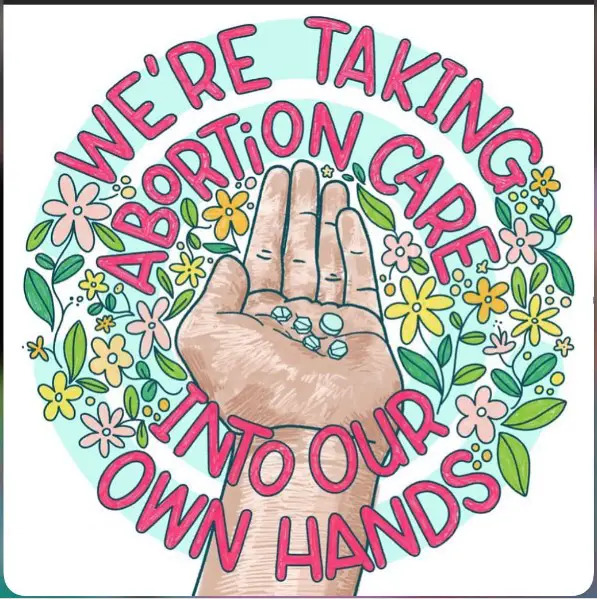 Morgan raises her voice about abortion. (Source: Instagram)
Morgan's impressive work ethic and her dedication to giving back to the community is sure to influence her kids positively. Needless to say, her husband, who is a prominent figure in the entertainment industry, is also an inspiration to their children.
More on Matt Walsh 
Born to Audrey and Dick Walsh in Chicago, Matt grew up with his six siblings sharing a close bond with his family members. 
Graduating from Hinsdale South High School, he later enrolled in Northern Illinois University and graduated with a degree in Psychology. While in college, his inclination in comedy led him to take improvisational comedy classes where he performed regularly. 
Know More On: James Corden's Struggle with His New Teeth on the Set
Sharpening his skills, he later got the opportunity to expand his wings, appearing on a sketch comedy series, Trotter, that aired on Comedy Central. Since then, there was no looking back. His career only flourished.
More so, he appeared on dozens of television series and films, garnering him an impressive net worth of 4 million dollars, as Celebrity Net Worth reports. With an excelling career and a thriving family life, the comedian is indeed living his best life.
Stay tuned for more updates on Matt Walsh.