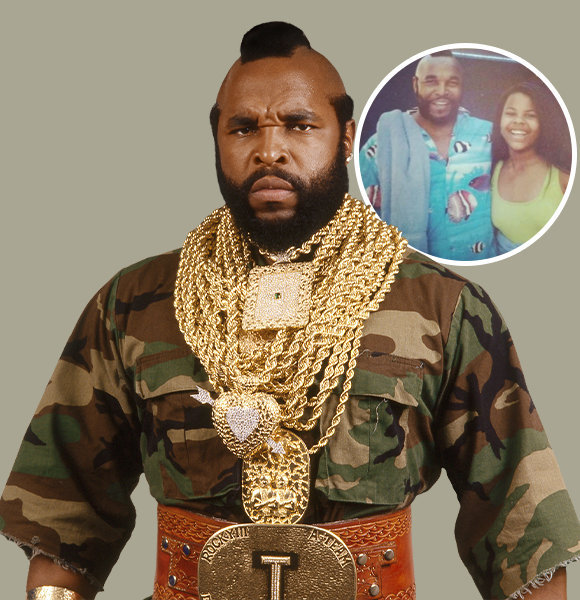 Professional wrestler Laurence Tureaud, aka Mr. T, made headlines for cutting 70 trees in three hours. After that, he became one of the coolest people on the planet. 
With his huge fanbase, his followers are still confused about his love life. The most frequent question from his followers is, 'does he have a wife?,' 'is he yet to get married?'
Well, follow through to find your answer. 
Mr. T's Wife
He is currently single. However, he had previously been married to his former wife, Phyllis Clark. He and his previous wife exchanged their vows in 1971.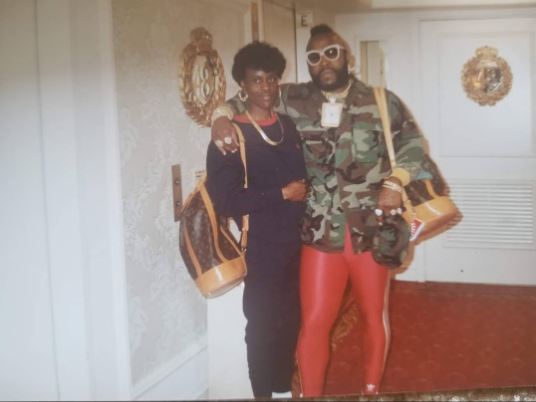 Laurence and his previous wife, Phyllis, with the matching Louies in NYC. (Photo: Instagram)
The 'Penitentiary 2' actor prefers to keep his personal affairs away from the public eye. As a result, hasn't given much information regarding his marriage and divorce.
However, the actor and his former wife, Phyllis, share three kids, two daughters, Erika and Lesa, and a son Laurence Tureaud Jr.
You May Like: Leon Robinson's "Soulmate" Could Not Be His Wife!
Even though he was close to his family, Erika Clark, one of his daughters, once said that her dad didn't often speak to her.
Erika revealed that she and her father used to be close, but their relationship deteriorated once she moved out of the house.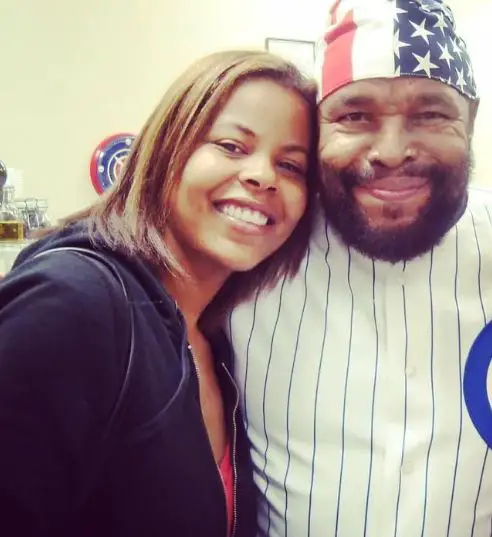 Laurence's daughter, Erika Clark, wishes him his 70th birthday. (Photo: Instagram)
Erika worked for ten years as a teacher of children with autism and down syndrome before quitting to pursue her passion for stand-up comedy.
Erika said her father wanted her to live a normal life and stay away from the entertainment industry. Erika wanted to pursue her dreams, but the path she took caused her to feel distanced from her father.
Additionally, Alexander Taylor, reportedly the son of Mr. T and Vanessa Taylor, accused his father of neglecting him. 
There aren't many details about their relationship, but Alexander sued the actor for abandonment and emotional trauma that allegedly led to his gang activity.
However, Alexander could not make the necessary payment, which prevented the case from moving forward.
Although the actor got involved in many controversies regarding his family, his career remained stable.
Mr. T's Career
He celebrated his birthday on May 21 of every year. 
He has always been fond of sports and competed in high school wrestling, football, and martial arts. He won the title of citywide wrestling champion twice in high school.
The 'T. and T.,' who stands at the height of 5ft 10 inches, has experience in several fields. He worked as a gym instructor, a US Army soldier, a bouncer, and a bodyguard before his acting career.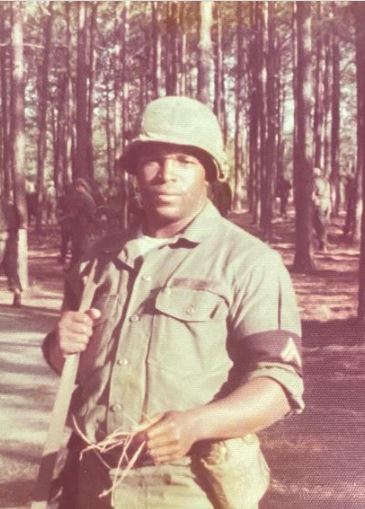 Mr. T in Basic Training at South Carolina, 1976 Bravo Company. (Photo: Instagram)
He made his film debut in 1982's 'Rocky III.' His big break came from the television show 'The A-Team.' 
Even though he started his acting career late, at the age of 70, he has over 30 movies and TV shows credited to his name.
Besides his acting career, he is a professional wrestler who debuted in 1985. 
Recommended: Vanessa Bell Calloway and Her Husband Share a Love That's Forever Young
The 'Twilight Theater' host has accumulated huge wealth throughout his career. He made a stunning $5 million when he sold his residence.
According to Celebrity Net Worth, the actor has accumulated a net worth of $1 million. The source also claims he was paid $80,000 weekly for his role in 'The A-Team' in 1983.
Today, he is active on social media and frequently expresses his thoughts on interesting topics.