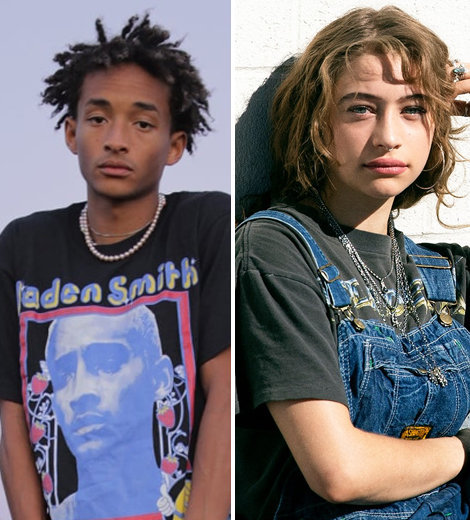 The Fam actress Odessa Adlon and Jaden Smith were quite an item back in 2017 when they went public with their relationship.
Their adorable Instagram posts and occasional paparazzi pictures of them together were a treat to their fans. But, the togetherness ended reasonably soon. Let's have a rundown on Odessa's dating history and who her current boyfriend is. 
Odessa Adlon and Jadan Smith's Dating History
The couple's love story dates back to 2017, when their affectionate pictures flooded each other's 'gram post.
When Odessa took to her social handle for the first time to post her playful picture with her previous boyfriend in July 2017, the ex-pair had already sent out a new couple alert to their fans.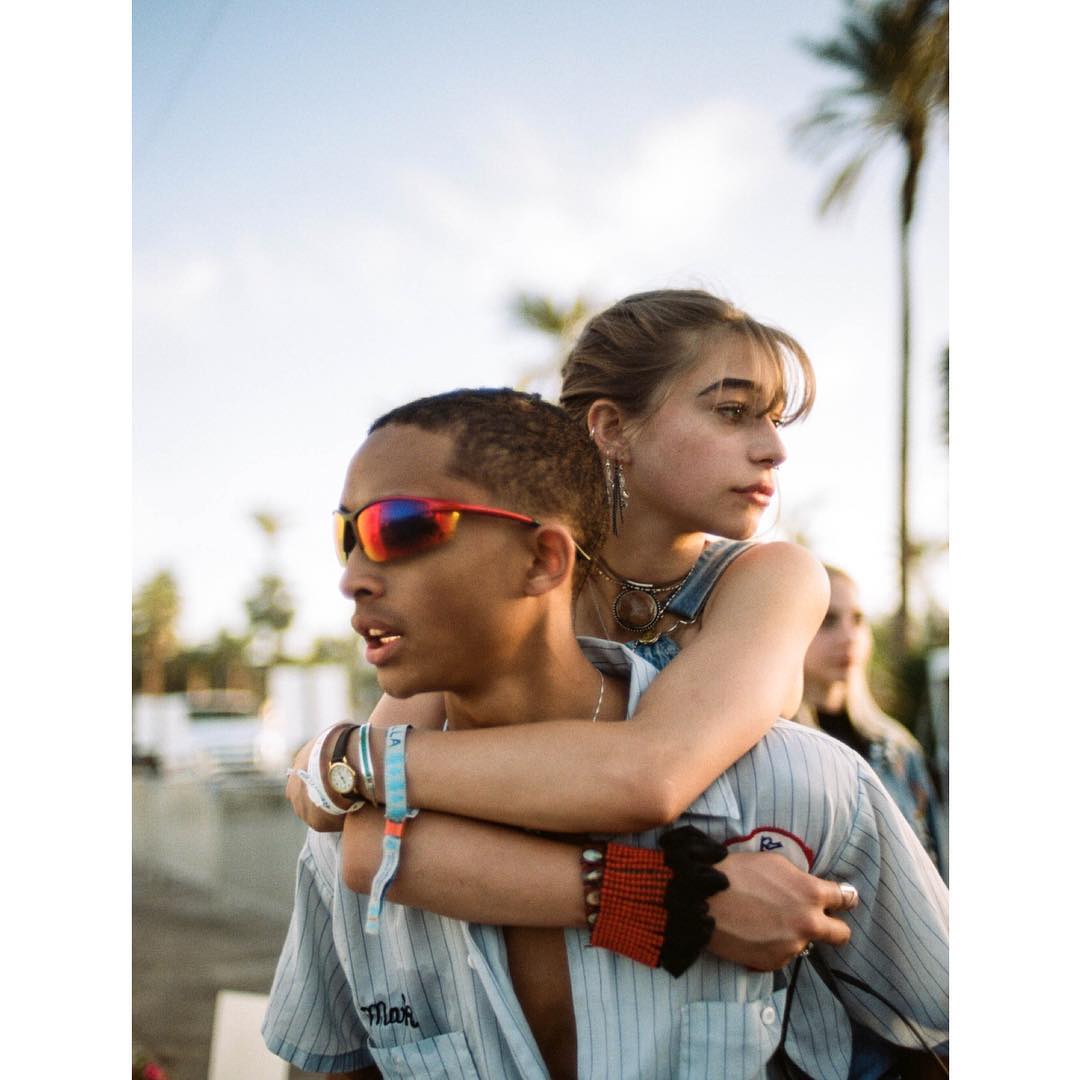 Odessa Adlon and her former boyfriend, Jaden Smith (Source: Instagram)
Before their relationship became Insta official, the paparazzi had the couple under their radar, and luckily, they found what they were looking for.
Odessa and her former boyfriend were spotted having some cozy time on Miami Beach, and the news of their PDA spread in no time.
Per the paparazzi pictures of the couple reported by Page Six, Odessa and Jaden's dating rumor was finally confirmed when the two were seen under the sunny sky on the beach showering each other with kisses as they laid down in a beach chair.
Personal life of - All You Need to Know about Miranda Rae Mayo's Personal Life
Jaden, who had recently split from his former girlfriend Sarah Snyder, seemed to have moved on with Odessa.
From there on, their couple moments began flooding in on their socials, and more of the paparazzi shots of them together were on the way.
Later in 2017, per Dailymail report, Odessa and her ex-boyfriend were again spotted doing a grocery run, and they did not seem to be bothered by paparazzi. Instead, the ex-couple flaunted their jolly faces to the cameras.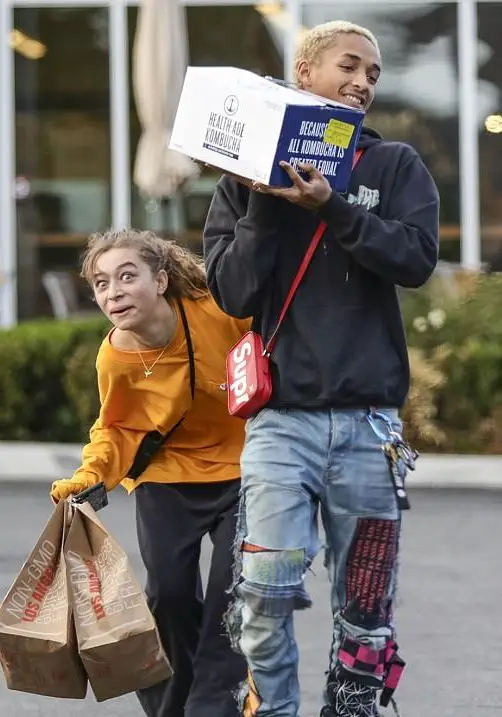 Odessa Adlon and her former boyfriend, Jaden Smith spotted by paparazzi (Source: Dailymail)
Among several of the couple moments, the fans most loved one happens to be the one from their prom night.
Jaden's swoon-worthy romantic way of asking his former beau on the prom was what caught significant attention. As a fan page of the couple on Instagram treasured the special moment of the two, Jaden was seen with a giant board that read 'will you go to prom with me please,' asking Odessa for a prom date.
Well, she could not deny!
Both dressed in matching black outfits headed to the prom event in Los Angeles, turning many heads around.
While their dating life was seemingly going great and was highly admired by their fans, suddenly, the speculations of their separation gained a lot of attention.
Although the pair never addressed their separation, their Instagram account with no updates of their dating life spoke volumes of their split.
Besides, Odessa's former boyfriend Jaden Smith's rumor of kissing a mysterious girl at Coachella somewhat hinted they had already split.
However, on the other hand, Odessa has not displayed any sign of dating anyone currently. But, she sure will grab plenty of attention for her upcoming movies. 
More on - Jack Harlow Says He Would Have Done Shower Scene with Lil Nas X If He Could?
Who Is Odessa Adlon?
Born on June 17, 2000, Odessa, age 21, is on the run to establish herself in the entertainment industry.
While she is already recognized for some of her notable works, her career seems promising, with a potentially impressive net worth with more upcoming projects.
She undertook her first role in the movie Conception in 2011. After a few years of halt, she later appeared in Better Things in 2016.
Ever since she has constantly appeared on screens with over a dozen portrayals, and her well-known ones included the TV series Fam and Grand Army.
As for her current career update, she will appear in Hellraiser in 2022, along with a few other projects under her name.