Entertainment
Park Seo Joon Kept His Dating Life A Secret For Two Years
Netizens find proof of Park Seo Joon and his girlfriend's relationship despite the denial from their management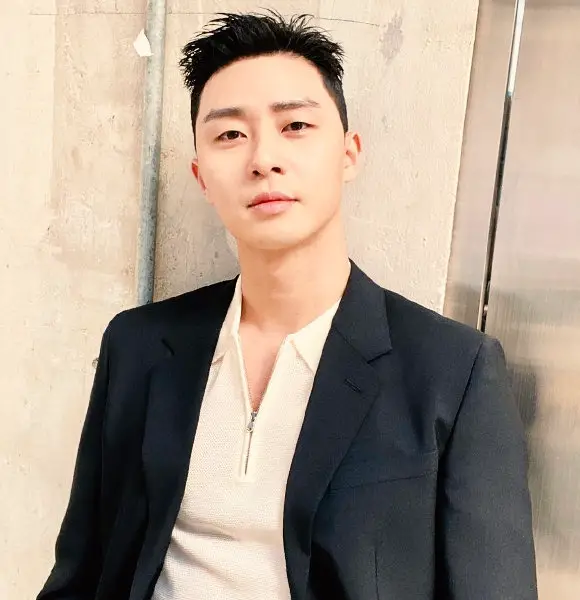 South Korean star Park Seo Joon and his relationship with former co-star was widely loved by many, but their relationship was quickly denied by both of their agencies. However, a new lead revealed that all the rumors were actually true.
Dating In Secret 
Park Seo Joon and his alleged girlfriend, Baek Jin Hee, met on the set of the 2013 drama "Pots of Gold." The rumors of their dating started to spiral quickly after their drama. 
As much fast as the rumor spread, their agency was quick enough to shut down every rumor regarding their relationship.
Their managing agencies denied their relationship and stated that they were only close friends. Their agencies felt the need to conceal their relationship as the actors were progressing towards the height of their careers.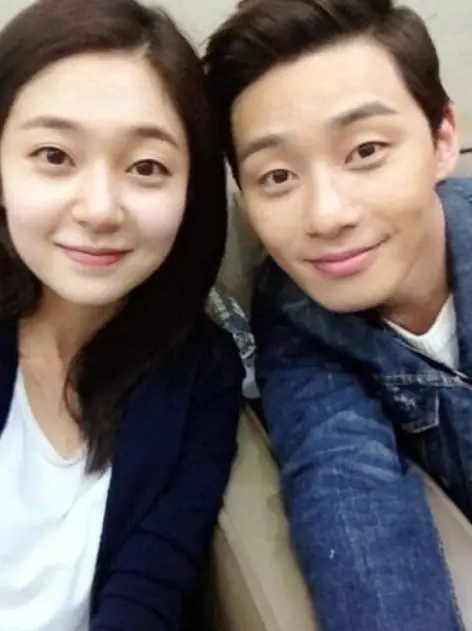 Park Seo Joon And Baek Jin Hee (Source- Scoopnest)
But Baek's managing agency, Snow Boll Entertainment, cleared the air regarding their denial. They said, 
"It is not easy for an actress to reveal her relationship if the two aren't ready to marry."
The denials did not stop fans from keeping close eyes on their relationship. 
And there it was! A particular picture caught the eyes of the fans.
Identical couple rings and jackets from the same brand, It was all that it took for fans to confirm their relationship. Sports Donga then reported that the pair were dating for two years on January 5, 2015.
The Posts Of Gold stars never confirmed their relationship, and unfortunately, the two broke up before the couple could make it official. As of now, the Kill Me, Heal Me actor is not dating anyone, but his dating rumors are always in the news whenever his new movie is in the line. 
In 2019, Park and his co-star Park Min Young's dating rumor came to light after Netziens loved their chemistry in the drama "Whats Wrong with Secretary Kim." 
But the rumor was soon shut down by the actress when she urged the public to stop spreading false information and stated that she had no time to date. 
Although the actor is not dating anyone as of now, he does have an ideal type that he wants in a girl. But his ideal type was considered patriarchal and offensive by many. 
Another South Korean Actor: Lee Min-ho Dating Status Now; Who Is Korean Hearthrob's Girlfriend?
His Ideal Wife
"I find women who bring about my protective instinct attractive. I feel like if they are tall, they are going to be fine living alone. I like women who keep me worried. And skinny women tend to be like that."
Says the Itaewon Class fame while talking about his ideal girlfriend. Park Seo-Joon's statement offended many people as this statement resurfaced after the news of him joining the cast of Captain Marvel 2. 
The soon-to-be Captain Marvel 2 star's interview was quoted in the online community, Pann Nate. In the interview, he said that he feels that a child should be raised by their mother because it shapes their perspective on life. 
But his opinion on a mother shaping a child's life was not what offended people; it was what he added after that. 
 "Either he won't have good social skills, or he could end up being a felon to be extreme. I will be their good fatherly figure, but the children need their mom. It could be wrong but to me, this is an answer now."
Claimed the actor while talking about children raised in a household with working mothers. 
The longer he commented on his Ideal wife, the more he offended people. Talking about the kind of physical appearance he likes in a woman, he said, 
 "I find women who bring about my protective instinct attractive. I feel like if they are tall, they are going to be fine living alone. I like women who keep me worried. And skinny women tend to be like that."
Netizens countered his beliefs by deeming it as an "old, patriarchal belief." However, the actor is yet to give any comments regarding statements he said almost seven years ago. 
His recent venture into movies includes Concrete Utopia and Dream, which were both released in 2021. But things have just gotten started for the 32-year-old. 
His fans will soon see him in one of the biggest movies in Hollywood, Captain Marvel 2. It will be interesting to see how his venture in the movie will mold his career in Hollywood.