Entertainment
Parker Schnabel Says "She Deserves a Lot Better Than That" after Split with Girlfriend
Parker Schnabel blamed himself for not making his girlfriend who he once talked about making his wife, a priority.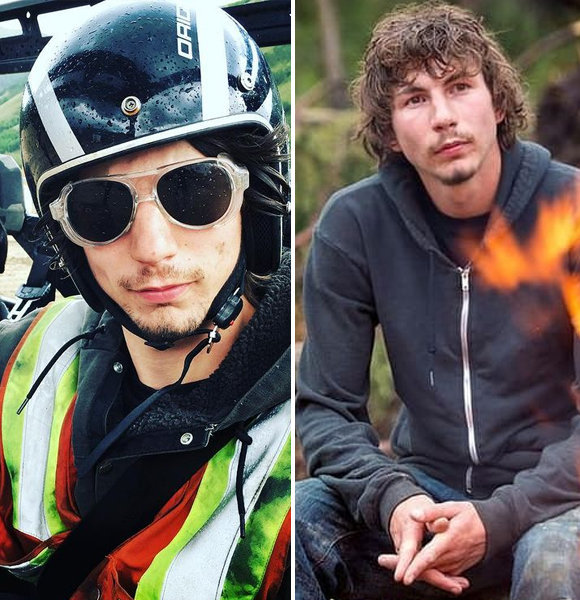 "I just never really made the relationship a priority, didn't make her a priority, and she deserves a lot better than that." Parker Schnabel has his fair share of say while talking about the reason for his breakup with his beau.
The Gold Rush star who took over his grandfather's legacy of gold mining suffered a heartbreak for which he blamed himself. 
Park Schnabel's Split with Girlfriend
Schnabel, who stars in Gold Rush, a top-rated Discovery show, has captivated his audience primarily due to his charm. 
However, people usually had to admire him from afar as he was taken. But he has come forward and made a statement that the couple has already broken up. 
And the reason was? Park himself. Well, that's what he admits to.
While talking about their show's success, he also revealed that he faced his share of failure in his relationship as well. 
Revealing to the break up he admitted how "its a real shame" that the two have separated and she could do better than him. 
The new generation of the Schnabel clan met his then-beau, Ashley Youle, back in 2016, and they started dating from the point. 
The two then would date for well over a year before separating. 
Ashely, who is an Australian veterinary nurse, was also featured in two seasons of Discovery's Gold Rush, helping her boyfriend through their operation. 
More On: Fred Hurt's Wiki-Like Bio; Gave Another Chance To Life As A Married Man With Assistant Wife
During an episode of the Discovery show, Schnabel had put his then-girlfriend to work, and seeing her work; he admitted that he had "to put a ring on that." meaning that he would put a ring on Ashley and eventually make her his wife. 
Ashley Working For Parker
But his hope of making her his wife and getting married never came true. Sadly Ashley has since deleted all the pictures of her and Parker, which is quite understandable. 
After their split, Parker was involved in rumors regarding his dating life; however, none of it came true, and Parker himself has not come forward and addressed the speculations. On the other hand, Ashley also seems to be single and living her life in Australia surrounded by family and friends. 
Truth be told, love life might have been blissful for Parker, age 27, but he has always made his work his priority. As a result, he now owns his own mining company and also has a show on Discovery, adding to his net worth that ranks up to millions. 
Also Read: "Gold Rush" Star Rick Ness' Growing Net Worth & Tattoos, Both Exceptional!
Parker Schnabel's Net Worth 
Schnabel was small when he used to watch his grandfather mine and find the finest pieces of gold. So, young Parker's mind was shaped to be a miner from a very early age. 
At just the age of 16, he led the team of miners to find gold. Then, in Season 4 of Gold Rush, he used his college funds to set up his own mining operation, which eventually collected 1029 oz of gold. 
Schnabel, who grew up in his father's shadow, yearning to grow up like him, had to fill in his role on the show after he sadly passed away back in 2016 at the age of 96. 
Experiencing a great deal of financial success, his net worth is reported to be around a whopping $8 million, as reported by CelebrityNetWorth.