Music
Peabo Bryson Credits the Legendary Aretha for His Admirable Love Story!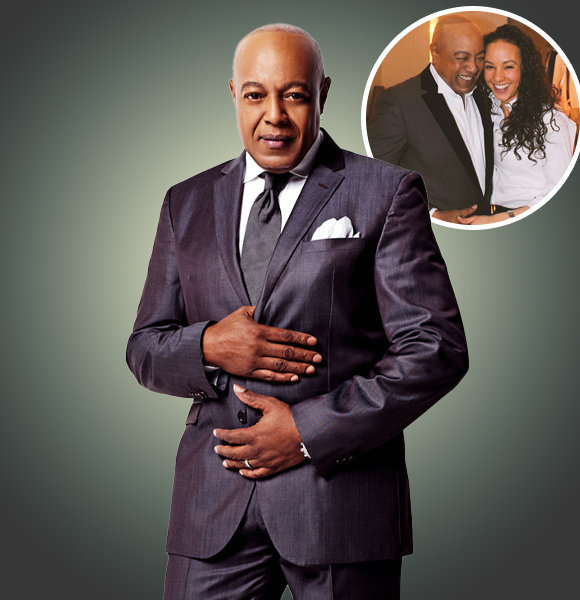 "I wouldn't even be married now if it wasn't encouraged by Aretha," soul ballads hitmaker Peabo Bryson said about finding the love of his life, his wife.
So, what does the love story of the celebrated American singer look like?
Peabo Bryson & His Wife- A Match Made In Heaven!
The success of Peabo's love is credited to the late Aretha Franklin, who encouraged him to be patient and keep his faith in love.
Love is pretty hard to find, and for Peabo, he has to wait for decades to find his perfect wife.
Peabo is married to Tanya Boniface, a member of the British female band 411. Peabo first met his wife in Douglas Hall in London. It was love at first sight for Peabo, and he was certain she would become his bride.
Explore: Jase Robertson's Happy Family Life with His Wife & Kids
Peabo and his wife have thirty years age difference. But love knows no boundaries. The couple has been married since July 20, 2010, and are still going strong. 
When asked about his happy married life, Peabo shared having a healthy relationship with his partner. 
Peabo and Tanya are blessed with a son named Robert Kittrick-Peabo Bryson, who they welcomed on December 31, 2017. The couple referred to the arrival of their baby as a blessing for the new year.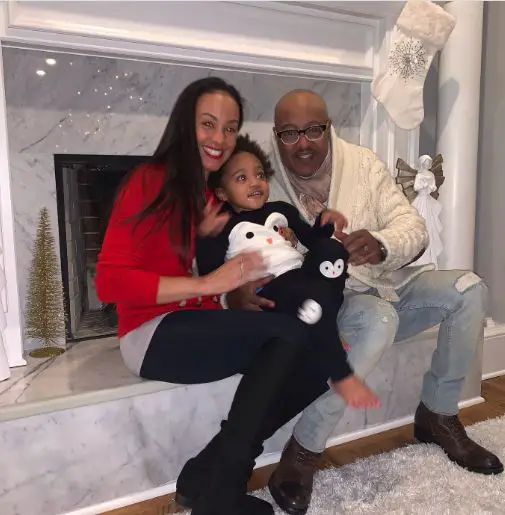 Peabo with his wife and son. (Photo: Instagram)
Peabo became a father at the age of 66. The Unconditional Love singer often shares his son's activities on social media.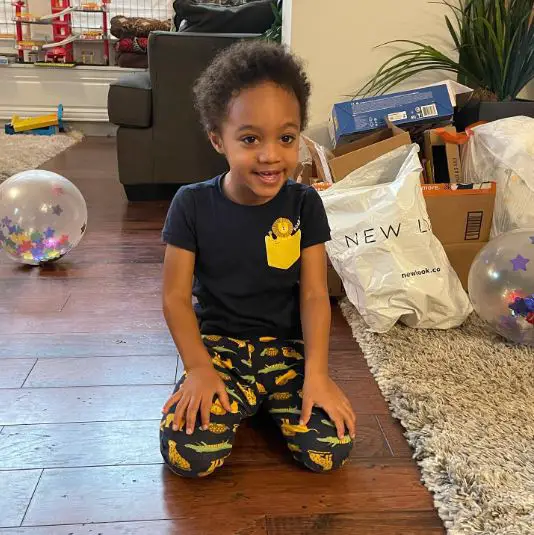 Peabo spends new year's eve celebrating his son's birthday. (Photo: Instagram)
Besides his son, Peabo has a daughter, Linda, from his previous relationship. The identity of Linda's mother is kept private.
He is very proud of his daughter Linda, who continued to complete three postgraduate degrees and a Ph.D. after getting married.
Linda is a married woman with a husband and three children, making Peabo grandfather.
It might sound a bit funny, but the uncle of Peabo's grandchildren is much younger than them.
You May Like: Noel Gugliemi Shares What Impressed Him about His Wife
Before settling down with Tanya, Peabo was engaged to Juanita Leonard and Angela Thigpe.
However, with the help of Aretha, Peabo now has a happy married life with his beloved wife. 
Even though Peabo has aged as fine wine, he continues contributing to the music industry. 
Peabo Bryson's Career
Robert Peapo Bryson celebrates his birthday on April 13 every year.
Peabo's mother used to take him to see prominent African-American musicians, which sparked his love for music.
Peabo began his music career at the age of 14 as a backup singer.
He worked with several other artists until he released his first single, Underground Music, on Bang level. After that, he was unstoppable and collaborated with many big names in the industry. 
Among all his hit duets, his most famous one is Tale As Old As Time with Celine Dion in the movie 'Beauty and the Beast.'
Interesting: Alexandra Barreto and Her Husband's Picture-Perfect Story
The singer of You Are My Home has amassed a massive net worth thanks to his distinctive voice and incredible musical talent.
His concert, album sales, and notably the millions of monthly streams to his songs on various online platforms are a few factors contributing to his wealth.
According to Celebrity Net Worth, Peabo currently has a $10 million net worth, which is certain to rise in the future.