Entertainment
Why Did Penelope Ann Miller Back Off from Divorcing Her Husband?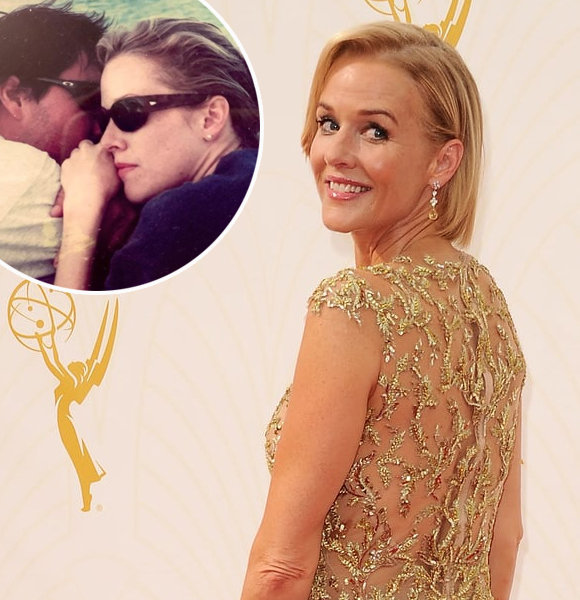 One of the most acclaimed American actresses in Hollywood, Penelope Ann Miller, startled the media when she suddenly decided to end her marriage with her husband of twelve years back in 2012. 
But not too long after she filed for the divorce, the news of her backing off from the separation had everyone confused.
Penelope Ann Miller Almost Split from Her Husband
When the actress's professional career was skyrocketing after her outstanding portrayal in the film The Artist, the news of her filing divorce from her husband, James Huggins, was quick to catch fire.
Per People's report of the news that surfaced in March 2012, Penelope filed the legal separation from L.A. Superior Court after twelve years of married life with her husband, James.
Reportedly, the divorce papers cited the reason for the separation as 'irreconcilable differences,' while the clarified reason behind it remained undisclosed.
Moreover, the actress claimed sole legal custody of her two children, Eloisa and Maria, leaving their father with visitation rights only.
While her divorce was under the process of finalization, the divorce withdrawal coming from Penelope three months later was a bit of a surprise.
The news of reconciliation that TMZ first covered could not identify what caused her change of heart. But The Artist actress and her husband's marriage, which was once hanging by the cliff, has turned out to be even stronger.
Get to know - Lucas Bravo REVEALS What His Ideal Girlfriend Should Be Like
The beautiful turn of events indeed blessed the couple with a happy life together. As Penelope and her husband finished two decades of their married life, the actress took to her Instagram to celebrate their 20th marriage anniversary on May 29, 2020.
Reflecting on the day of her wedding and her journey with her husband, she posted a series of pictures on her 'gram that treasured their married life throughout the years.
And, her beautifully written caption added to the magical touch to her memories. The caption read as,
Happy 20th Anniversary. I never knew I could find someone to love me as much as you do! I am so grateful for your friendship, support, and devotion and for the glorious girls that we brought into this world! It hasn't always been easy, but the hard work has paid off!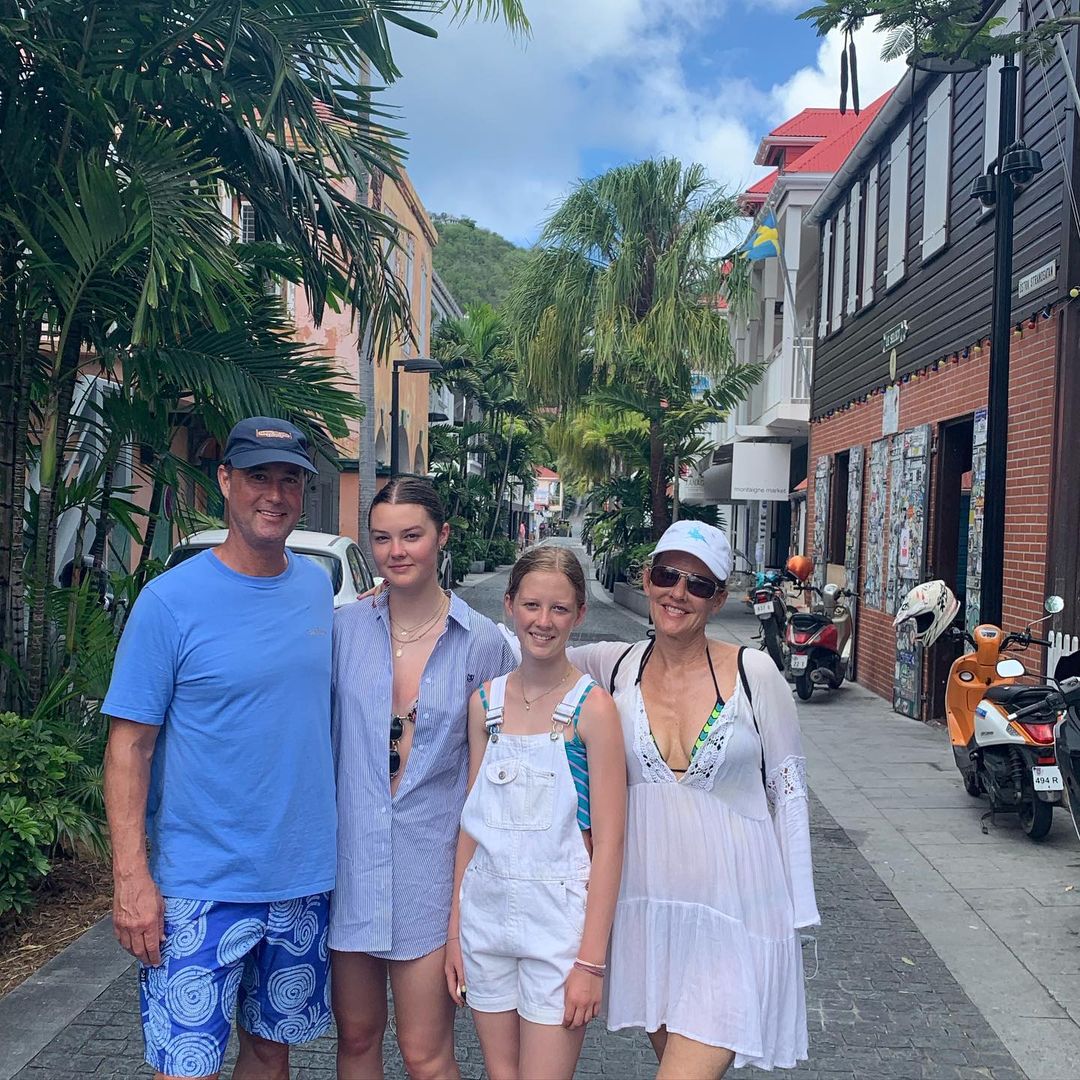 Penelope Ann Miller on an outing with her husband and daughters (Source: Instagram)
The Tony Award nominee's posts dedicated to her husband and daughters say it all about the worth her family holds in her life.
Judging Penelope's Instagram feed, the proud parents seemingly share a tight knitted bond with their daughters. And their older daughter, Eloisa, is already taking in her mother's footsteps, building a career in acting.
Sharing her proud mother moment, Penelope gave her 'gram followers a glimpse of her daughter on a movie set.
As Eloisa is just starting out as an actress, she may have a long way to go. But with the guidance of her actor parents and her dedication, she sure has a promising future ahead.
From an acclaimed career to a happy family, Penelope has everything. But, it hasn't been sunshine and rainbows always.
The Broadway actress faced her share of a failed marriage in the past.
More on - Amanda Tapping Blessed with a Daughter after Devastating Miscarriages
Penelope Ann Miller's Past Relationship    
Before her husband James, she was married to her actor Will Arnett.
The former pair, Penelope Ann Miller and Will Arnett, tied the knot in 1994. But their marriage turned to divorce merely after a year of their wedding.
However, the ex-couple did not share children from their short-term marriage. Will later remarried, but it also ended after thirteen years of togetherness. Now, he remains unmarried but has been in a relationship with Alessandra Brawn since 2019.
Having garnered several prestigious awards and accolades, Penelope, age 57, is winning on the professional front, and adding to it is her fulfilling personal life.