Sports
A Look Into Rohan Marley's Married Life with Wife & Past Relationship
Rohan Marley who has completed two years of his married life had a very intimate wedding ceremony with his girlfriend turned wife and we're still not over it.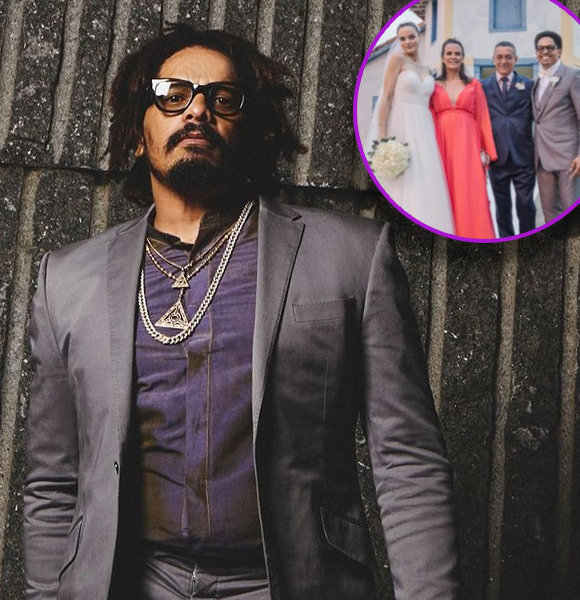 "We are friends and partners in life. And I love her very much." People quoted the words that landed through Rohan Marley on the occasion of his wedding. 
"I have met my perfect match," he told prior. Rohan Marley, who married his beautiful wife, Barbara Fialho, had a wedding of his life back in 2019 on March 23. 
Rohan Marley's Wedding with Wife 
Bob Marley's son Rohan Marley might be in his hometown enjoying the fruits of a married life alongside his wife and his family, but we are still reminiscing the extravagant wedding that took place two years back. 
No matter where you go, your roots never leave you. Even while making a mark for himself as a notable football player, Rohan Marley's name is often associated with the music industry legend. 
Rohan married a Victoria's Secret Model, Barbara, in an intimate affair in his bride's hometown, Montes Claros, Brazil. 
Rohan donned a classic Dolce and Gabbana suit, and Fialho graced the venue with her pretty while gown complimented by a sharp sweetheart neckline. 
Another Bob Marley's Child: Insight Into Ky-Mani Marley's Personal Life And Career
The couple exchanged their vows at the Chapel of Morrinhos, and the most exciting fact about the chapel is that it lies right on top of the community where the model was raised. 
Rohan Marley With His Wife And Her Parents (Source- People)
All the while covering the news, we still adore the fact that Marley chose to marry the love of his life in her hometown, a place that holds so much significance and value for her. 
"He made my dream come true going all the way to my hometown to marry me in the presence of my family,"
Said Fialho of her husband's sweet gesture, which she wholeheartedly appreciates. The wedding might not be big, but it was extravagant in terms of culture and history. 
The couple are parents to a child, a daughter named Maria Fialho Marley, who was born in August of 2019. However, his daughter with Barbara is his sixth daughter as he already has five other children with his past girlfriend. 
Rohan Marley's Past Girlfriend
Before meeting his wife Barbara, he was in a long-term relationship with Lauryn Hill. Him and his ex-girlfriend dated for 15 years and broke up. 
Marley, who is a son of the late singer Bob Marley and Janet Hunt, might have been an only child of the pair, but he grew up having eleven siblings, half-siblings to be precise. 
Rohan has eight children of his own out of his four are from his relationship which five are from his relationship with Lauren Hill, two from his previous marriage, and one from his now-wife. 
Yes! He was also previously married to his first wife, Geraldine Khawly, for three years since 1993. 
Rohan, who also had a broken engagement with Isabeli Fontana, touched upon his split with Hill back in the day. He said, 
"[Our relationship] is good as in… in terms of being a mother and father to our children, it's good... "It's not as perfect as one might want it to be. It's just the way the road went,"
Despite owning fair share of failures in his personal life, his professional life has always rewarded him with a steady fortune which has now grown to be a big empire lading him on a list of multimillionaires. 
Also Read: Michael Hutchence Unheard Songs to be Released in His 20th Death Anniversary: Dispute Over Music Release
Rohan Marley's Net Worth
Apart from being a former football player, Marley is a Jamaican entrepreneur who is a graduate of Miami Palmetto Senior High School. 
He played as a linebacker for the University of Miami. Eventually, he co-founded Marley Coffee in Jamaica. 
Marley is also the owner and founder of the well-known RoMarley Beach House. With the help of his professional career and businesses, he has successfully landed himself to be an owner of a multimillion-dollar net worth. 
As reported by CelebrityNetWorth, his net worth is $20 million.