Music
Sneak Peek Inside The-Dream's Family of Ten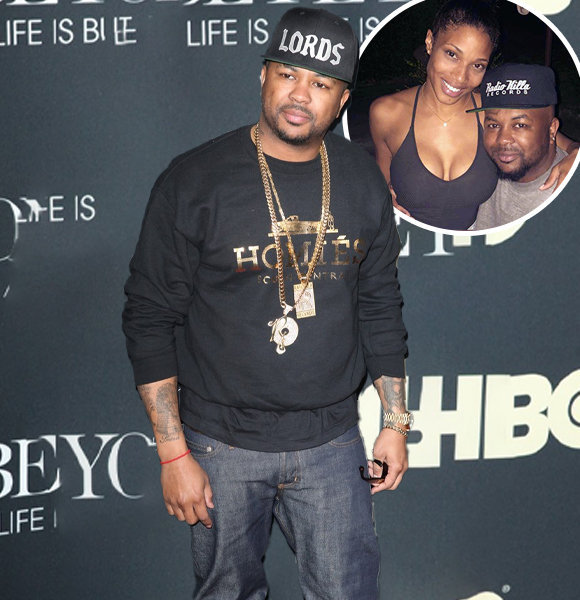 Terius Nash, aka The-Dream, is a singer, songwriter, and record producer who has produced songs with Justin Bieber, Rihanna, Beyoncé, Britney Spears, and many other well-known artists. 
Although his career looks successful, he has faced some turbulence in his marriage in the past. But what is the singer's relationship like with his third wife?
The-Dream's Current Wife
It appears as the third time charm has worked for the singer. He is currently happily married to his third wife, LaLonne Martinez.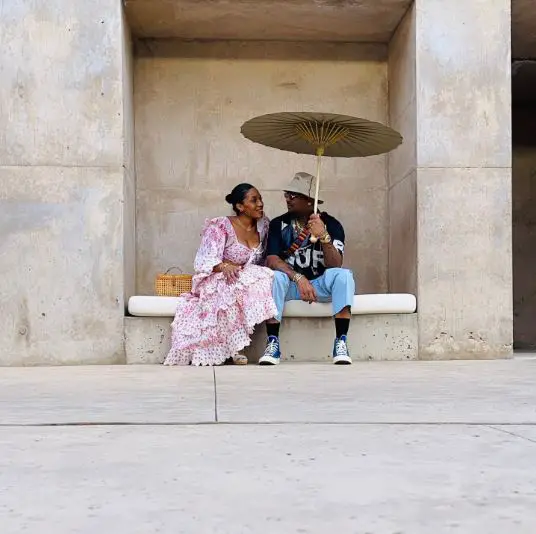 The-Dream and his wife have been together for more than eight years. (Photo: Instagram)
There are few details about how the couple met, but the 'Code Blue' singer announced his marriage to Lalonne through his Instagram post. 
Dream and his wife married in San Franciso City on July 3, 2014. They have been together for eight years and are blessed with four children, Heir Wold Nash, Lord Nash, Maverick Nash, and Élysées Nash. 
The-Dream and his current wife, Lalonne's babies. (Photo: Instagram)
In 2020, the 'I Luv Your Girl' singer revealed that his son, Heir, was diagnosed with Autism spectrum disorder (ASD).
Naturally, the news devasted the couple, yet, looking at The-Dream's Instagram, it seems his son is very talented compared to kids of the same age. 
However, the singer doesn't only have four kids; he has six other offspring from his previous relationships.
His Kids from Past Relationships
The 'My Love' singer was previously married twice before marrying LaLonne. 
He was married to Nivea B. Hamilton in 2004. They share three children, Navy Talia Nash and Twins sons, London Nash and Christian Nash. The couple later separated in 2007 and officially got divorced in 2008. 
After seven years of separation, Nivea revealed that she had raised her three children alone, and the singer-songwriter had not helped her at all. 
After Nivea, he got married to Christina Milian in 2009. They both share a daughter, Violet Madison Nash, born on February 26, 2010.
But before the arrival of their daughter, he had already filed for divorce with Christina. The former husband and wife shared equal custody of their child after their divorce.
After two years, Christina shared that she wanted to work on their marriage, but the singer was the one who forced Christina to leave him. She calls her marriage with him was living hell.
Recommeded: Len Cariou and His Wife's Decades-Long Love Story!
Following his two failed marriages, he had a brief relationship with Lydia Nam and shared a son. Both of them have not revealed the identity of their son. However, the record producer was arrested in 2014 for assaulting Lydia. 
According to Lydia, he used violence when she was pregnant with their son. Although he denied the allegation, he had to pay $20,000 for his bail.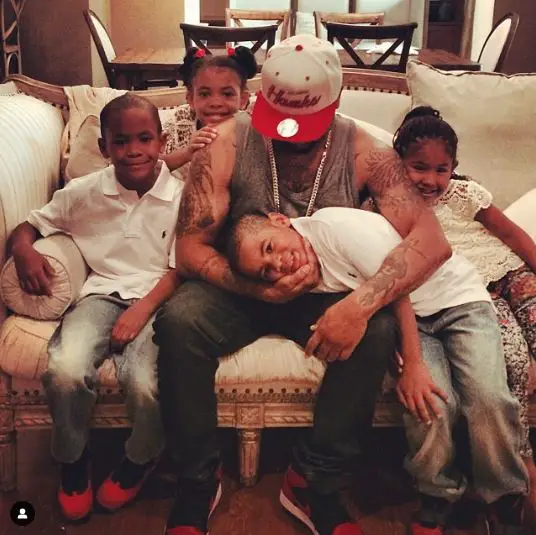 His four kids from previous relationships. (Photo: Instagram)
Regardless of his chaotic past relationships, he now has found his true love and is living a peaceful life with his current wife and children. 
His Net Worth
The Love King singer was born on September 20, 1977, in Rockingham, North Carolina. 
Since he has always loved music, he decided to learn the trumpet, drums, and guitar from an early age. 
His mother's death inspired him to write songs about women's empowerment. Then, he produced Rihanna's most hit song, Umbrella. 
You can certainly guess that he is a big name in the music industry.
You May Like: Inside Scoop on Lily Travers's Life- Married or Single?
According to Celebrity Net Worth, the singer-songwriter has accumulated a net worth of $50 million. 
He earns more money with his album sales and his music streams on different online platforms, which have millions of listeners monthly. 
He also sold his Atlanta mansion for $1.22 million in 2016.
Well, with his huge net worth, he sure doesn't have any problem raising nine children.