Celebs
DEBUNKING Adin Ross's Popularity and His Current Residency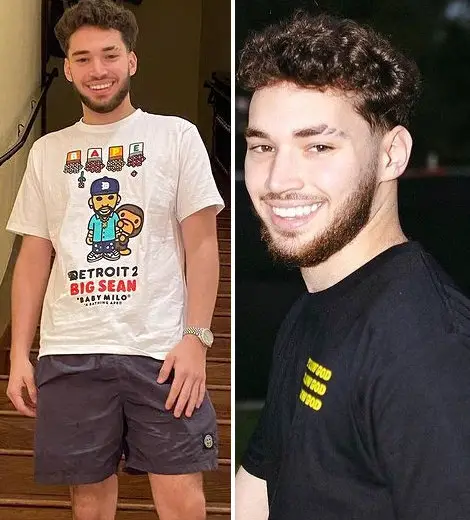 The online video game streamer Adin Ross has people startled with his remarkable fame. With the video games industry booming over the past few decades, game streaming has become the current 'cool' career.
And Adin Ross is amongst the youngsters making a massive fortune out of their career in video gaming and streaming. Moreover, Adin's millions of subscribers and followers on various online platforms say it all about the famed Twitch streamer.
How Did Adin Ross Get Famous?
Of course, this one happens to be one of the most asked questions about the video gamer. 
From his FaceTime chat with rapper Travis Scott to a quick interaction with the living legend LeBron James, Adin's fame is not a joke.
And the credit for his exceptional popularity goes to the surreal video gaming that Adin streams on online platforms on a regular basis.
It has not been too long for the gamer that fame hugged him. It all began in 2019 when he began Twitch streaming while residing with his sister, Naomi. Influenced by her brother's fame, Adin's sister also garners substantial attention for her online presence.
Adin is most known for Grand Theft Auto and NBA 2K streaming. Following his Twitch popularity, his presence on YouTube also shored considerably.
His video gaming got him huge attention, but his fame is also associated with renowned personalities, especially rappers.
He stirred the online platforms back in 2020 when his interaction with the basketball player LeBron James caught several eyes. The interaction came after Adin played NBA 2k with LeBron's son Bronny.
Adin Ross and Bronny on Twich stream (Source: YouTube)
Besides his friendly terms with Bronny, the Twitch streamer is recently on the buzz for his FaceTime conversation with globally renowned rapper Travis Scott.
Adin is now a familiar face on social media, and with his combined YouTube subscribers surpassing 3.2 million while amassing 5.3 million Twitch followers as of 2021, there is more to his popularity in the coming day.
Get to know - BasicallyIDoWrk's Wife Addresses Their Split
Well, the streamer has his way of stirring the media. A few months earlier, his Twitch stream came to a halt when he was banned from Twitch for using homophobic slurs as thousand of Twitch viewers watched him.
However, he was allowed back to his Twitch account after a few days of ban.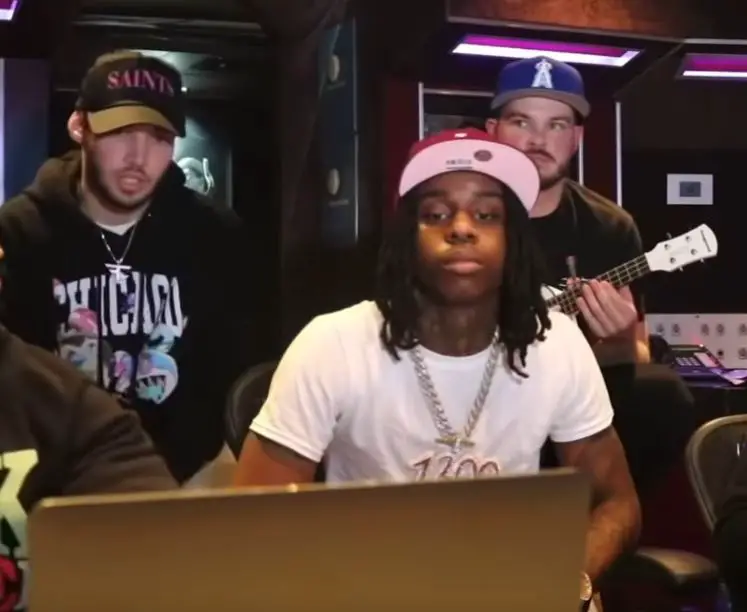 Adin Ross with Polo G (Source: YouTube)
Adding to his controversy sparking headlines was his alleged 'beef' with Polo G for trolling the rapper with his sus freestyle back in April 2021. While Adin received heavy criticism for his interaction with Polo G, he settled the situation with an apology to the rapper.
Whether from game streaming or trivial controversies, the undeniable attention he is receiving is only scaling up his popularity.
Learn about - CouRageJD's Socials Oozes of Love For His Girlfriend
Where Does Adin Ross Live?
Following his beef with YouTuber RiceGum, Adin was rumored to have been kicked out of the Clout House, a famous residency in Los Angeles resided by famed YouTubers and content creators.
Adin confirmed the situation by taking it to his Twitter account on July 3, 2021, where he wrote,
I got booted Ong I'm getting tf outta LA idgaf anymore...all this.
While his fans were finding it hard to believe his departure from the Clout House, his 'gram post where he was jetting off on a plane leaving the house sent a solid confirmation about his departure.
The Florida-born is yet to reveal his current residency, but considering his feud with RiceGum, seeing him back in the Clout House will probably not happen anytime soon.