Entertainment
Yasiin Bey's Relationship History- Had Two Wives At a Time?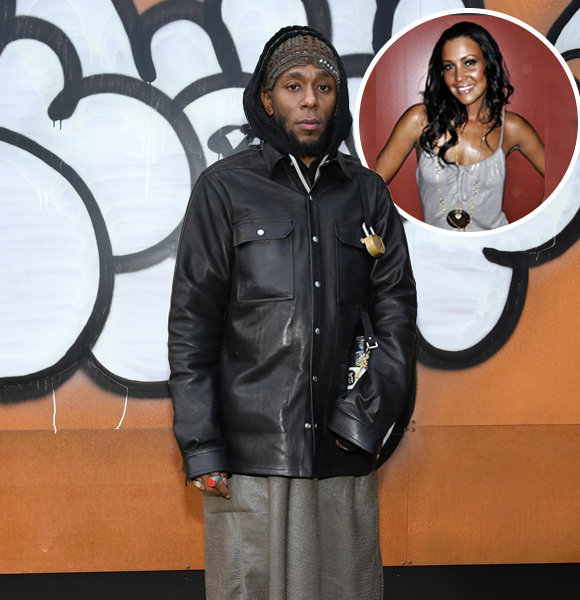 American singer, songwriter, and actor Yasiin Bey, better known by his stage name Mos Def, is a sensation in both the acting and music industries.
However, despite having a successful career, we can say that his relationship is the complete opposite.
His fandom is curious to know if Mos Def is still married to his wife or dating someone new. 
Continue reading to find your answer. 
Is Yasiin Bey Still Together with His Wife?
Yasiin has been married two times which both ended in divorce. He was married to his first wife, Maria Yepes, in 1996.
The couple is blessed with two daughters, Jauhara and Chandani Smith. 
There are few details about their married life; however, Yasiin married Alana Wyatt while he was still legally married to Maria.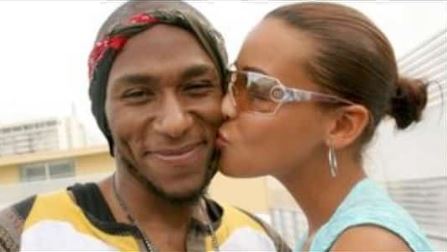 Yasiin and his second wife, Alana. (Photo: jackyjasper)
Yasiin married his second wife, Alana, within three days of the meeting. According to Alana's book, 'Breaking the Code of Silence,' she shares the details of her marriage to Yasiin.
She has stated that Yasiin made a promise to divorce his first wife after getting married to her. Yet, he didn't fulfill his promises. 
Recommended: Thomas Beaudoin and Jen Lilley's Relationship! Are the Rumors True?
Alana said that Yasiin treated her so well before they married that she knew he was the one to spend the rest of her life with. However, once they were married, everything became the complete opposite.
Alana shared how she has gone through traumatic experiences in her life, and Yasiin triggered it repeatedly. 
It was very toxic for her, so after being together for two years, Alana decided to end the relationship in 2006.
In the same year, Yasiin got divorced from his first wife, Maria Yepes. After the divorce, Yasiin was required to pay Maria's child support of $10,000 per month, but he only contributed $8000, failing to fulfill his responsibilities.
On the other hand, Alana was able to do a $115,000 financial settlement with Yasiin but failed to get a divorce.
They started living separately but were not legally divorced because Yasiin refused to sign the divorce papers. 
Moreover, according to some sources, Yasiin dated a few other women when he was legally bound with Alana. 
Fortunately, the couple doesn't have any children together. Yet, Yasiin has four other kids with four baby mamas making him a father of six.
The 'No Fear of Time' album singer appears to be single as there have been no reports of him dating.
Yasiin Bey's Career & Net Worth
Yasiin Bey, age 48, celebrates his birthday every December 11. He was born in New York to his mother, Sheron Smith, and father, Abdulrahman Smith. 
Talking about his family, he has 11 siblings, and he is the eldest of them all. 
Yasiin began his career in the entertainment industry as a child actor. He appeared in 'God Bless the Child' at the age of 14.
Though he was getting good roles in the acting industry, he was always fond of music.
He started his musical career in 1994 under the name Mos Def. He was a member of UTD but also focused on his solo career.
You Might Be Interested: Orlando Jones and His Wife Onlooking Divorce? What's the Truth?
Yasiin, who stands at the height of 5ft 8 inches, managed to strike the ideal balance between his acting and music careers.
The narrator of 'Prince Among Slaves' is a brilliant musician and actor who has earned a large wealth.
A few things that have contributed to his fortune are his movies, album sales, and, most significantly, the millions of monthly streams of his songs on different online platforms.
According to Celebrity Net Worth, Yasiin today has a $2.5 million net worth, which will increase with time.