Sports
NBA's Aubrey Dawkins Stats, College Name, Bio & Salary Details
Aubrey Dawkins is a young basketball player playing in the G-League for the...played college basketball for the University of Michigan and UCF...achieved good stats during his college career...went undrafted at the 2019 NBA Draft...attended high school in California...his age, bio, and salary are given below...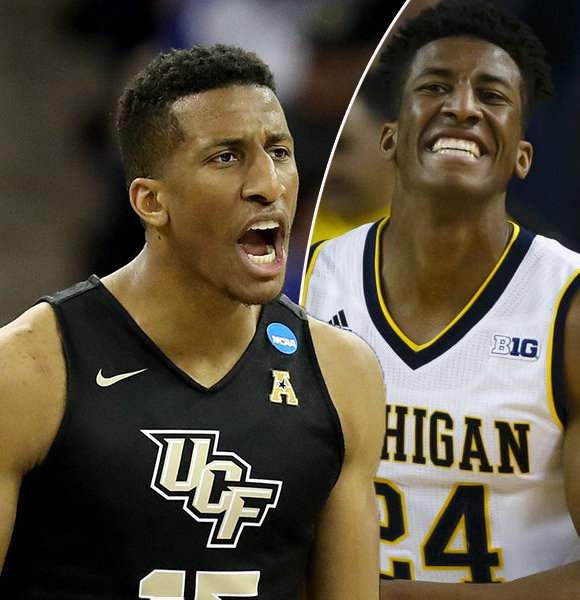 Aubrey Dawkins is a young and talented basketball player, who recently started his NBA career. However, he doesn't play in the NBA. Instead, he plays in the G-League with the New Orleans Pelicans' sister team, Erie BayHawks.
After playing three seasons of college basketball, both with the University of Michigan's Michigan Wolverines, and The University of Central Florida's UCF Knights, Aubrey declared for the 2019 NBA Draft. Initially projected to be a second-round draft, he went undrafted. And, then came his Exhibit 10 contract with the New Orleans Pelicans.
Career: College And Pro Stats
So, let's go into Aubrey's basketball journey in a little more detail. The youngest among the four of Tracy and Johnny Dawkins' children, Aubrey was raised in California and attended St. Francis High School and Pao Alto High School. He also studied a post-graduate year at New Hampton Prep. It was at the high school level that he started taking basketball seriously.
While at New Hampton Prep, Aubrey received a scholarship offer from the University of Michigan. Despite wanting to attend Stanford, he proceeded to join the University of Michigan and got enrolled on 20th June 2014.
During his time at Michigan, he put up impressive stats and performances. During his Freshman year or the 2015-16 NCAA season, he averaged 20.7 minutes per game, contributing 2.1 rebounds, 0.4 assists, and 7.0 points per game in 30 games.
And, his performances improved during his Sophomore year as he played 36 games. He played 15.6 minutes per game and achieved 6.5 points, 2.5 rebounds, and 0.5 assists per game. These stats are understandable as he started only 9 of those 36 games due to injuries.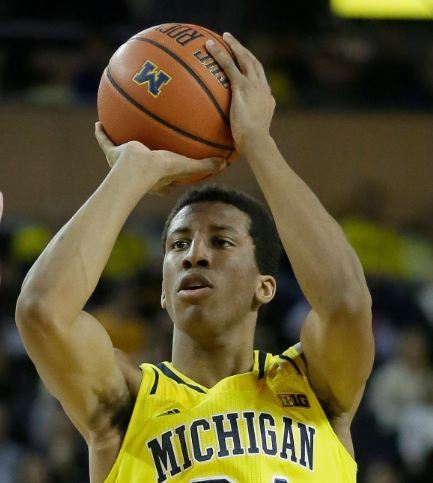 Aubrey Dawkins playing for the Michigan Wolverines (Photo: Getty)
After two years at Michigan, however, Aubrey decided to get transferred to the University of Central Florida. His father, Johnny Dawkins, was appointed as the head coach of UCF, and the young player wished to play under the guidance of his dad. For this, he skipped one season of collegiate basketball.
In UCF, during the 2018-19 season, he had the best basketball season of his college career. In the 33 games that he played, Aubrey started all, achieving figures of 33.4 minutes, 15.6 points, 5.0 rebounds, and 1.4 assists per game.

Aubrey Dawkins' college stats (Photo: Wikipedia)
At the conclusion of the 2018-19 NCAA season, Aubrey decided to declare for the 2019 NBA Draft after deciding to forgo his final season of college eligibility.
However, despite the low expectations of being projected as a second-round pick, things didn't go very well for Aubrey. He went undrafted on 20th June 2019, which made him an Unrestricted Free Agent.
NBA Star:- Kevin Durant Dating Life Uncovered | Who Is His Girlfriend Now?
One month went by, and Aubrey decided to sign a contract with the New Orleans Pelicans. But, the Pelicans decide to place his contract - Exhibit 10 contract - on waivers on 19th October 2019, and instead assigned him to the sister club, Erie BayHawks of the G-League.
As of now, Aubrey plays for the Erie BayHawks and is hoping to kickstart his NBA career from the coming season.
Contract And Salary
As mentioned above, Aubrey signed an Exhibit 10 contract with the New Orleans Pelicans. Therefore, he does not qualify for high wages, like the players signed on regular contracts.
Exhibit 10 contracts are one-year deals that only pay players the minimum salaries. However, they also include an optional bonus clause - bonuses that range from $5 thousand to $50 thousand.
Another Pelicans Player:- Who Is Zion Williamson's Girlfriend? Dating Life, Parents & More
These deals can also be converted into a two-way contract before the start of the regular season. But, in Aubrey's case, the Pelicans chose not to turn his contract into a two-way deal, which means that he will spend the rest of the 2019-20 season with the Erie BayHawks.
Aubrey's Bio And Facts: Age, Height
Aubrey was born on 8th May 1995 in Durham, North Carolina, US.
His family moved to California after his father got the job of the head coach of Stanford Cardinal men's basketball team in 2008.
He stands 6 feet 6 inches (1.98 meters) tall and weighs around 205 lbs.