Sports
Sharife Cooper Insecure About His Height? Find Out.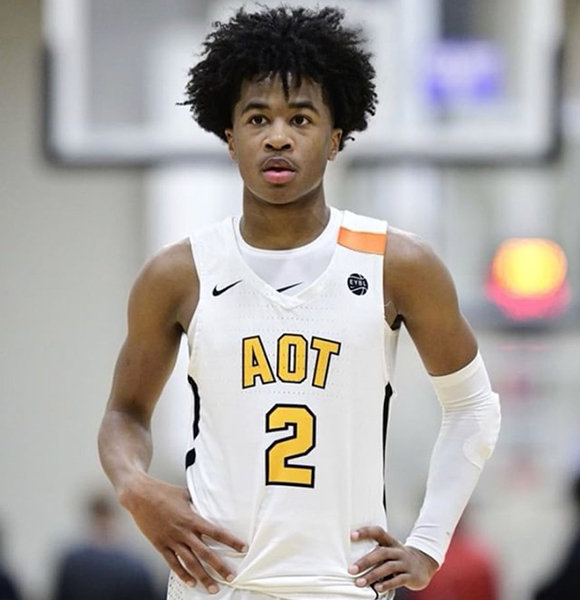 Basketball is one of the most recognized sports worldwide, especially in the United States. Many players have established their name in basketball, but here we are talking about Sharife Cooper, who marked his name in sports early. 
With the perfect height and body, Sharife Cooper has become a worldwide known professional basketball player at 20.
Sharife Cooper's Height
Basketball players are known for their amazing heights. However, in the instance of Sharife, even though he is 6ft 1 inch tall, he is still considered short compared to the other players.
Sharife has always had a passion for basketball since he was a child, and he has worked hard to achieve his childhood ambition.
He began his basketball journey when he was small. As expected from the basketball players, everyone thinks of having a great height. However, Sharife had to face criticism regarding his height.
Another Basketball Player In Our Vault:- Mike Muscala Contract, Salary, Girlfriend, Siblings
He was about 5 ft and 6 inches tall in freshman year. Therefore, people did not really believe that he played basketball.  However, he proved everyone wrong when he won championships against tall guys.
Currently, he stands 6ft and 1 inch tall, and people still expect him to grow taller so that he can play better in the games. 
However, in 2021, the NBA draft combined 2021 mistakenly listed Sharife Cooper as 6'4 instead of 6'1. 
There already existed the height discussion, and with this small mistake, the NBA had to answer many questions. As a result, the debate about the height criteria in basketball increased, and the public became furious. 
Yet, on the other hand, Sharife was not so bothered about it. Instead, he shared how Chris Paul, who stands 6ft tall, shot over a 7ft tall Brook Lopez. 
Sharife shared how people think height is a must in basketball; however, it is the tackling skill that is much more important. 
Even though Sharife is not in the tall player criteria, he still has tremendous quickness and full-body control. In addition, he has been doing amazing in his career. 
Sharife Cooper's Career In Basketball
Atlanta Hawks Point Guard Sharife Cooper celebrates his birthday on 11 June 2001. Born in Marietta, GA, his parents are his father, Omar Cooper, and his mother, Kindall Cooper.
Alongside his parents, he has three siblings in his family; two sisters named Te'a and Mia and a twin brother named Omar.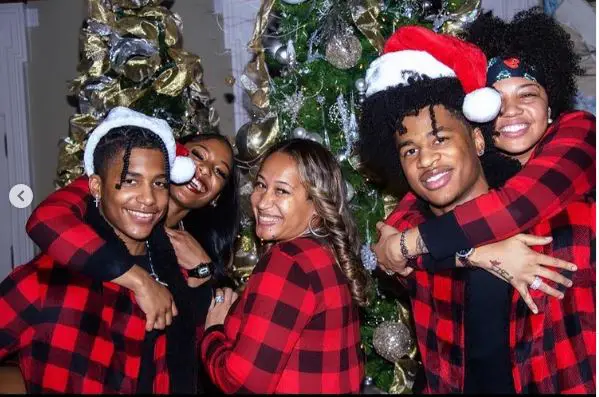 Sharife Cooper with his family. (Source: Instagram)
Among his siblings, his elder sister Te' is also a Point Guard for Atlanta Tipoff Club. In addition, she participated in several major basketball events, including the 2014 USA Basketball Women's U17 World Championship Team and 2015/14 USA Basketball Women's U19 national team trails.
With him standing 6'1 tall, he also maintains a fit body with a weight of 75kg. His stats as a player are also incredible, alongside his perfect build.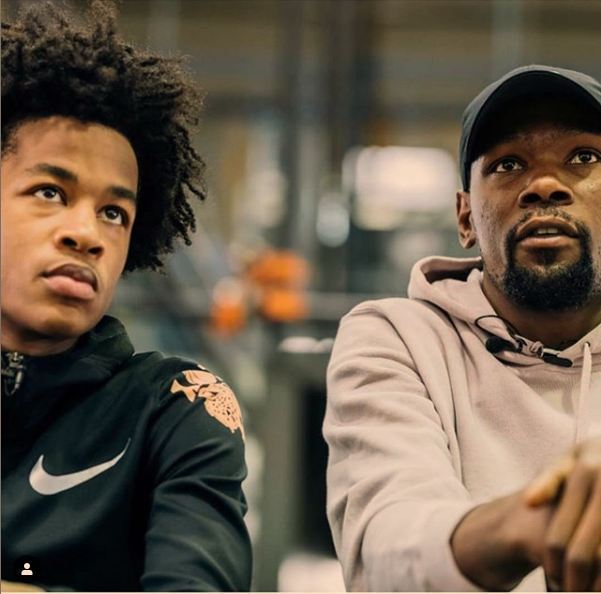 Sharife Cooper with Kevin Durant in July 2018 (Source: Instagram)
Featuring every game for his team, Sharife helped his high school team finish number one in the Nike EYBL under 17 regular seasons. He also scored an average of 20 points per game and managed to end the 2018-19 season with 200 points in total.
After the end of the season, the point guard was listed as tenth in the USA Today Sports overall rankings and was included on the top 25 list to watch out for 2020.
Also, Sharife became the All USA Boys Player of the Season. Fifteen colleges approached him following his draft in the ESPN college student recruitment. He was given 93 overall points and rated five stars for his season performances.
From ESPN:- Dan Dakich Show, Wife, Son, Net Worth, Family
A basketball career is a plus point if you are as good as Sharife Cooper. At the age of 20, Sharife is already on the verge of being a big player in basketball history.
Even though he has not revealed his net worth, with his talent, we can safely assume that his salary is in the millions, the same as other NBA players.
Despite making a name for himself as a big player, Sharife's dating life is still under the curtains. He has not revealed anything about having a girlfriend. Maybe he is more focused on building his career than settling down. 
We hope he gets more success on his way. We will surely update you guys on him. Till then, stay tuned.