Entertainment
Actor cum Writer Bruce Boxleitner: Divorced His Actress Wife in 2011, Where is He Now?
Bruce Boxleitner is a remarkably versatile man. People mainly know Bruce for his roles in movies and television shows, but he is more than it. Bruce is a science fiction and a suspense writer and a former model, as well as had a busy voice over career.
Moreover, Bruce is known for his relationships which turned sour with his all three partners as well as his ex-wife.
Reason To Divorced Actress Wife in 2011!
Bruce Boxleitner did get separated from his wife, Melissa Gilbert, an American actress and television director after 16 years of their relationship.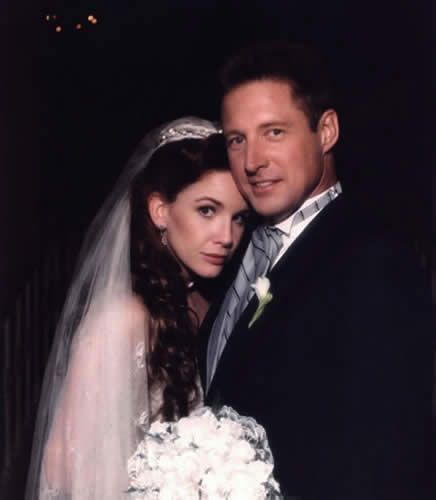 Caption: Bruce Boxleitner and Melissa Gilbert wed in 1995.
Photo Credit: pininterest.com
The couple married back in 1995 after dating for one year. Gilbert met Boxleitner when she was young and perhaps a teenager when they both were on Battle of the Network Stars.
It was Boxleitner who ignored her as she was many years younger than him. It was his ex-wife Kathryn Holcomb who introduced both of them to each other.
But soon enough, they started dating on and off for a year. Both engaged twice, and it was Bruce who broke up twice. Moreover, they finally married on January 1 of 1995 and that too in Gilbert's mother living room.
The couple then had a son, Michael who was born on October 6, 1995, named after Michael Landon, Gilbert's mentor and a father figure during her 9-year long (from 1974 to 1983) tenure as Laura Ingalls on TV's Little House on the Prairie.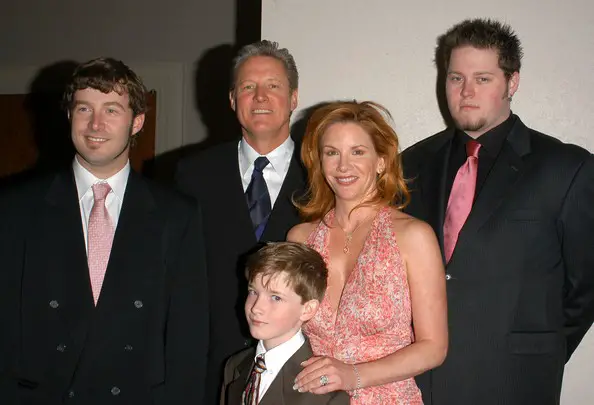 Caption: Actor Bruce Boxleitner (2nd L), his wife, actress as well as SAG President Melissa Gilbert, and their sons Sam, (L) Lee (R) and Michael (Front) at the 84th Annual Hollywood Chamber Installation Luncheon Honoring Melissa Gilbert at the Renaissance Hollywood Hotel on April 28, 2005 in Hollywood, California.
Photo Credit: zimbo.com
Gilbert has one more son, Dakota who is from her previous marriage to Bo Brinkman.
It was Melissa Gilbert who had filed for divorce after 16 years of their marriage to fellow actor and writer Bruce Boxleitner shortly after their 16th wedding anniversary.
She wrote on her official website:
'Thank you all for your kind wishes and heartfelt messages. They really do mean a lot. Not just to me but Bruce and the boys too.'
Gilbert said in a statement to people.com on March 1, 2011:
"We have loved each other for a very long time, and we share four incredible sons together,"
Moreover, he added:
"On behalf of our family, we ask to be allowed our privacy during this very difficult time."
Melissa Gilbert married Timothy Busfield on 24th April 2013 at Santa Barbara, California.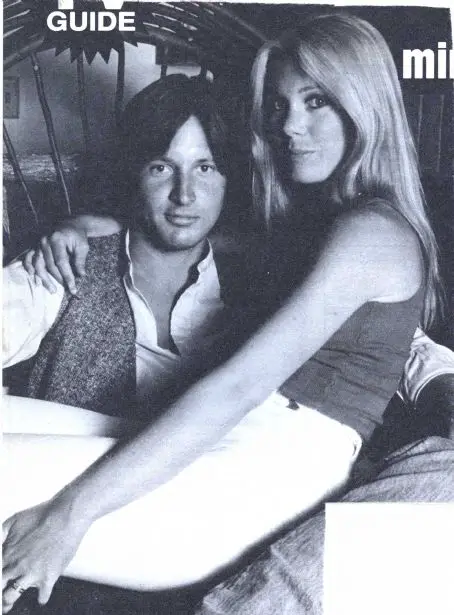 Caption: Bruce Boxleitner and his ex- wife Kathryn Holcomb.
Photo Credit: famous fix.com
Bruce married Kathryn Holcomb in 1977, but it ended in 1987. Kathryn married Ian Ogilvy in 1992 and had been ever since. Boxleitner has two sons with former actress Kathryn Holcomb (1976 - 1987), from his previous marriage which lasted for 11 years. Both of them have two sons together: Sam who was born in 1980 and Lee who was born in 1985.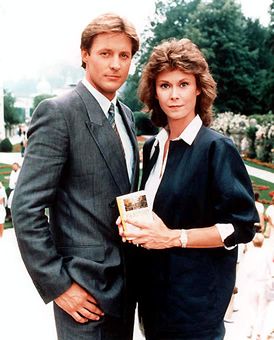 Caption: Bruce Boxleitner and Mary Hart.
Photo Credit: pininterest.com
Moreover, Boxleitner had a brief relationship in 1989 with Mary Hart, but it couldn't last for a year, and the couple broke up in the same year. Mary Hart has married Burt Sugarman and has been married for 27 years since 8th Apr 1989.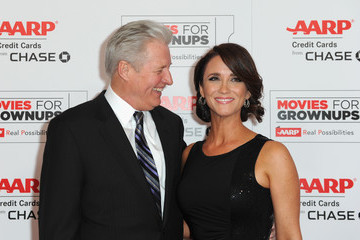 Caption: Bruce Boxleitner and Verena King on AARP's 15th Annual Movies For Grownups Awards.
Photo Credit: Zimbo.com
Boxleitner and his girlfriend for three years, publicist Verena King were engaged on February 8, 2016. Both of them have not highlighted their relationship, but it is pretty sure that both of them share a strong bond. Boxleitner and Verena both haven't revealed their wedding date. It will be interesting to see if Boxleitner's relationship with Verena survives, after a string of relationships.
Bruce Boxleitner's Short Bio:
Bruce William Boxleitner who was born on May 12, 1950, is a science fiction and a suspense writer as well as an American actor and a former model. Being a multi-personal person and a top science fiction writer, Bruce net worth was valued as $14 million as of 2012. It is pretty sure that being a science fiction writer and actor; he has earned net worth from all these fields.